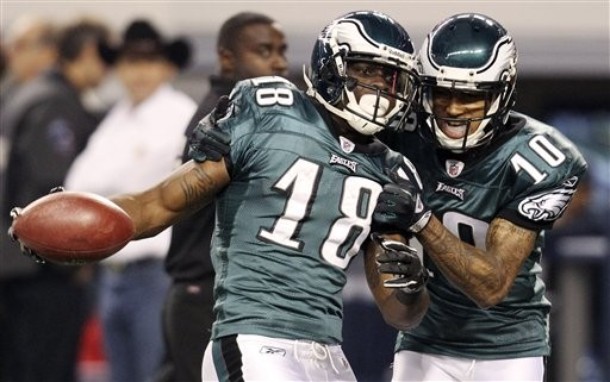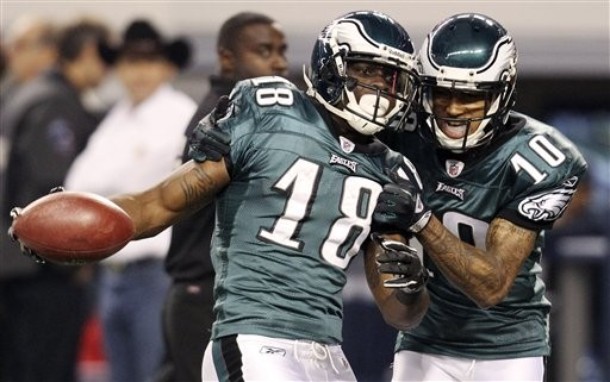 According to Jeff Mclane of Philly.com, the Eagles have made it a priority to re-sign Jeremy Maclin before Riley Cooper.
Per Mclane, the Eagles want to sign Maclin to a one-year deal, and pursue another starting caliber receiver in free agency. The team hasn't ruled out bringing Cooper back, but he's not their first choice.
I'm not sure that I buy certain aspects of this report.
I can't see the Eagles going out and spending serious money on a veteran free agent receiver with this year's draft overloaded on great talent at the position. Eric Decker, Hakeem Nicks, Anquan Boldin, and James Jones are the best veteran options out there other than Maclin and Cooper.
Are any of those guys worth breaking the bank for? Especially when the Eagles could just as easily retain both and Maclin and Cooper for less while adding additional talent in the draft? I like Decker, but I wouldn't overpay for him. He's a nice player, but I think his numbers have been helped greatly by Peyton Manning and playing alongside elite talents like Demaryius Thomas, Wes Welker, and Julius Thomas.
Nicks has intriguing talent, but he's been injured just as much as Maclin. Boldin is too old to commit any serious money to. Jones, much like Decker, has played with an elite quarterback and a deep receiving corp.
As for the idea of the Eagles keeping Maclin over Cooper, you could make an argument for either player. On one hand, its beneficial for the Eagles to keep Cooper solely for his chemistry with Nick Foles, but I also recognize that Maclin is the superior talent and could bring a lot to the table if healthy. If I had to choose only one of the two, I'd go with Cooper because of his relationship with Foles and because he's bigger, physical target that I think compliments DeSean Jackson very well. Maclin may have the better talent, but he's too similar to DeSean and his injury history works against him.