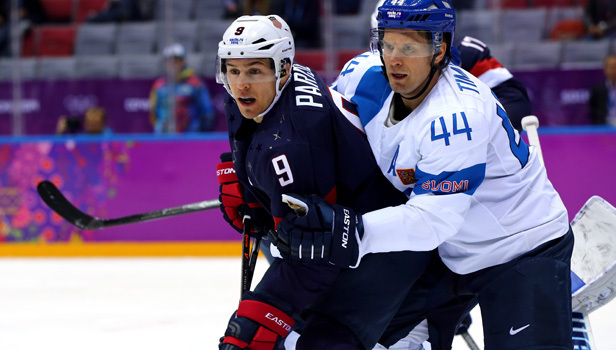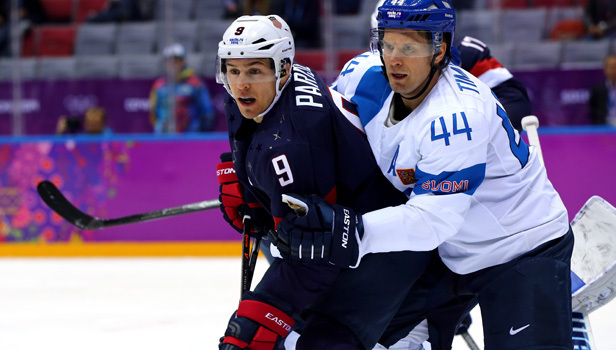 Five Philadelphia Flyers participated in the 2014 Winter Olympics in Sochi. Only one will be returning with some hardware.
Kimmo Timonen and his compatriots on the Finnish men's hockey team shut out a listless, underachieving U.S. team on Saturday by a score of 5-0 to earn a bronze model in the men's ice hockey competition.
Canada and Sweden will compete on Sunday for the gold and silver medals.
The loss for Team USA was even more disheartening than the 1-0 loss to Team Canada on Friday. Canada played a very defensive game that stifled the American offense while only potting one re-directed goal themselves. They were certainly the better team over the full sixty minutes, but Team USA had ample opportunities to even the score.
The same could not be said for the bronze medal game.
Jason Brough of NBC's Pro Hockey Talk reported that Jonathan Quick, goaltender for Team USA, told reporters after the loss, "We're professionals. We play back-to-backs all year long. There's no reason we show up and not piss a drop."
National pride taking a hit aside, an Olympic medal for the Finns serves as a fitting bookend for the professional careers of Kimmo Timonen and Teemu Selanne, the only Finnish hockey players to compete in all five Winter Olympics since NHL players were allowed to participate in the event.
Selanne declared prior to the beginning of the 2013-14 NHL season that this would be his last. Kimmo Timonen has not made such definitive statements, but he's talked about retiring for the last few years. Assuming that general manager Paul Holmgren doesn't make him another lucrative "offer he can't refuse," Timonen's career may be approaching the end this Spring.
The other Flyer representatives at the Olympics have all returned to Philadelphia for practices. Head coach Craig Berube, who has generally been supportive of NHL player involvement at the Olympics, expressed some concerns about those who stayed behind in the second-to-last game before the Olympic break.
"We've got what, five, six guys going over there? That's a long way to go, playing games, traveling back. I mean, who knows how they're going to react when they get back. That's a consideration to think about a little bit."

"You know, I'm not sure the layoff's going to… I mean, the layoff is good for some guys to rest and stuff. What you really have to do is when you get back, after the ten days, you've got to put your work in. It's important that our players, during that ten day break, are doing something. Staying active, working out and staying in condition. That's important. So I think up to the individual, it's important that he's responsible and doing the right things."
For some players, the break was a chance to let aches and bruises heal. Both Vinny Lecavalier and Niklas Grossmann are believed to be coping with injuries to varying degrees, so the additional rest may serve as an excellent chance to recharge.
For others, however, the break could easily have dampened some of the conditioning levels that Berube has been trying to build up in his roster. His public addresses about the importance of players staying active during the break was intended to be heard by his players.
The Flyers currently sit 7th in the Eastern Conference, but a mere six points separate the 6th and 13th positions.  It will be a very tight race to secure a playoff berth, and there will be little room for error over the remaining 23 games once the season continues on Thursday.