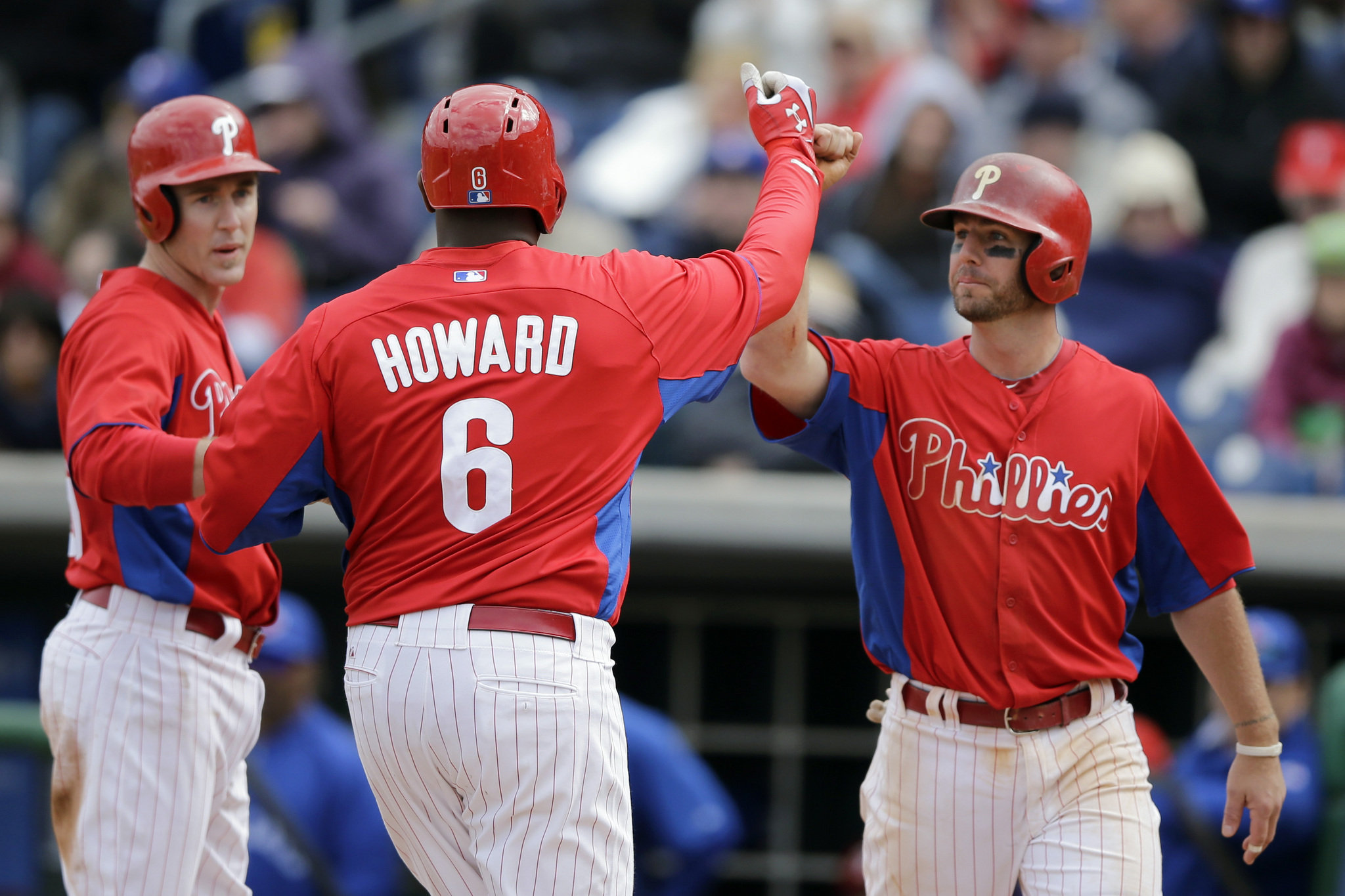 The Philadelphia Phillies lost their first game of Grapefruit League play on Wednesday afternoon.
Roberto Hernandez got the start, and allowed two runs on four hits over two innings. 

Hernandez got the first two outs in the first inning, and then allowed a solo shot to Jose Bautista.
In the second inning, Hernandez gave up back-to-back doubles to allow the second run to score before working his way out of the inning.
Phillippe Aumont took over for Hernandez in the third, and allowed two runs on one hit and two walks.
Antonio Bastardo threw a scoreless inning.
Jeff Manship pitched two scoreless frames with three strikeouts.
Kevin Munson cleaned up the game with a scoreless frame.
Ryan Howard delivered an RBI single in his first at-bat. The RBI hit came against left-handed pitcher J.A. Happ.
Marlon Byrd went 1-2 and drove in a run.
Bobby Abreu went 0-1 with two walks.
Domonic Brown went 1-3 and left two runners on base.
Carlos Ruiz went 0-2 with three runners left on.
Cody Asche and Maikel Franco went a combined 0-3.
Franco committed a throwing error in the field.
The Phillies got a look at some of their former top prospects in this game. J.A. Happ got the start for Toronto, and lasted just one inning after allowing two runs on four hits with a walk. Kyle Drabek, the centerpiece of the Roy Halladay trade, pitched 1.2 innings and gave up three walks.
Final Thoughts
Its now or never for Phillippe Aumont.
The former top prospect has had plenty of time to develop in the minor leagues, and its time for him to either make an impact on the big leagues or its time for the Phils to give up on him.
Aumont didn't do himself any favors in this game, starting out his Spring with a poor performance.
Aumont began the inning with back-to-back walks. He didn't throw a strike to either of those hitters. Both walks came on four straight balls. There's no way the Phillies are going to trust him in tight situations in the regular season if he's going to hand out free passes at such an alarming rate.
At what point does this guy learn how to throw a strike?