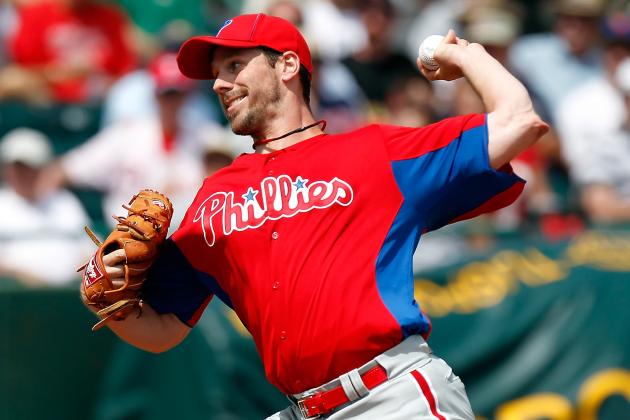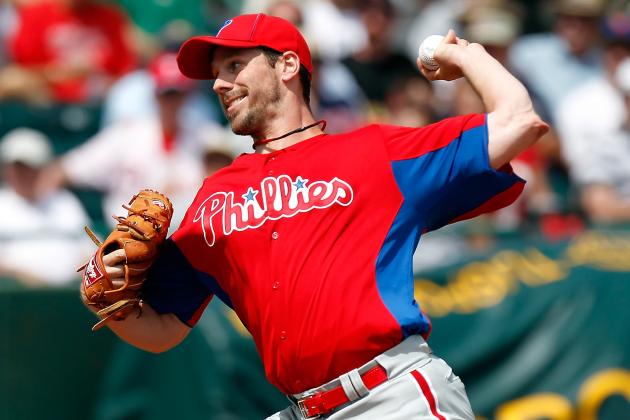 The Philadelphia Phillies lost their second game of Grapefruit League play on Thursday afternoon.
Cliff Lee got the start, tossing two innings and allowing one run on two hits. Lee allowed a run in the first inning, but finished with three strikeouts in his very limited work.
Brad Lincoln pitched the third inning, and allowed an unearned run.
It was a rough outing for Jake Diekman, who allowed two runs on four hits in one inning.
However, Diekman fared much better than Ethan Martin, who didn't record a single out, and allowed three runs on three hits and one walk.
Mike Stutes and B.J. Rosenberg combined for three scoreless innings.
At the plate, Ben Revere went 3-4 with three singles and scored a run.
Freddy Galvis got the start at shortstop and went 0-4.
Bobby Abreu went 0-2 with two walks, giving him four total walks over the first two games.
Darin Ruf started in left field, and went 1-3 with a two-run home run.
Maikel Franco played first base, and went 0-3 with a walk.
John Mayberry started in right, and went 2-3 with a solo homer.
Cody Asche started at third and Kevin Frandsen played second, each player went 0-3.
Tommy Joseph picked up an RBI groundout.
The Phillies as a team went 0-7 with runners in scoring position.
Final Thoughts
The Phillies' young relievers continue to get off to a rough start.
Yesterday it was Philippe Aumont, today it was Jake Diekman and Ethan Martin.
Diekman has been a guy that the Phillies have been really high on this off-season, and they're holding out hope that he can establish himself as a prominent member of the bullpen this year. Martin meanwhile showed some ability last year, and while he doesn't have the same level of expectations that Diekman does, the team would be much better off if he were able to step up and carve out a role for himself as well.
Its very early in the Spring, so the team shouldn't get too alarmed by the poor early returns, but it something worth keeping an eye on.