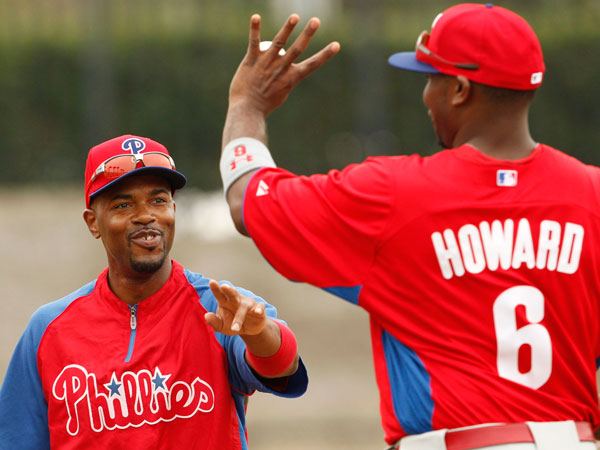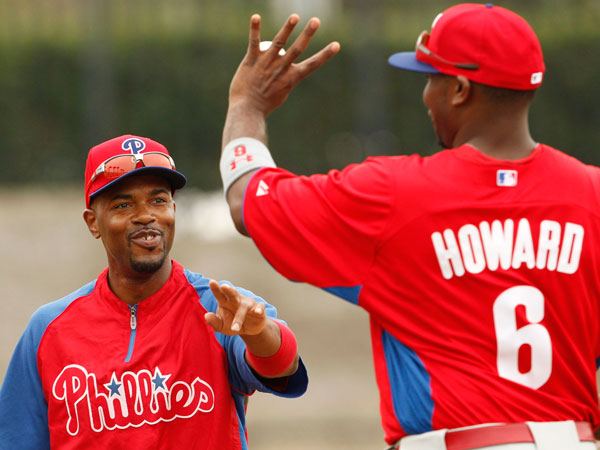 The Philadelphia Phillies won their Grapefruit League match against the Detroit Tigers on Friday afternoon.
Kyle Kendrick got the start, and gave up three runs over two innings. It was not a good showing for the veteran, who gave up two hits and three walks. On the positive side, Kendrick struck out three. 

Sean O'Sullivan pitched two scoreless innings, striking out three to get the win.
Philippe Aumont pitched a scoreless inning, without allowing a hit or giving up a walk.
Luis Garcia allowed a run on three hits in one inning of work.
Cesar Jimenez pitched two scoreless frames and struck out two.
Justin De Fratus gave up two hits in the final inning, but also struck out the size.
Jimmy Rollins had a strong day at the plate, hitting a three-run home run and drawing two walks. Rollins' homer came with two outs.
Chase Utley went 1-3 with a single, and scored a run.
Ryan Howard went 0-3 with two strikeouts and left three runners on base.
Marlon Byrd went 2-3 and scored two runs.
Carlos Ruiz and Maikel Franco each went 0-1 with a walk and scored a run.
Domonic Brown went 0-3 with a walk and scored a run.
Darin Ruf went 1-3, driving in two runs.
Lou Marson, who at one point was a top catching prospect for the Phillies who was involved in the original Cliff Lee trade, is back with the organization and made an appearance as a pinch hitter today, picking up a double.
Final Thoughts
It was a good showing for the Phillies' offense today.
Jimmy Rollins was productive in all three at-bats, patiently working out two walks and hitting his first homer of the spring.
Marlon Byrd picked up two more hits.
Darin Ruf is off to a good start with four RBI's in his first two games.
The only downside was Ryan Howard's 0-for with two strikeouts.