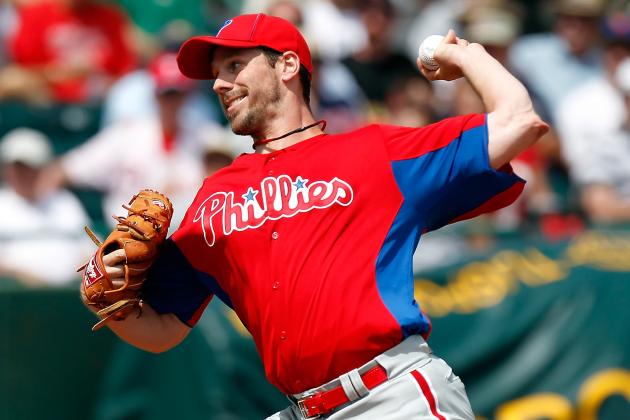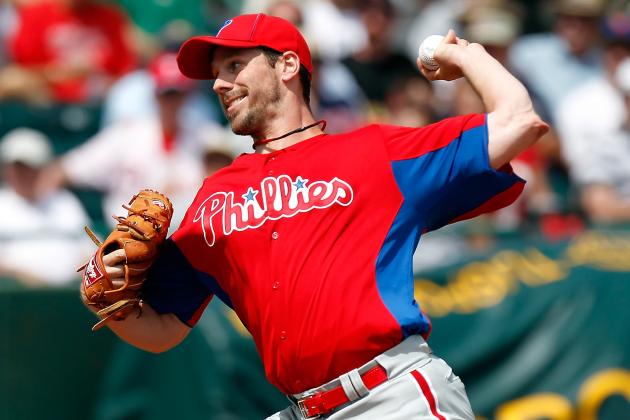 The Philadelphia Phillies lost their Grapefruit League match against the Toronto Blue Jays on Tuesday night.
Cliff Lee made his second start of the Spring, and turned in a solid performance, allowing one run on three hits over three innings.
B.J. Rosenberg allowed one run over two innings. He struck out two, and allowed a solo home run.
Luis Garcia had another rough outing, giving up two runs on three hits and one walk in just one inning of work. His ERA for the spring stands at 13.50.
Cesar Jimenez allowed a run on five hits in just 1.2 innings.
Shawn Camp went 1.1 scoreless innings to finish out the game, and struck out two.
Ben Revere went 0-2, but managed to work out a walk.
Ryan Howard went 0-2 with a walk and struck out twice.
Marlon Byrd went 2-3 with a home run and drove in two. He's batting .385 so far.
Bobby Abreu went 0-2 with a walk and drove in a run. Abreu has only one base hit so far, but he's been able to work his way on base with walks at least. He's got to do more than that to make the team though.
Maikal Franco went 0-3 with a strikeout.
Carlos Ruiz and Chase Utley each went 1-3 with a single apiece.
Final Thoughts
The Phillies haven't a lot of offensive players impress in the early stages of Spring Training.
The biggest names in the team's lineup are all struggling.
Chase Utley is batting .200.
Dom Brown is at .143.
Ryan Howard is at just .100.
Between the three of them, they've combined for just two RBI's.
It's still early, but there's been very little explosiveness from these three bats.