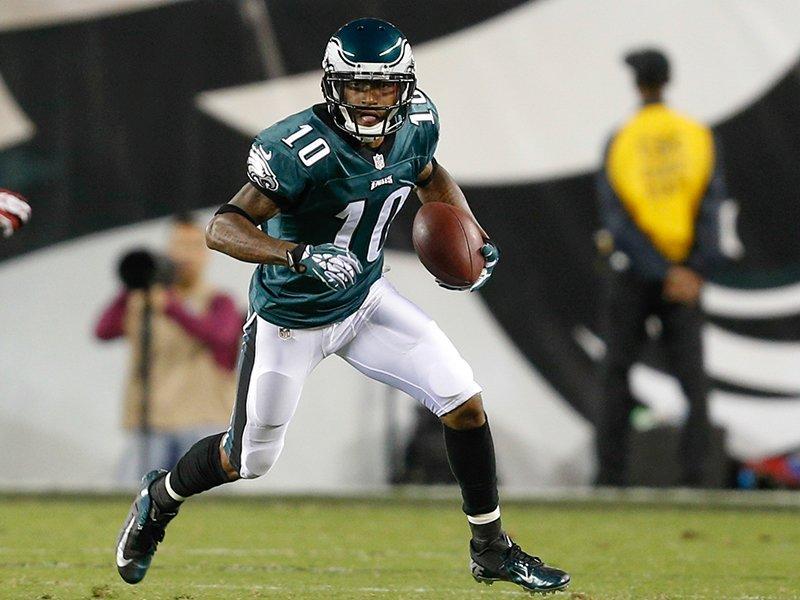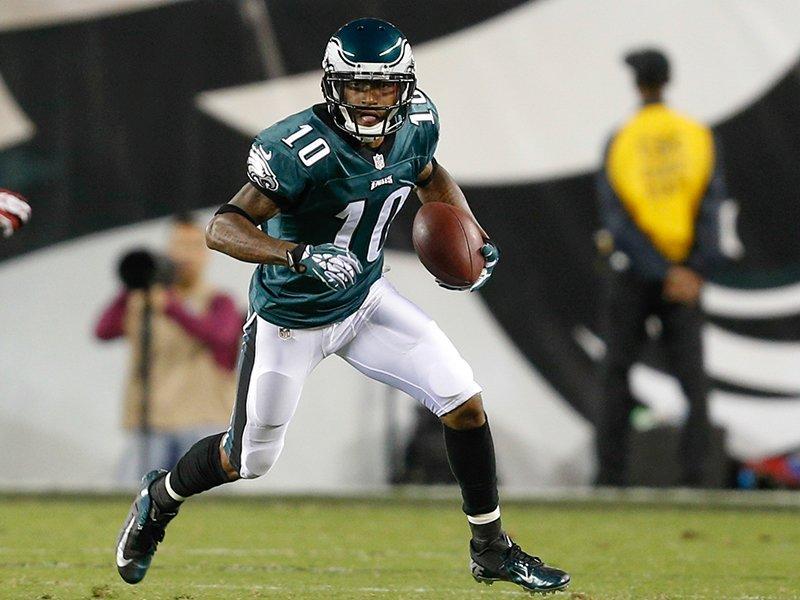 According to a report from Profootballtalk, Eagles' wide receiver DeSean Jackson is concerned about his future with the team.
According to the report, Jackson doesn't know where he stands and has told teammates he is concerned. The Eagles have done nothing to calm Jackson's worries, particularly with Chip Kelly recently dancing around a question about whether or not the team was committed to Jackson. One source stated that the issue is beginning to become a distraction for Jackson.
One way or another, the Eagles need to clear this up and take care of the issue before it festers and develops into a bigger problem.
A distracted DeSean Jackson is going to hurt this team. Back in 2011 when Jackson's contract was a problem, he allowed it to become a distraction. He gave the team subpar efforts each week, and was benched several times by Andy Reid during the season. Things got so bad between Jackson and the front office that it almost bought the former second-round a pick a ticket out of town.
Kelly and the Eagles could have avoided this unnecessary drama if they had simply come out and said "DeSean is a big part of our offense, and we expect him to remain so for many years to come". That would have ended the speculation, and it'd be a complete non-issue.
The Eagles have gone out and handed out contract extensions to just about every significant player who was up for one this season, except Jackson. Though Jackson's contract doesn't require an extension, the wideout made it known after the season ended that he thought he was deserving of a pay raise. Don't think that Jackson hasn't taken notice of the new deals for Jason Peters, Jason Kelce, Riley Cooper and Jeremy Maclin. Jackson also knows very well that the team wanted to give Maclin a five-year deal instead of just a short-term one.
Distracted superstars who aren't focused squarely on the game can have a tremendous negative impact on a team. With the Eagles failing to ease Jackson's concerns privately or publicly, they're setting themselves up for an even greater headache later this summer, unless their plan truly has been to deal Jackson sometime between now and the draft.
But assuming that the team does plan on Jackson being here next year and giving them another big season, they need to address this now and clear the air before things truly start to get messy.