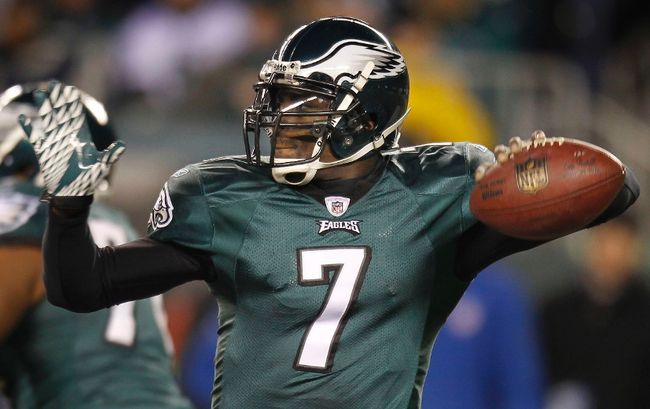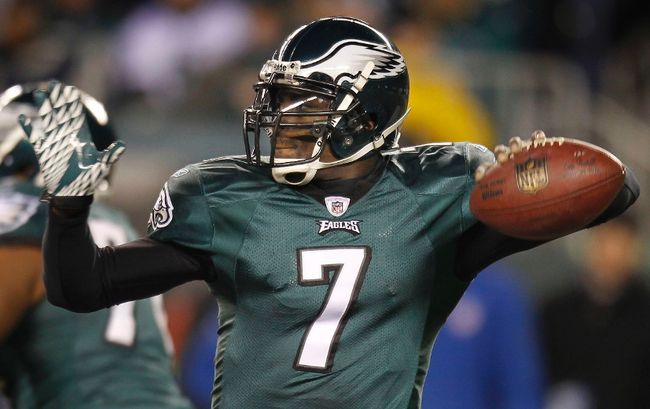 One week into the NFL's free agency period, most of the big names on the market have found new homes or re-signed with their old teams.
But there's still a number of interesting names left on the market, and possibly the biggest of those names is none other than Michael Vick.
Vick is an unrestricted free agent, and he's made it clear that he sees himself as a starter and wants to be one again in this league. However, the former Pro-Bowler has yet to find a team willing to commit to him and give him such an opportunity. In fact, Vick has generated very little interest since hitting the open market last week.
Right now, the New York Jets and Oakland Raiders seem like the best fits for Vick. But even if either team is interested, neither of them have been banging down the doors to get him, meaning their interest in the veteran can't be all that great.
The problem for Vick is that most of the teams that need help at quarterback are so far away from the playoffs that it doesn't make sense for them to to bring in a guy of his profile. These are teams that are in the rebuilding phase, and most coaches would prefer to take their chances with a young quarterback and attempt to find the league's next rising star rather than try to squeeze some hollow temporary success out of a veteran.
Let's run through the quarterback-needy teams and see what the best fits for Vick might be.
New York: The Jets have been active in free agency so far, locking up Eric Decker to a big deal. With Rex Ryan on thin ice, they desperately need someone who can potentially give them a spark that could make them relevant in the AFC East again. Geno Smith didn't impress anyone last year, and even if the organization still views him as their future, he may need another year of seasoning. With Marty Mornhinweg in place as offensive coordinator, and the circumstances surrounding the head coach's future, Vick would seemingly be a great fit for New York.
Cleveland: The Browns are as unstable at quarterback as anyone, but they seem to be high enough on Brian Hoyer to give him a shot this year. They're also likely to draft another young prospect at some point.
Houston: I think Bill O'Brien wants to take his time, and build up his team slowly. He'll get his quarterback from the draft, and let him play out his first year while going through growing pains.
Jacksonville: The Jags are sure to draft a young quarterback, and they've already re-signed Chad Henne to serve as their veteran presence, leaving no room for Vick.
Oakland: The Raiders could certainly use a quarterback, but they've actually been linked more to Matt Schaub so far than Vick.
Minnesota: The Vikings decided to bring back Matt Cassel, eliminating them as an option for Vick.
The New York Jets are the only team that really comes close to fitting the profile of a franchise that a Vick addition would make sense for right now. There's a lot that still has to play out, but its possible that Vick won't sign anywhere until after the draft. If one of the quarterback-needy teams aren't able to find a young prospect they like in the draft, they may be more inclined to roll the dice with a guy like Vick and see what happens.
But at this point, Vick could very well return to the Eagles as their backup.