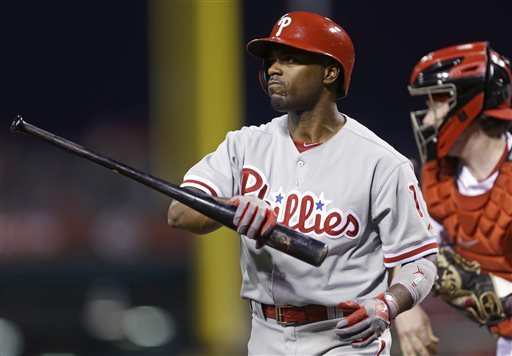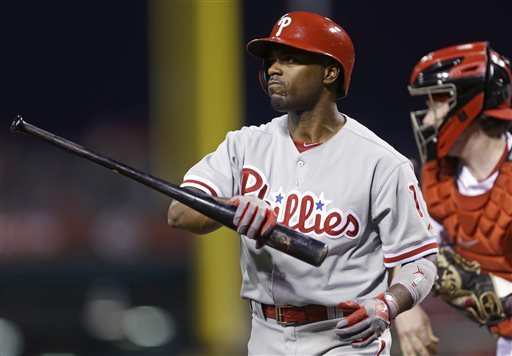 Jimmy Rollins may finally be wearing out his welcome.
According to Buster Olney of ESPN, the organization feels that they would be better off dealing Rollins away as soon as possible.
The team wants Rollins to step up as a leader, and set a strong example for other players by committing himself much more thoroughly in his day-to-day work. If the shortstop is unwilling to do that, then the team wants to move on from him as soon as possible.
However, the problem is that Rollins has the right to veto any trade, and he's made it clear that he wants to remain with the franchise in order to break their record for hits. Rollins is currently 60 hits away from Mike Schmidt's record.
Manager Ryne Sandberg has promised to be much more of a taskmaster than Charlie Manuel was, and he's already put his foot down in Spring Training by benching Rollins for three straight games while avoiding questions about the type of energy and leadership that the veteran brings to the team on a daily basis.
Sandberg wants his team to take on a strong, positive attitude, and if a big-name veteran isn't going to fall in line with the vision for the future, naturally the organization is going to want to move on. But as long as Rollins holds his right to veto, the Phillies are stuck with him and his quest to break records.