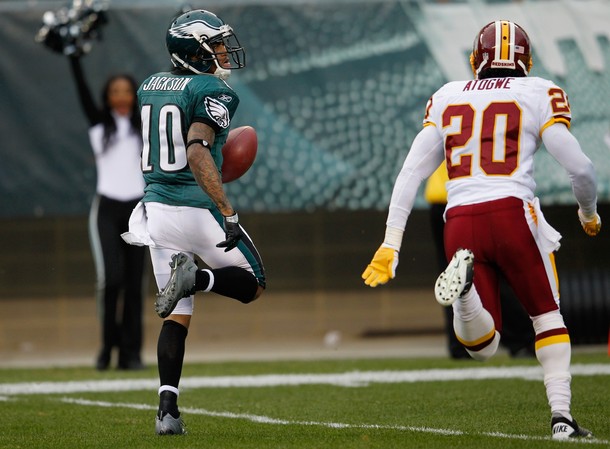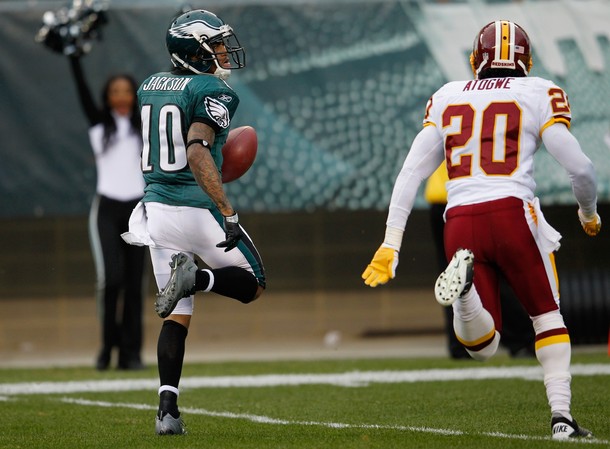 DeSean Jackson and the Washington Redskins have reportedly agreed on a three-year deal worth $16 million guaranteed.
Chip Kelly's decision to move on from Jackson is going be even more heavily criticized if the electric wide receiver goes on to help a division rival become stronger. Jackson's presence could cause a significant shift in power within the division. Not only have the Eagles lost one of their top playmakers in his prime, but they allowed him to go to a division rival. If this move goes on to pay huge dividends for the Redskins, its going to go down as one of the great, unforced errors that has ever been made by a head coach/front office.
Jackson will be a tremendous upgrade to the Washington offense. He'll make a solid one-two punch with Pierre Garcon, and he'll give Robert Griffin a vertical threat unlike one that he's ever had in his career.
Throughout his time in Philadelphia, Jackson had some of his best efforts against division rivals. He's got 118 receptions for 2,077 yards and 10 touchdowns against the NFC East.
Now that great big-game production will serve the Washington Redskins instead of the Philadelphia Eagles. And you can bet that Jackson will more than motivated to have a couple of those games against the head coach and organization that cast him aside.
With no criminal charges or larger stories surrounding Jackson's off-field life, it looks more and more to me that Chip Kelly may have just committed a huge blunder that will come back to haunt him and the organization.