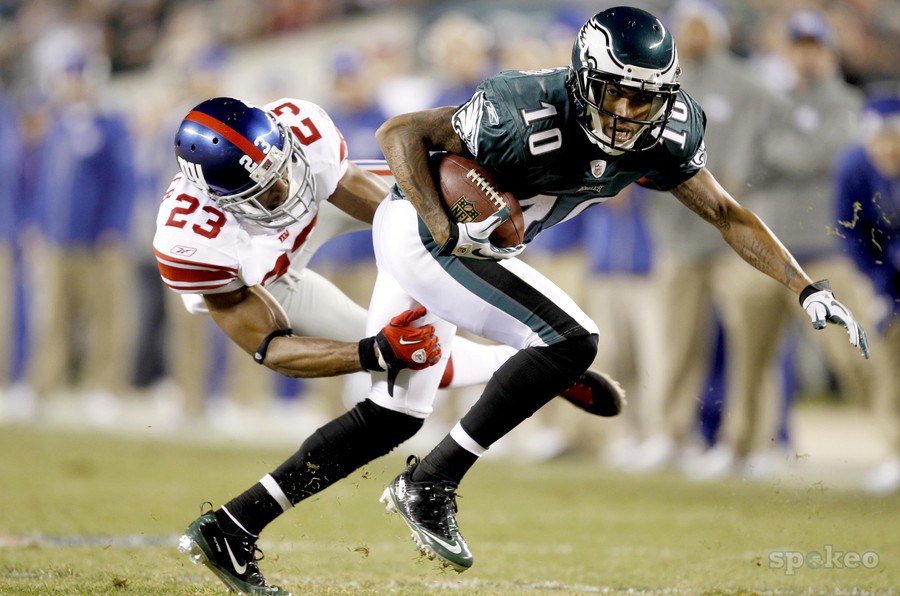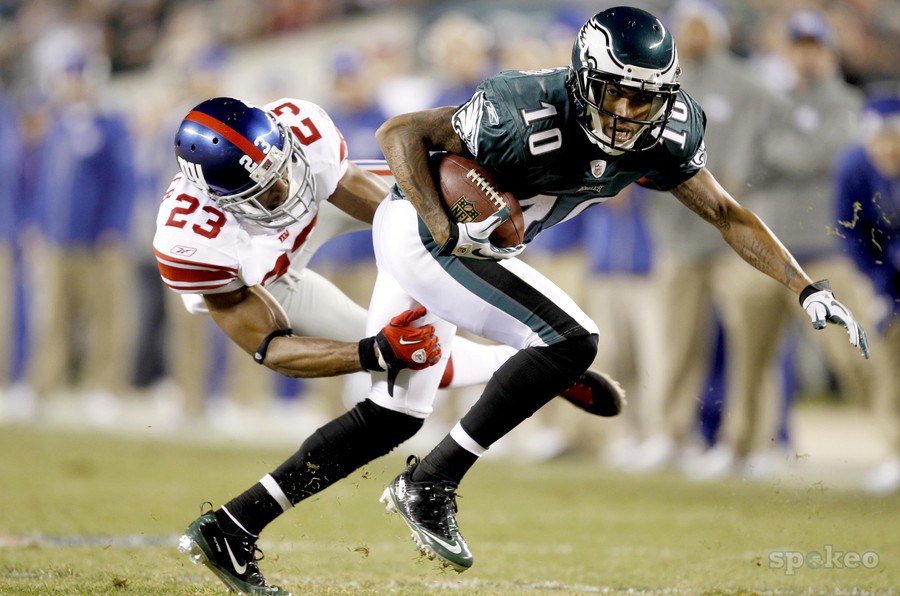 The Eagles season kicked off last year in DC on prime time television.   This year could certainly be a repeat but this time in Philadelphia.   Desean Jackson is a Washington Redskin, signing for three years and a minimum of one visit a year back to where his career began.
Chip Kelly was confident that his offense would not miss a beat without Desean; now he gets to make due that his defense can minimize the damage of his playmaking ability.  It's only twice a season that these two teams will meet, unless a potential rubber match creeps its way into the playoff picture.  Never the less, one NFC East team just improved a whole lot, while the jury is still out for how much the Eagles have lost in their offensive ability.
We have always hated the Cowboys with the Giants growing in rivalry status over the past decade.  Will the Redskins overtake the lead spot sooner than later?  Rivalry shakeup is only one element of change in the NFC East, the power rankings have shifted as well.
The Redskins have jumped into conversation as potential "NFC East" favorites with the addition of Desean.   Equipped with the "best" wide receiver combo in the division and a new head coach, their offense has some big play potential.  Desean is only one player, but as we witnessed throughout his tenure with the Eagles, he certainly improves the skill set of others.  RGIII, Garcon, Reed, Morris all become a little bit better with the attention D-Jax warrants.
Out in New York, the Giants have quietly added quality pieces to their defense and offensive line.  The Cowboys could very well find themselves in last place after battling it out in the end of 2013 for the division title.
The "lock" of winning the NFC East is no more, or is it ours for the taking with the addition by subtraction philosophy?
Desean has left Philadelphia but remains ever so close as a divisional opponent.  His presence will still be felt, his abilities will be witnessed and game planned for.  Be happy for his new start or excited to start the post-Desean era.
Time will tell the magnitude of the release by the Eagles and the signing of the Redskins.
One thing is for certain, prime time football is a "lock" for these two teams for the next three years.