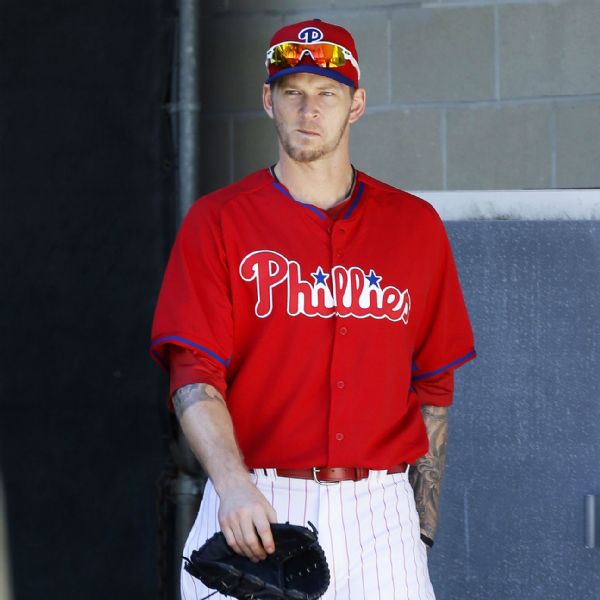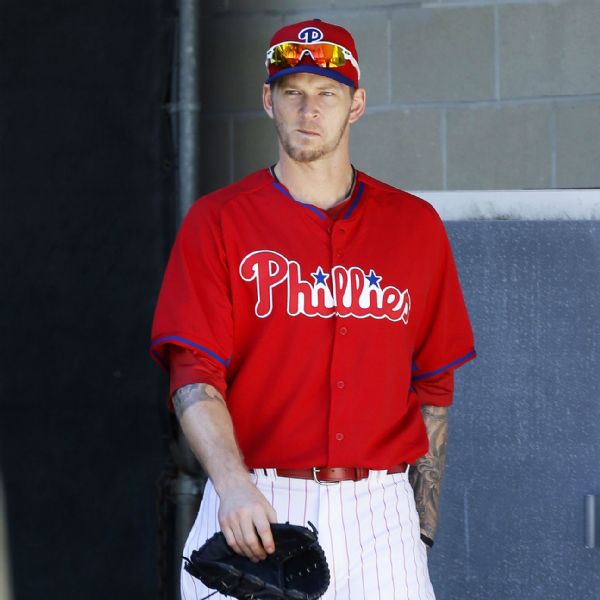 The Philadelphia Phillies had their two-game winning streak snapped on Sunday afternoon. Their record drops to 3-3.
A.J. Burnett had a rough start, allowing eight runs (four earned) over 5.2 innings. Burnett gave up five hits and six walks.
Burnett had a terrible sequence in the first inning. He walked the first batter he faced, and then gave up a triple to Ryan Kalish. He issued another free pass to Anthony Rizzo, and allowed a sacrifice fly to Nate Schierholtz. The veteran allowed a third walk to Luis Valbuena, and then got tagged by Starlin Castro for an RBI double.
Burnett managed to throw four scoreless innings after the first, but ran into trouble again in the fifth inning. Burnett loaded the bases with two walks and a single, and nearly gave up a grand slam to Valbuena, but the wind was able to knock the ball down at the warning track.
Burnett finished with one more bad inning in the sixth. A fielding error by Ben Revere allowed Ryan Sweeney to reach third to start the inning, and Burnett hit a batter before allowing an RBI single and a double.
The Phillies struggled to come through offensively. They allowed a scoring opportunity to go by in the first inning, with Ryan Howard and Marlon Byrd failing to come through with two runners on.
Cody Ache failed to come through with the bases loaded in the fourth inning, grounding out.
The team finally broke through for a run in the fifth inning when Chase Utley drove in a run with a groundout. The Phillies had a chance to add more, but Ryan Howard followed Utley by lining into a double-play.
The Phillies had one final opportunity in the ninth inning. With the bases loaded with one out, Jimmy Rollins drove in a run with a groundout, but that was all that the they were able to muster. Ben Revere would score on a wild pitch, but Ryan Howard recorded the final out to end the threat.
The team went just 1-15 with runners in scoring position.
Ryan Howard finished 0-5 with six men left on base.
Brad Lincoln relieved Burnett in the sixth, making his first appearance of the year. He allowed an inherited run to score.
Jeff Manship pitched two scoreless innings in mop-up duty.
Final Thoughts
The Phillies were a couple of timely hits away from making this game much more interesting.
A.J. Burnett looked awful at times today, but he did settle in after the first inning, and gave the offense an opportunity to get back into the game. While they were able to get a couple of runners on during several different innings, they just weren't able to put it all together and finish the job to get some big innings of their own.
They still managed to take two of three from the Cubs, and its hard for any team to go on the road and sweep another club, so this is a pretty forgivable loss.