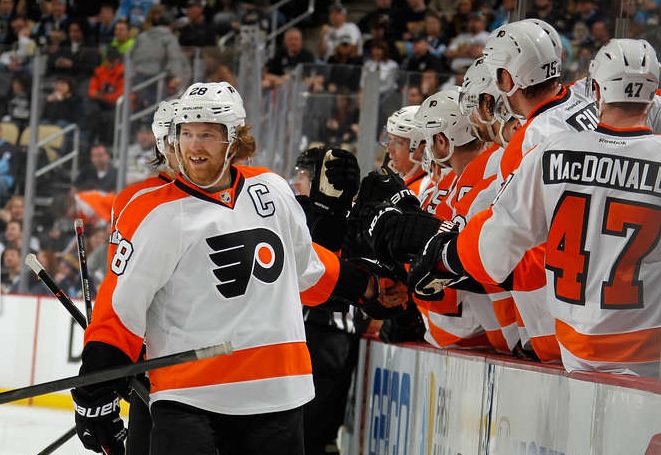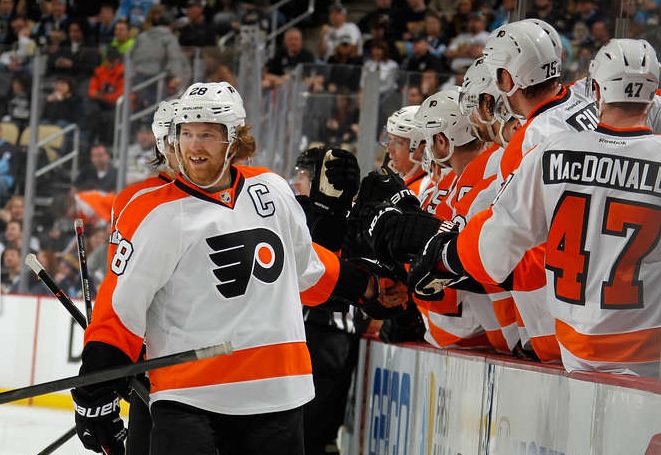 The Philadelphia Flyers clinched a postseason berth on Tuesday after manhandling the Florida Panthers to the tune of five goals, but their first dance partner of the Stanley Cup Quarterfinals was unknown until Saturday afternoon.
Defenseman Mark Streit scored the overtime game winner against the Pittsburgh Penguins this afternoon to secure the third position in the Metropolitan Division rankings. They will now face the division's second seed- the New York Rangers.
The last time that the Flyers played the Rangers in the playoffs was in the 1997 Eastern Conference Finals, where the Flyers defeated the Rangers 4-1 in the series.
The two clubs have also met just ten times in the postseason since the Flyers were introduced to the NHL in 1967. The Flyers currently hold the lead on playoff game and series wins- 27-20 and 6-4, respectively.
Of the three potential opponents that the Flyers could face in 2014- the Rangers, Penguins, and Boston Bruins- the Penguins were the most favorable match-up. It was a basically a toss-up among the other two competitors, as Boston has already clinched the President's Trophy for most points in the season but the Rangers have given the Flyers fits over the last few seasons by exploiting the Flyers' slower, puck-handling-challenged defense with an aggressive forecheck.
In a head-to-head comparison, the two clubs split their season series 2-2 in the 2013-14 season, with both teams only winning at home. As the Rangers have home ice advantage, this does not favor well for the Flyers. In their last two meetings at Madison Square Garden, the Flyers dug themselves into early holes from which they couldn't escape. Derek Dorsett scored in under 9 minutes on March 26, while Dan Carcillo (of all people), Rick Nash and Derick Brassard all scored in under 10 minutes on January 12.
The last time that the Flyers have won at Madison Square Garden was on February 20, 2011. That's one win in nine appearances, with three of four goals scored in that game from Carcillo, Jeff Carter and Kris Versteeg.
The Rangers are certainly a beatable team, but the players are going to have to continue supporting their defense for sixty minutes if they intend to limit the number of turnovers. The team has dropped some of their play in that regards over the last few weeks, especially in third periods. That may also have to do with the team playing 17 games in 30 days.
The team plays the Carolina Hurricanes on Sunday for the final game of the regular season. Head coach Craig Berube has already begun resting some of his regulars ahead of the postseason- he would be wise to dress some additional Phantoms with any remaining call-ups he may use (which should be two).