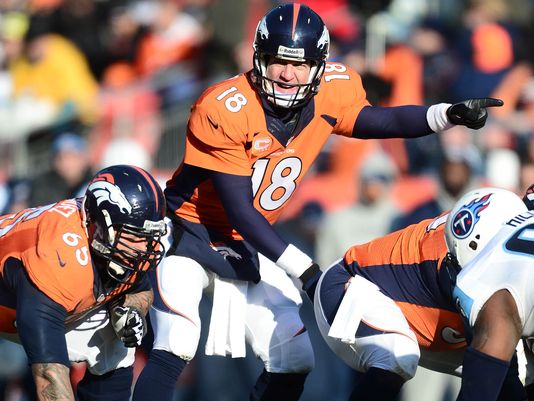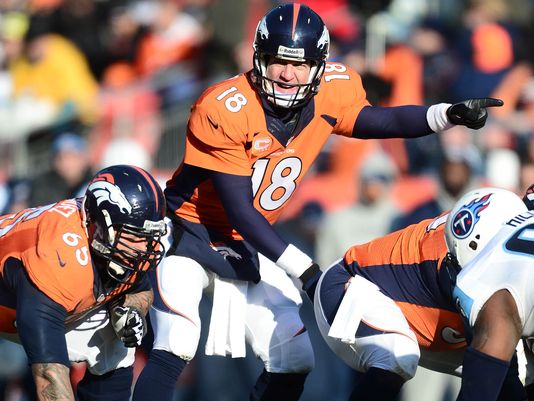 Oakland Raiders
The Raiders are the one team in this division that just seems hopeless submerged at the bottom of the totem pole.
This year, the Raiders hand the starting quarterback job over to veteran Matt Schaub, who is looking to revitalize his career after a horrid season with the Texans that got him run out of Houston. Schaub will start until this year's second-round pick Derek Carr is ready to go. The dramatic collapse of the Texans a year ago wasn't all Schaub's fault, but its clear that his level of play has fallen off considerably.
Its hard to imagine Schaub succeeding in this situation, going from working with talented players like Arian Foster and Andre Johnson to the mediocre group that will surround him in Oakland. Former packer James Jones was one of the team's top signings this winter, and he will get his first opportunity to be a true number-one receiver in this league. He joins last year's top receiver Rod Streater, who registered a decent 60 catches for 888 yards and four touchdowns.
The Oakland running back situation is comprised of a couple of aging veterans that are past their primes. Darren McFadden and Maurice Jones-Drew will share the running back duties here. McFadden just can't keep himself healthy, and rushed for just 379 yards a year ago. Jones-Drew may have a little something left in the tank, he hasn't put up big numbers in several years, but he's also been sentenced to some dreadful Jacksonville teams in which defenses had to only gameplan against him.
Defensively, the Raiders hope to have upgraded their pass rush with selection of top prospect Khalil Mack in the first round. Mack has been regarded as the top defensive player in this year's draft, and could potentially be a major addition for this unit. They also added some veterans to this group, signing Justin Tuck from the Giants, LaMarr Woodley from the Steelers, and Carlos Rogers from the 49ers. All three of these guys have plenty of playoff experience, and could help younger guys like Mack understand what it takes to win in this league.
Veteran Charles Woodson is back for an astounding 18th season, and is coming off of a season in which he started all 16 games for this team.
The veterans that Oakland has brought in should help make this group a more competitive team, but they've got the misfortune of playing in one of toughest divisions the league has to offer, with the other three teams all coming off of playoff seasons a year ago. Its yet another long season for Raiders fans.
Projected Finish: 6-10, 4th Place
Kansas City Chiefs
With an 11-5 finish, and a trip to the playoffs, the Chiefs were one of the league's most surprising successes of the 2013 season.
With a defense that was among the league leaders in takeways, and an offense led by the explosive Jamaal Charles and the efficient Alex Smith, the Chiefs came out of the gates with a 9-0 start that helped them earn their first playoff appearance since 2010.
Reid and the Chiefs should have advanced to the second round, but suffered one of the worst post-season collapses in league history against the Colts.
As successful as Kansas City was a year ago, I believe that they're very unlikely to repeat their successful run from a year ago.
The Chiefs had one of the league's softest schedules last season, which played greatly into their 9-0 start. During that nine-game winning streak, they faced only one playoff-caliber team (the Eagles), and once their schedule began to toughen up at the end of the year, the Chiefs struggled to a 2-5 finish, losing all four of their division matches against the other two playoff teams in the division (San Diego, Denver) and also suffering a Week 16 loss to the Colts.
If any of last year's playoff teams were a fraud, it was the Chiefs.
Reid now faces a considerably harder schedule than he lucked out with in 2013. Instead of facing the weak teams in the NFC East and AFC South, the Chiefs will have to contend with the NFC West, the toughest division in the league along with their own difficult division foes.
Andy Reid may have been hailed as a hero and savior in his first year with the Chiefs, but I believe that this is a year where cold, hard reality sets in for Kansas City fans, as the gap between this themselves and the other two teams within the division becomes all too apparent.
Projected Finish: 7-9, 3rd Place
San Diego Chargers
Of all the first-year head coaches last season, I thought Mike McCoy was far and away the most impressive of the bunch.
McCoy squeezed an incredible amount of success out of a roster that just didn't have a lot of talent for him to work with. He resurrected the career of Philip Rivers in a big way, helping the veteran along to a top season in which he threw for over 4,400 yards to go with 32 touchdowns and just 11 interceptions. McCoy previously had a reputation for getting the most out of his quarterbacks, helping out guys like Jake Delhomme and Tim Tebow to the best years of their careers in his previous jobs, and his work with Rivers was just as impressive.
Rivers had his top year with a shaky offensive line that featured the likes of King Dunlap (King Dunlap!) at left tackle, and a number of unproven receivers. Keenan Allen stepped up and emerged as the team's top wideout with 71 catches for 1,046 yards and eight touchdowns. Danny Woodhead also emerged with a prominent role in the offense, compiling over 1,000 total yards and eight touchdowns. Versatile running back Donald Brown joins the backfield as well, and will combine with Woodhead and Ryan Matthews to give San Diego a pretty deep backfield.
San Diego needs to get better on the defensive side of the ball in order to really take a step forward in the AFC. No one on the Charger defense managed more than two interceptions last year, prompting them to select cornerback Jason Verrett in the first round of the draft.
Melvin Ingram is now more than a year removed from a torn ACL, and could give the team a much stronger pass rush than what they had a year ago. The team also expects more from Manti Teo in his second season, and the returns of injured Dwight Freeney and Larry English could also provide a boost to the rush.
The future is bright for the Chargers under Mike McCoy. With a solid offensive system, and improving talent on the defensive side of the ball, the Chargers are one of the teams on the rise in this league. With Peyton Manning in place for at least one more year with the Broncos, the Chargers are going to have to make their playoff push from a Wild Card position once again, but the balance of power in this division is set to shift within a year or two, and McCoy's Chargers aren't that far away from making this division theirs.
Projected Finish: 10-6, 2nd Place
Denver Broncos
A record-setting offensive season ended in bitter disappointment, after Peyton Manning and the vaunted Broncos offense suffered a humiliating defeat at the hands of the powerful Seattle Seahawks defense in the Super Bowl.
Entering his 18th year, Peyton Manning is still on top of the other quarterbacks in the league. Manning's record setting season saw him throw for over 5,400 yards with 55 touchdowns and just 10 interceptions. Its truly remarkable to see Manning accomplish such great things so late in his career. The question is, how much longer can he keep it up? Sooner or later, Father Time always wins and its harder and harder to imagine Manning keep things together at his age.
When I look at Manning, I compare him to Brett Favre back in 2010. Favre was coming off of a strong 2009, in which he threw for over 4,200 yards with 32 touchdowns and just seven interceptions. All of a sudden, age caught up with Favre, and his body broke down on his way to throwing just 11 touchdowns to go with 19 picks in his final season. At the end of 2013, Manning's began to look a little beat up. His ankles were both in pretty bad shape, and while he was able to fight through it and perform well all the way until the Super Bowl, I wonder if this is the year where all of the hits and mileage catch up with him and cause him to have a similar decline.
Not to say that I necessarily expect the same thing to happen to Manning, but it wouldn't surprise me. And after a 5,000-yard, 55-touchdown season, there's nowhere to go but down.
Denver knows that Manning's time is short, and they've done all they can to load up for one more run. Although they lost receiver Erik Decker to the Jets in free agency, they did sign Emmanuel Sanders from the Steelers and drafted wideout Cody Latimer in the second round, giving Peyton no shortage of targets to throw to, along with the likes of top wideouts Demaryius Thomas and Wes Welker.
Montee Ball takes over the starting running back job with Knowshon now in Miami. Ball was a second-round pick a year ago who rarely saw the field, because of fumbling issues. He's now the best option that the Broncos have, so he's going to have to assume a larger role whether he's ready or not.
Defensively, the Broncos hope to improve their pass-rush with the addition of linebacker DeMarcus Ware, and their secondary with the signing of Aquib Talib. They also drafted corner Bradley Roby in the first round.
Ware gives the Broncos a solid pass-rushing combo with young star Von Miller. Talib gives them an explosive playmaker in the secondary, and an upgrade over the inconsistent Dominique Rodgers-Cromartie.
While I feel a decline from Manning is possible, I still think he's going to play at a high enough level to keep the Broncos at first place in the division, and one of the Super Bowl contenders in the AFC.
Projected Finish: 12-4, 1st Place