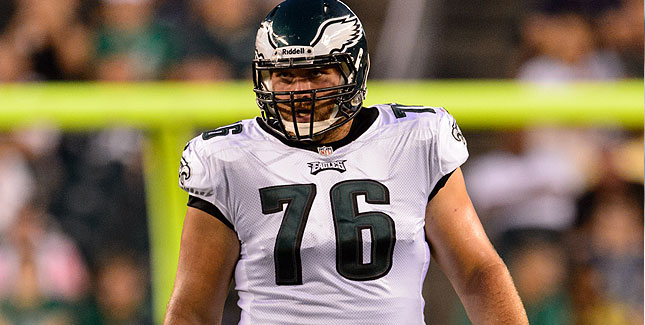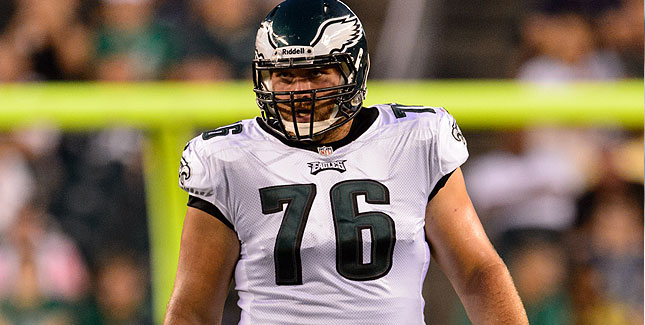 The Eagles made a flurry of moves on Tuesday afternoon.
Allen Barbre and linebacker Najee Goode landed on the injured reserve list. Barbre was lost for the season with an ankle injury, while Goode has gone down to a torn pectoral muscle.
The team also placed Pro Bowl guard Evan Mathis on the injured reserve/designated to return list. Mathis will not be eligible to return to game action for a minimum of eight weeks.
To fill the roster spots, the Eagles added former Pro Bowl guard Wade Smith, and promoted Kevin Graff and linebacker Emmanuel Acho from the practice squad.
Smith was in the Pro Bowl just two years ago, and spent the preseason with the Seattle Seahawks. He's an 11-year veteran that brings some needed experience to the reserves, but its unclear how much he's got left at this point.
Graff and Acho were with the Eagles through the preseason, and many hoped Acho might make the team over Casey Matthews.
The loss of Najee Goode hurts a little more than some people realize. Goode was a solid contributor on special teams, and was developing nicely as a reserve linebacker. He performed well in a start that he made for Mychal Kendricks a year ago.