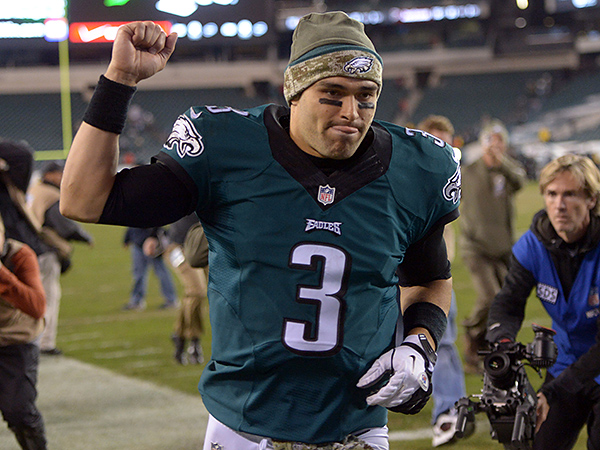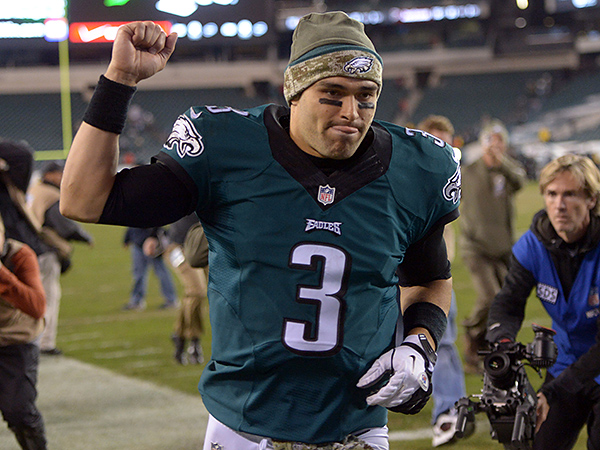 Offense
Very up-and-down game from Mark Sanchez, who finished with 300 yards with a touchdown and two interceptions. Sanchez's two interceptions came on a couple of terribly thrown passes, bringing his turnover count to eight in his four appearances this year. 

After allowing Pittsburgh's LeVeon Bell to rush for over 200 yards on Monday night, the Titans were the perfect opponent to untrack LeSean McCoy and the Eagles' running game. McCoy picked up 130 yards and a touchdown on 21 carries, and was able to move the ball at will. He got a strong performance from his offensive line to help him out.
Darren Sproles added 25 yards and a touchdown on six carries.
Jordan Matthews led the team in receiving with 6 catches for 77 yards and continues to be a favorite of Sanchez.
Brent Celek caught foru passes for 48 yards, and has become a regular receiving threat in this offense again.
James Casey caught a 14-yard touchdown pass in the second half, on a very nice throw from Sanchez.
For the first time this year, the Eagles ran some packages that featured both LeSean McCoy and Darren Sproles in the backfield.
Defense
The Eagles' pass rush bounced back after a rough week against the Packers. The front seven combined for five sacks, and pressured Zach Mettenberger throughout the day. 

Connor Barwin bagged two of the team's sacks, giving him 12.5 for the season. He's arguably been this defense's MVP.
Trent Cole also had two sacks, bringing his total to 6.5. Not bad for a guy who many expected to be closer to the end of his career.
Malcolm Jenkins was pretty active today, breaking up several passes, including a big one to Delanie Walker on the first Titans drive of the game.
Mychal Kendricks led the team with seven tackles, and also forced a fumble.
Bennie Logan forced a fumble on Bishop Sankey, which was recovered by the Eagles.
Fletcher Cox picked up a sack.
The Eagles have done a pretty decent job hiding Casey Matthews to this point.
Brandon Boykin notched his first interception of the season.
Special Teams
Josh Huff opened the game with a kick return for a touchdown. We've been waiting all year to see this kind of explosiveness from Huff. 

Cody Parkey missed a 49-yarder, but made all of his other five attempts, including a 50-yarder. He's been of the strongest additions to the team all year.
Final Thoughts
The Eagles did what they had to do today.
They came out and took care of business against a bad team, and got themselves right on both sides of the ball in advance of Thursday's match with the Cowboys. They were able to get LeSean McCoy going and established their pass rush on the defensive side of the ball.
Mark Sanchez has got to play much better if the Eagles are to come away with a win against Dallas on Thursday. So far, Sanchez hasn't proven to be anything more than a game-manager for the Eagles. He's turning the ball over at just a high a rate as Nick Foles was earlier in the year, and anytime you play with turnovers that regularly, you're just inviting disaster.
The Titans were able to get back in the game today for a short time thanks to the first Sanchez pick. A better team might have been able to overcome the Birds in this game.