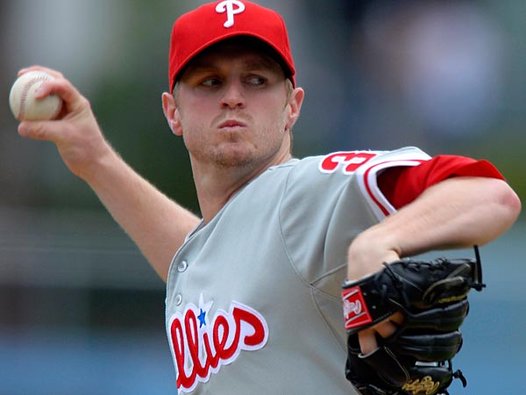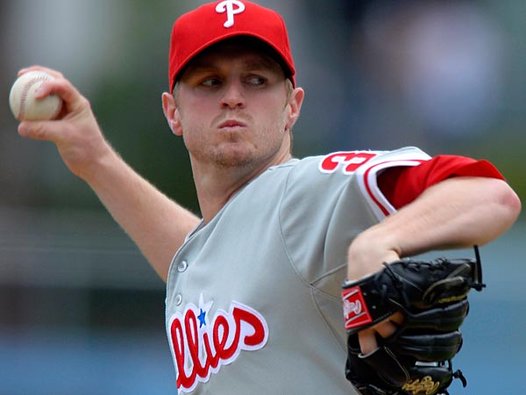 Kyle Kendrick is now a former Phillie, agreeing to a one-year deal with the Colorado Rockies on Tuesday.
Kendrick pitched for the Phillies for eight seasons, beginning his major league career in 2007 with a 10-4 record and a 3.87 ERA to help the Phils capture their first division title and begin their dominant run.
Kendrick was a guy who wasn't exactly a popular figure in town, but I believe he was actually pretty underrated. People forget that this was a guy who was never supposed to be anything more than a fourth or fifth starter, and the Phils could have done much worse than Kendrick to fill that role. Anyone remember the days of Adam Eaton?
Kendrick typically finished with an ERA between 4.50 and 4.75, and only had one year with an ERA in the 5.00's (2008). He was also capable of pitching in bullpen, and between 2010 and 2012 he was frequently jerked around from the bullpen to the rotation, wherever the team needed him to be.
The thing with Kendrick was that he just stuck around too long. Although he was fine for what his role was supposed to be, typically a guy like him doesn't stick with any franchise for more than a year or two at a time. Pitchers at the back end of the rotation are interchangeable and teams are just constantly changing their back end guys up every other year. And Kendrick stayed in Philadelphia for eight years.
With the Phillies adding Aaron Harang and Chad Billingsley to a rotation that already featured Cole Hamels and Cliff Lee at the top with Jerome Williams, David Buchanan, and (to a lesser extent) Miguel Alfredo Gonzalez competing for the final two spots in the rotation, the Phils just didn't have a need for Kendrick anymore.