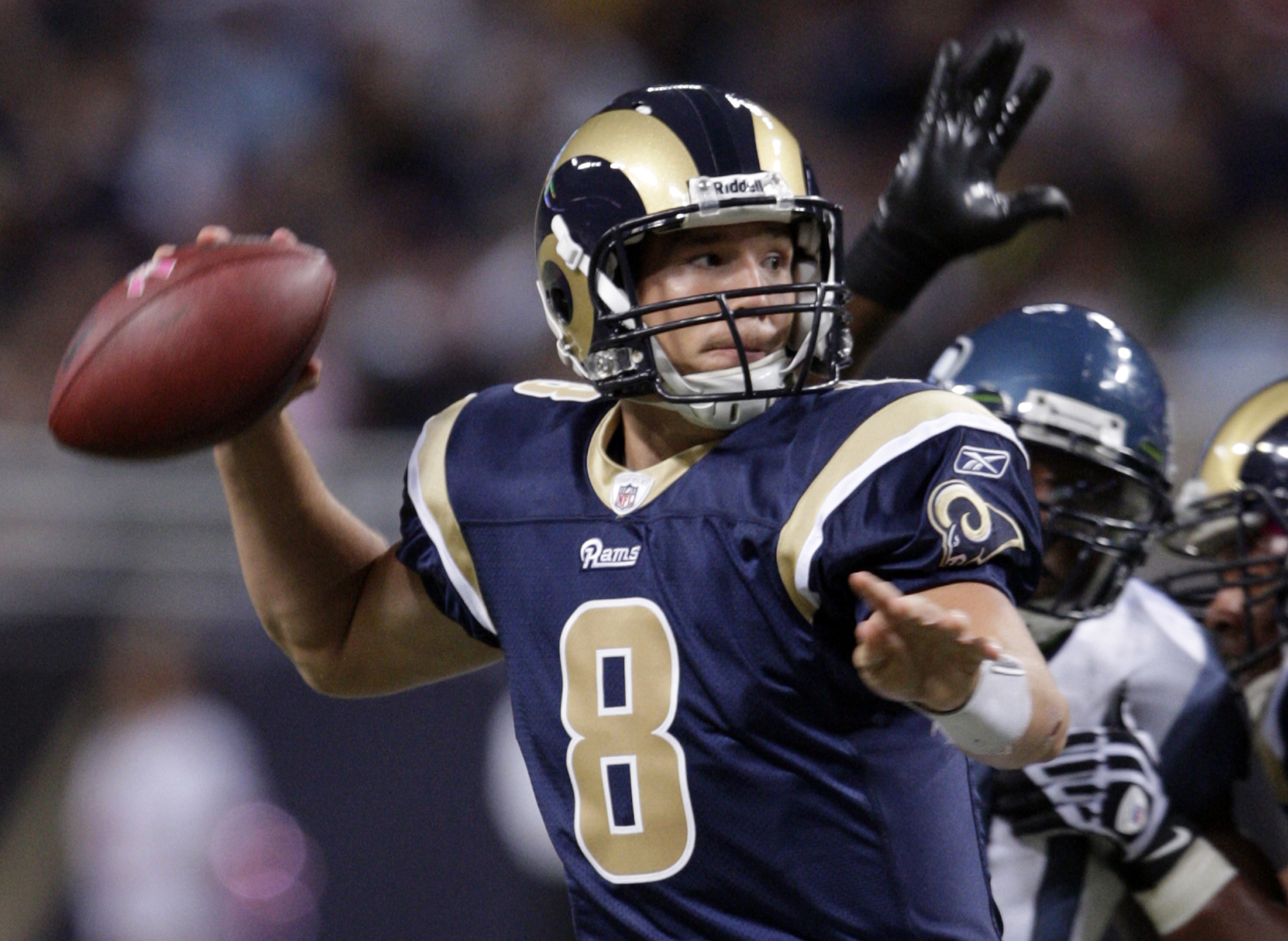 Eagles head coach Chip Kelly made it clear that he's gambling that former number one pick in the draft, Sam Bradford will be able to stay healthy going forward, just like Drew Brees did for the New Orleans Saints.  He knows that were it not for Bradford's recent injuries, there's no way in the world he would have been available.
"I'm concerned about anybody's injuries", Kelly said, "but you're not going to get involved with anybody if not for his injuries. There aren't too many people in this league who aren't injured at this position."
"The Saints, their revival had a lot to do with Drew Brees, who was hurt (shoulder injury). A lot of teams didn't do enough due diligence with him. Give (Saints coach) Sean Payton and (general manager) Mickey Loomis credit. They didn't count Drew Brees out and look how it paid off for them.
"We wouldn't have traded for him if we didn't believe he didn't have a tremendous upside."
The Saints were able to steal Brees from the San Diego Chargers because of an arm injury he had suffered.  Brees recovered and the rest is history.
The Eagles think they have done their due diligence with Bradford.  Kelly envisions the former Oklahoma Sooner being able to stay healthy and playing like everybody thought he would when he was selected with the first pick in the draft in 2010.
"He's 6-4, he's smart, he's intelligent, he's one of the most accurate throwers when you see him throw the football," the Eagles head coach explained.
"I think he's wired right. We had some inside information because (Eagles offensive coordinator) Pat Shurmur had an opportunity to coach him for a year (with the Rams), and he understands how he's wired."
"He's an unbelievable competitor. I talked to Kevin Wilson, now head coach Indiana, who was his offensive coordinator (at Oklahoma). I talked to (Oklahoma head coach) Bob Stoops, and they both said the kid's wired right."
As for interest in Marcus Mariota, Kelly says he knew that wasn't going to happen.
"Marcus is the best quarterback in the draft," Kelly said. "But we will never mortgage our future to go all the way to get someone like that."
Obviously, Kelly didn't feel Nick Foles was in Bradford's category as a quarterback and he never thought, he could win a championship with him.  Even if he hadn't followed through with the Bradford trade, he was going to trade Foles elsewhere.
Kelly is gambling with Bradford and if he is right, he has himself a franchise quarterback.  If he turns out to be wrong, he got rid of a quarterback he didn't think he would win with anyway.