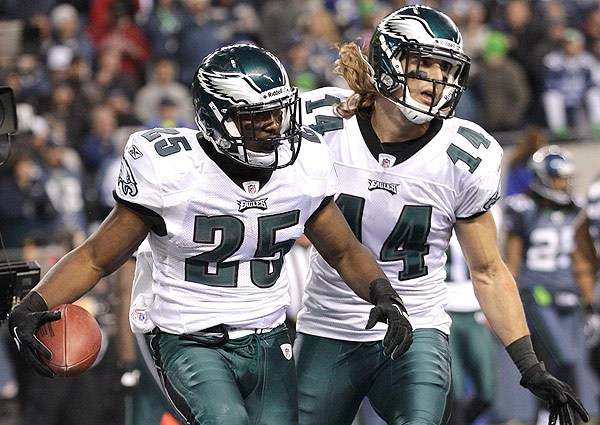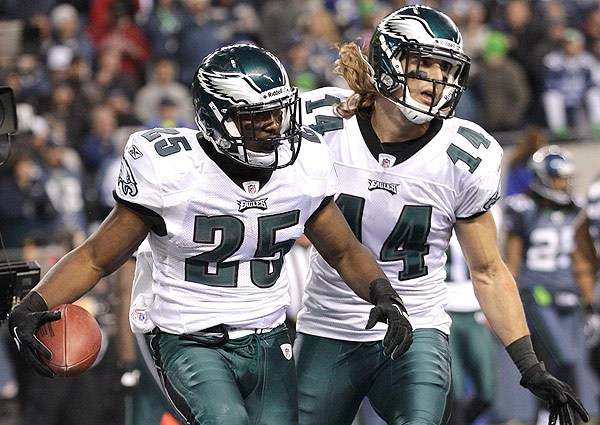 LeSean McCoy is still angry about being traded from the Eagles to the Buffalo Bills and every time he gets a chance to take a shot at Chip Kelly he can't help but take it.  I don't think it's legitimate for him to insinuate that Kelly is a racist, just because he released DeSean Jackson traded McCoy and failed to resign Jeremy Maclin.
Implying that somebody is a racist is very serious.  You shouldn't do it unless you have clear evidence.  I don't see any evidence.
Jackson was a "me first guy" and Kelly wanted to make a point of getting rid of "me first guys".
McCoy wasn't Kelly's type of back because he's a cutback, jitterbug, dancing type of running back.  He wants a one-cut running back, so Kelly went out and signed DeMarco Murray, who happens to be black.
Kelly made a good offer to Maclin but Andy Reid and the Kansas City Chiefs needed him even more, so they were willing to over pay for him.  Ultimately, he's being replaced by rookie Nelson Agholor, who was born in Nigeria.
Every NFL head coach is given the freedom to set up whatever criteria, he wants to set up to decide what players he wants on his football team.  Kelly has made it clear that he was going to put a premium on making sure he players were character guys.  I listened to and talked with each of his top three draft picks last week and I was astounded by the quality of the young men that he drafted.
Keeping Riley Cooper on the team does leave Chip open for criticism because the former Oregon coach has emphasized being a good teammate as being a prerequisite to being an Eagle.   He's talked about wanting to avoid players who create problems off the field.  Kelly could be accused of cutting some slack on those demands with one guy and that's Cooper.  Everybody else has had to live up to it.
In fairness, Kelly left the future of Cooper up to the players on the team back in 2013 when Cooper was video taped using the N-word.  Michael Vick and Jason Avant stood up for Cooper in the locker room and that's why the entire team accepted him back. Kelly decided to resign him and extended his contract.