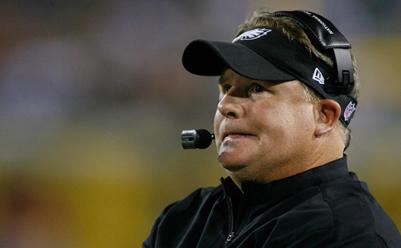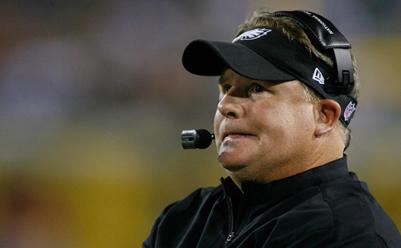 With free agency and the draft now complete, the Eagles 2015 roster is all but complete.
Now that the moves have transpired and we've had a few weeks from the draft the let everything sink in, it's time to take a look at where this roster is and whether or not the Birds have made progress on paper.
Quarterback
Gained: Sam Bradford, Tim Tebow
Lost: Nick Foles
The most important position on the football team remains a considerable question mark for the Eagles.
I didn't understand the Sam Bradford trade the day it was made, and I still don't get it today. Chip Kelly's offense is a system that requires the quarterback to take a fair amount of hits, and hitching the team's wagon to a guy like Bradford who has been anything but durable is a formula that to me is just begging for trouble. Bradford is just such an unknown at this point, that I could never justify paying the price that the Eagles gave up (Nick Foles AND a second round pick) for a guy that has proven so little and is on the last year of his contract.
Bradford, who is still recovering from his most recent ACL repair,  may not even be ready to be under center by the time the season starts. This possibility raises even more concern, because if Bradford spends the summer rehabbing rather than gaining valuable reps with his teammates, it's going to put him further behind in learning a new system which will make it even more difficult for him to make a positive impact on the field.
At this point, Bradford looks like a stopgap option at best, and the Eagles could have very well forfeited a second-rounder for a guy who won't even be here next year.
Given the choice between rolling the dice on Bradford for a year and parting with Foles and a high draft pick or sticking with Nick for one more year and giving him one last chance to prove himself, I'd have stuck with Foles in a heartbeat.
Has The Position Improved?: Inconclusive
Running Back
Gained: DeMarco Murray, Ryan Mathews
Lost: LeSean McCoy, Chris Polk
The loss of LeSean McCoy doesn't bother me. The McCoy trade was one of the few moves that Chip Kelly made that I was actually on board with.
As successful as McCoy was, we all know running backs fizzle out quicker than any other position in the league, and I think it was a very smart move to think one step ahead and get something in return while McCoy still had some value and also pick up some significant salary relief in the process.
And if McCoy's recent comments are any indication, ridding the locker room of another rotten personality is also a plus.
However, I don't agree at all with the approach Kelly took to replace him.
Running back is one of the easiest positions to replace and replenish talent in the NFL. In this day and age, I don't think it's necessary to go out and pay top dollar to free agent star running backs. Especially ones with significant wear and tear on them.
DeMarco Murray comes off of a tremendous year for Dallas, but now he's in a position where he's got a worse offensive line and he also won't enjoy the benefit of defenses worrying about a threat like Dez Bryant on the outside. And history also shows that Murray is likely to have a down season following a year like he had in 2014 where he led the NFL in touches.
I just feel that the Eagles didn't need to dump as much money as they did into free agency.
This draft also happened to be very deep at the position. I would have much rather seen the Eagles take a running back in the second or third round and develop a young talent.
Has The Position Improved? Yes, the position is certainly deeper than it was a year ago, though Murray and Mathews each carry their own sets of questions.
Wide Receiver/Tight End
Gained: Nelson Agholor, Miles Austin
Lost: Jeremy Maclin, James Casey, Brad Smith
This may be the position where the Eagles took the biggest step back.
Losing Jeremy Maclin was an enormous blow to the offense, as well as the team's off-season plans. Maclin proved to be an excellent fit in Chip Kelly's offense, and enjoyed the strongest season of his career. He might have put up even better numbers if not for the ineptitude of backup quarterback Mark Sanchez over the second half of the season.
The Eagles badly misjudged the free agent market, and allowed Maclin to become an unrestricted free agent after failing to protect themselves by applying the franchise tag. With Demaryious Thomas and Dez Bryant hit with the tag, Kelly and company should have known that teams desperate to acquire a number-one talent were going to come banging down the doors for Maclin as soon as free agency opened.
As a result, they were left with a gaping hole at the position, and were forced to address the position early in the draft with Agholor to fill the void.
Agholor has drawn comparisons to Maclin, but it isn't possible or fair to expect him to come in and replace Maclin's production in his first year.
Has The Position Improved? No, they've taken a step back here.
Offensive Line
Gained: N/A
Lost: Todd Herremans
For the second straight year, the Eagles failed to address the offensive line in either free agency or the draft, which could be a decision that really comes back to haunt the Birds.
This offensive line has problems, and I don't think a lot of people realize what it could mean for this offense in 2015.
A lot of people take Jason Peters and Evan Mathis for granted, but these two just aren't the same players they were a couple of years ago. Peters in particular saw his play dip noticeably from what it was in 2013, and while he's still a solid left tackle I fear he may not be the elite blocker he's been throughout his career any longer. Mathis also wasn't quite the same guy last year he was in 2013.
These are two guys in their mid-30's, once guys begin to decline they only get worse, they don't get better.
Meanwhile, the Eagles also have major questions at right guard. The team thinks very highly of Allen Barbre, but I feel as though they've badly overrated him. Barbre struggled heavily last year while in the starting lineup in the preseason before going down with a season-ending injury in Week 1 against the Jaguars.
The Eagles also don't have any significant prospects waiting to step up and replace the guys they've got now. Matt Tobin and Andrew Gardner don't look like anything more than serviceable reserves that can get a team through a game or two at most.
Has The Position Improved? No
Final Thoughts
When I look at the Eagles' offense, there have been so many moving parts and new faces across the board.
Quarterback, running back, and wide receiver all have new primary faces and given all the questions surrounding the injury history of guys like Sam Bradford, the youth at wide receiver, and the wear and tear of the offensive line, I just can't in good conscious say that this group is going to better than what the Eagles fielded the last two years.