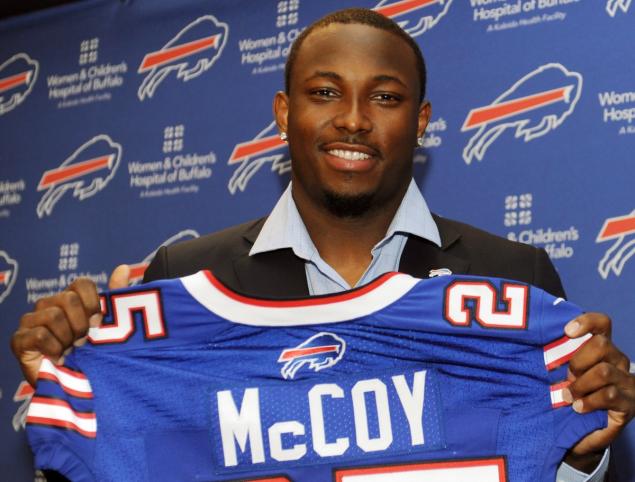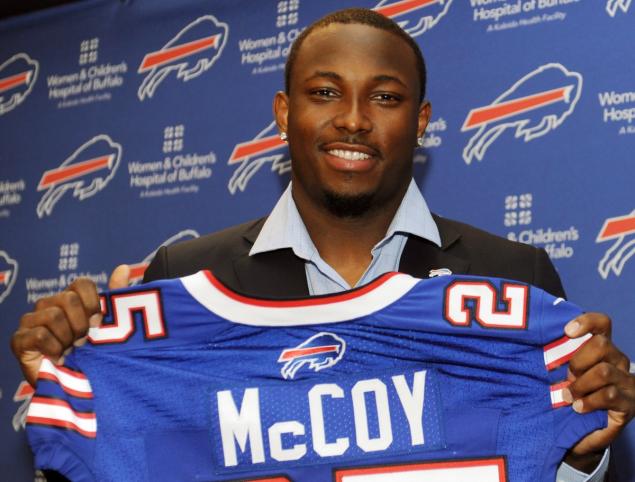 Buffalo Bills running back LeSean McCoy is tired of talking about Chip Kelly and the Philadelphia Eagles and the comments about race which he made after a month or so ago.  He insinuated that Kelly made personnel decisions because of race, therefore labeling him a racist.  It's been talked about by NFL fans nationwide and everyone with a radio show, television show or blog.
The Bills had a OTA practice yesterday and of course when McCoy was interviewed after practice by the media in Buffalo, the first thing they wanted to talk about was his comments about Chip Kelly and race.  McCoy balked and let them know that the comments, Chip Kelly and the Eagles were in his review mirror, so he wanted to move on.
"Did you just hear what I just said here?" McCoy asked. "Then why did you … I just told you, I'm not talking no more about Chip Kelly or the Eagles. So I'm done with that. You can ask me about the Bills."

"Another reporter asked about why he hasn't returned calls from Kelly, McCoy responded, "Yo? Are y'all listening to me? Can I say it any other way? I'm not talking about Chip Kelly or no Eagles. So I'll be done with this interview if nobody else has anything to say about the Bills."
The reporters weren't going for it, so they insisted on continuing to ask questions about Chip and the Eagles.
McCoy refused to budge, so the reporters eventually gave in and started inquiring about the Bills and their issues.