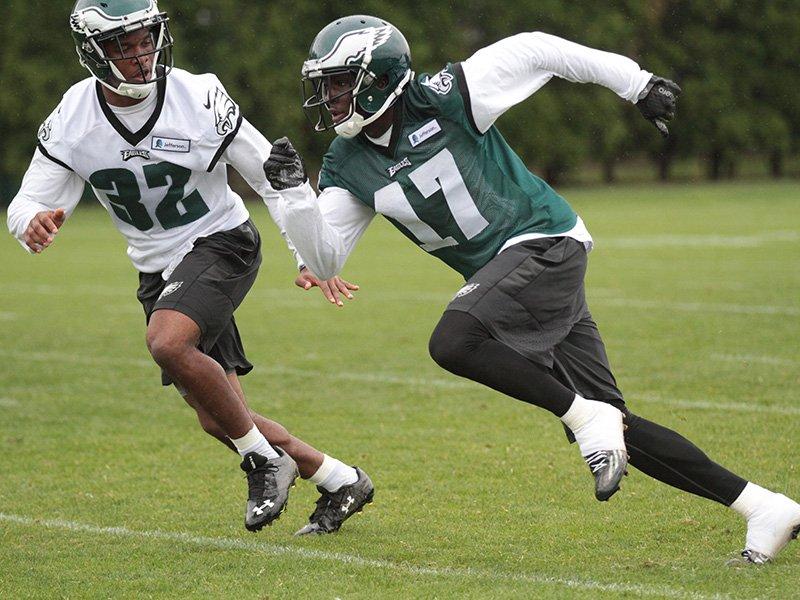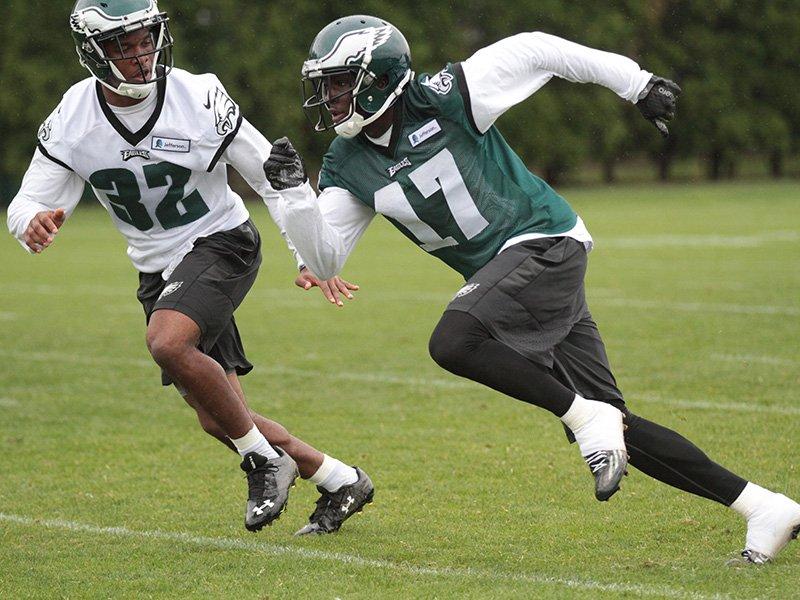 Eagles first round draft pick wide receiver Nelson Agholor put on a show out today at the Eagles OTA practice and even more specifically in the team drill.   It seemed that the Eagles were working on the going in part of scoring drives.
The former USC All-American made a leaping touchdown catch on a Tim Tebow throw on a fade route.  Agholor timed his leap then went up into the air and snatched the ball.
Agholor doesn't catch the ball he snatches it out of the air with his hands, which allows him to be more aggressive when the ball is in the air.
Mark Sanchez connected with the rookie on an inside trail route.  Again the ball was on its way when all of sudden at the last split second, Agholor reached out and snatched the ball out of the air.
Agholor also pulled in a nice throw from Matt Barkley during the team drill.  It was one of those deep seam routes and at the end, you guessed it.  Agholor snatched the ball out of the air.
Big defensive end Fletcher Cox and veteran running back Darren Sproles were absent from the OTA workout today.
Sixers head coach Brett Brown was at practice today.   He stood on the sideline in the middle of the multi-field workout area and watched the entire nearly two-hour workout, then Chip Kelly walked off the practice field today together.