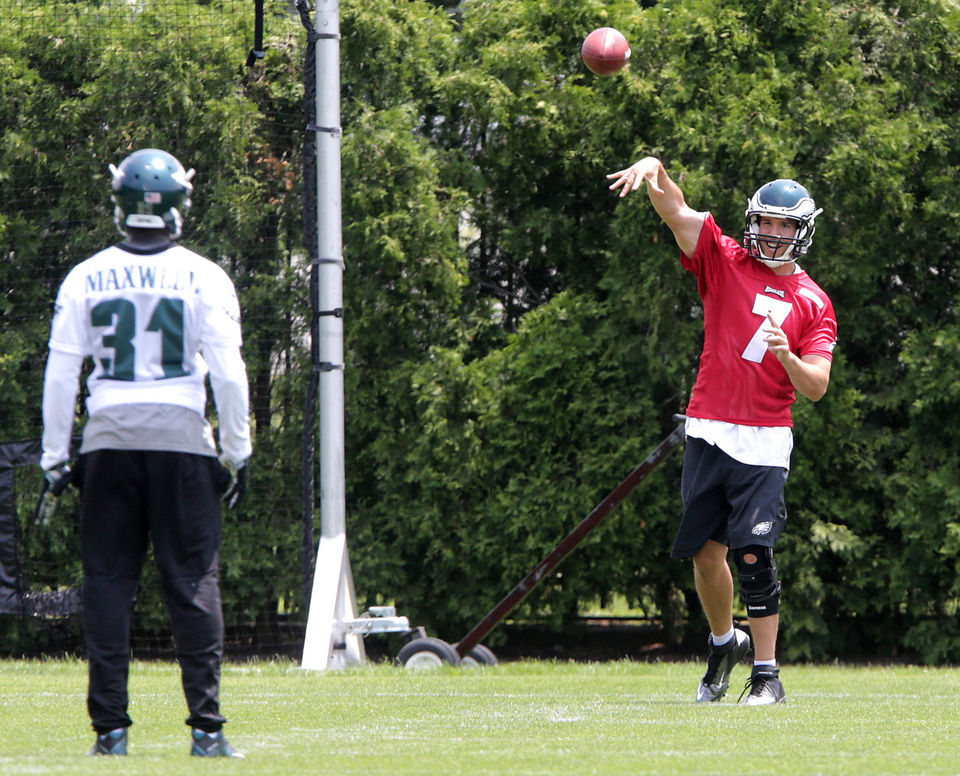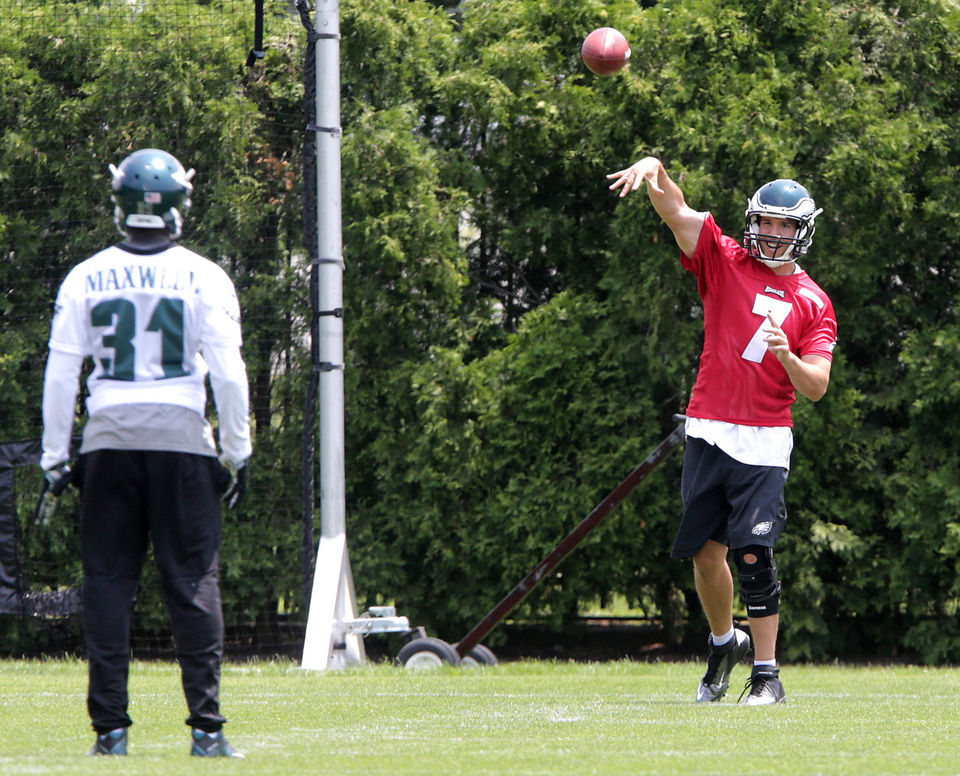 We could talk about the Eagles young wide receivers and we could talk about their three Pro Bowl running backs.  We could talk about all the talent that they have added in their secondary, but ultimately the subject will come back to Sam Bradford and HIS KNEE.
After today's workout Bradford told us what his doctors/trainers have been telling him and why they allowed him to play quarterback for 7-on-7 pass drill, but they still won't let him quarterback in the full team drill.
"From the day I've been here we've talked about a progression," Bradford said. "Everything the past couple of weeks has gone exactly how we wanted it to, and I think we're going to kind of keep going with the plan."
"They've been monitoring my workload. It's been increasing 10 to 15 percent each week and I think we are just going to keep that increase."
The quarterback was asked when they're going to let him be full go.
"That's a great question," Bradford said. "If I knew, I'd tell you guys. I really don't know."
Hopefully he will get the thumbs up by August 2nd because that's when the Eagles training camp starts.
"I hope so," he said. "If I knew that I was going to be ready 100 percent I'd tell you guys, but I'm excited about that date. I think if everything continues the way it has, I'll be ready for that. I think it'll be good to get back out there with everyone."
That's a very late start to training camp.  I've never heard of a team having their first training camp practice in August. It's almost two months away, which I don't think is an accident.  I believe Chip Kelly is trying to give Bradford as much time as possible, so he can be ready for take over nearly all the first team reps when training camp starts.
As for the return of his football skills.
"It feels closer to normal. Last week I was a little rusty. I felt like everything was going about 100 miles per hour. But I feel like each day it comes back."
"When you don't play football for a year I think the mind slows down a little bit. You can watch as much tape as you want and you can try to simulate as many things as you want but to get out there and actually make those decisions in a split second, I've noticed that each day I've gotten out here it's gotten a little better."
The former Heisman Trophy winner threw a beautiful dart to Zach Ertz on a seam route today in the 7-on-7 passing game drill.