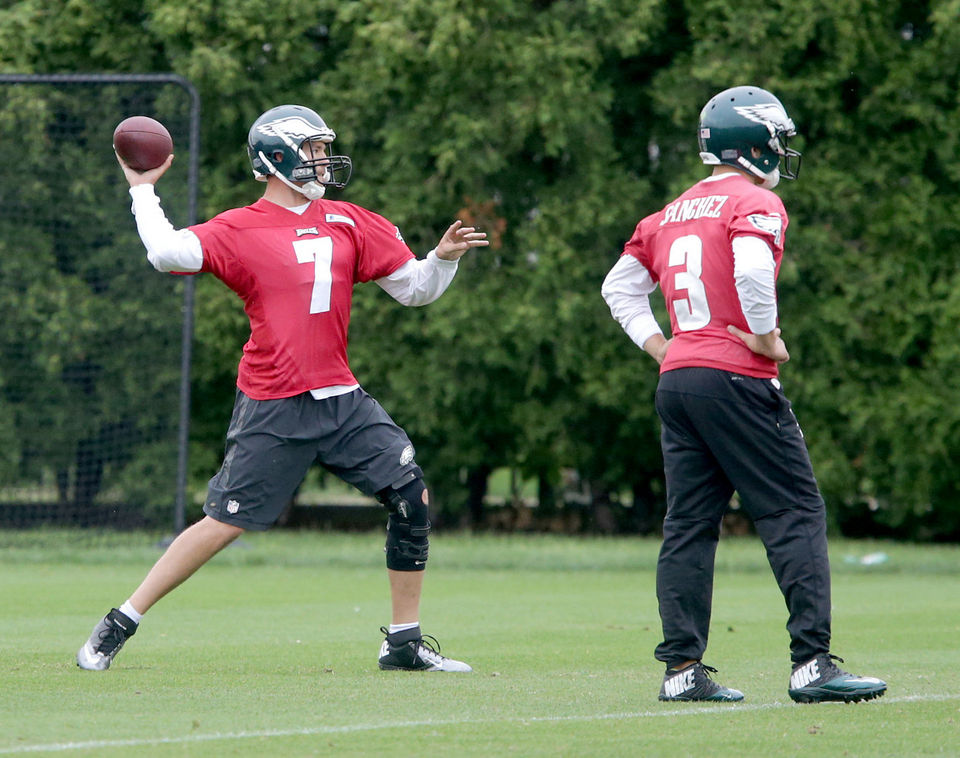 For four plays this afternoon we got a glimpse of what will hopefully be the future for Chip Kelly and the Philadelphia Eagles.  For a little over two minutes, Sam Bradford took control of the Philadelphia Eagles offense.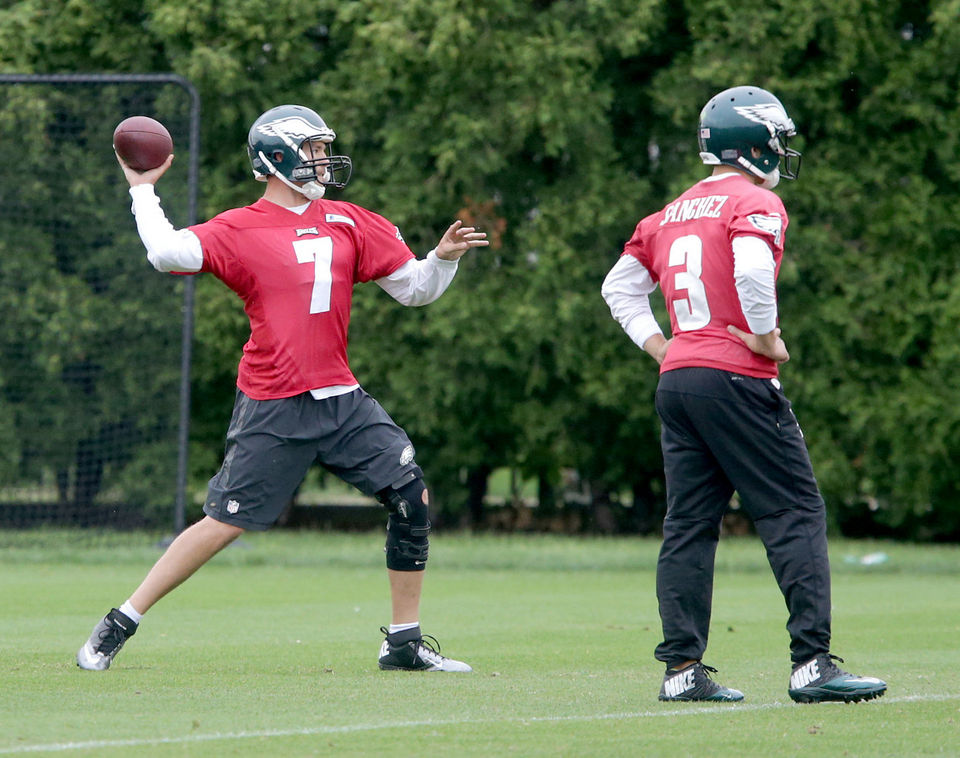 It was a game situation team drill, when the Birds number one offense was taking on the number one defense.  It was first down and ten, then second and short.   Bradford, who up to today had been watching the team drill part of practice.  He completed the first pass to his left side on a swing route for about seven yards, then he got the ball downfield on an inside route for another six yards, before completing another pass on the other side of the field for another five yards.
These plays were run in Chip Kelly's up tempo style and you could see that Bradford was getting in a rhythm. it was one-two-three and the ball was out of his hands and each one of them was on the money. Each throw was a beautiful spiral that zipped out of Bradford's hand.  This was a little taste of what the Eagles hope we will see a lot of very soon.
There's no question that Bradford is making progress.  His confidence is growing as he gets more and more reps in this offense.
On a side note, Bradford tried to connect with Jordan Matthews on a crossing route and inside linebacker Mychal Kendricks broke on the ball.  There was a collision.  The pass was broken up and the two players were laying on the grass for a while.
During these OTA workouts, Bradford continues to wear a big black brace on his left knee.  He started wearing it in St. Louis because head coach Jeff Fisher made it mandatory.
"That's his preference," Chip Kelly said earlier today. "If he feels comfortable in a brace, he can wear a brace. We don't have any rules on (braces)."