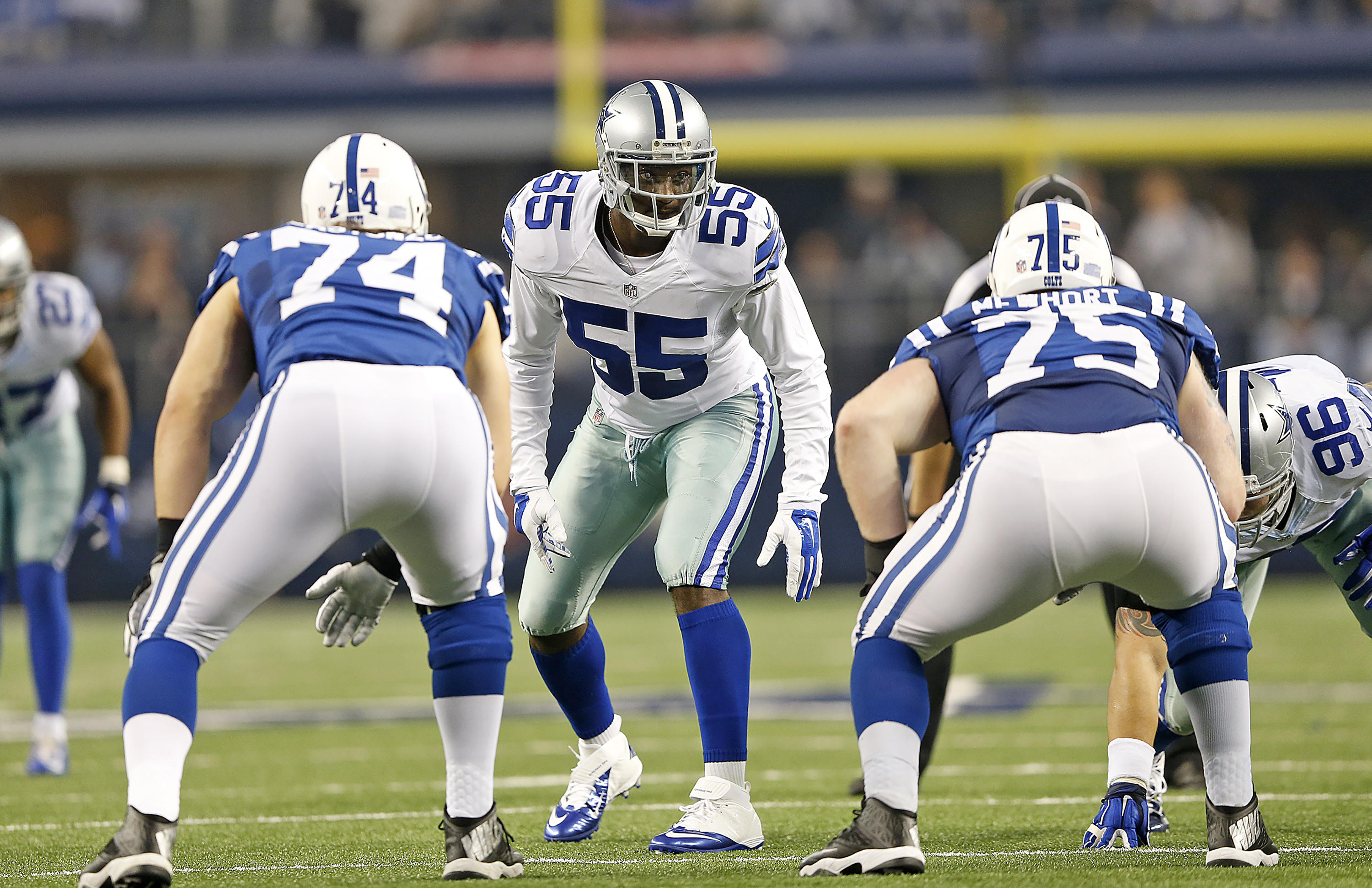 Dallas Cowboys linebacker Rolando McClain (55) during an NFL football game against the Indianapolis Colts on Sunday, December 21, 2014 at AT&T Stadium in Arlington, Texas. The Cowboys defeated the Colts, 42-7. (AP Photo/James D Smith)
I know there are a lot of people smoking marijuana throughout the country, but would they be smoking it, if it were costing them millions of dollars for a joint or two.  I guess the Cowboys Rolando McClain and the Jets Sheldon Richardson would be two guys still smoking it.  These guys really like to get high.
They should have called suspended Browns wide receiver Josh Gordon, who let his love of weed cost him an entire season and the chance to be making over $10 million dollars a year.
The Cowboys had to know it was coming, but it still hit them right between the eyes.  The 2014 Dallas defense played much better than everyone expected a year ago and one of the reasons was McClain.  The inside backer won't be helping them at the beginning of the 2015 season.
He won't be on the field when the Birds play the Cowboys in week two of the season.
They had picked up McClain off the junk heap before the season a year ago and he stepped up big time for them.  Now, they'll have to do without him for at least four games.
In week three of season when the Eagles play the Jets, New York will likely replace Richardson with their number one draft pick Leonard Williams.  The Birds will likely be better off facing Williams than battling with Richardson, who is a Pro Bowler.
In addition to the Richardson suspension, Packers defensive end Datone Jones will be suspended for a game for the same violation that McClain and Richardson suffered.
In yet another suspension, future Hall of Fame tight end Antonio Gates of the San Diego Chargers will be suspended for four games because he violated the league's performance enhancing drugs policy.
Four suspensions on one day is quite a bit.