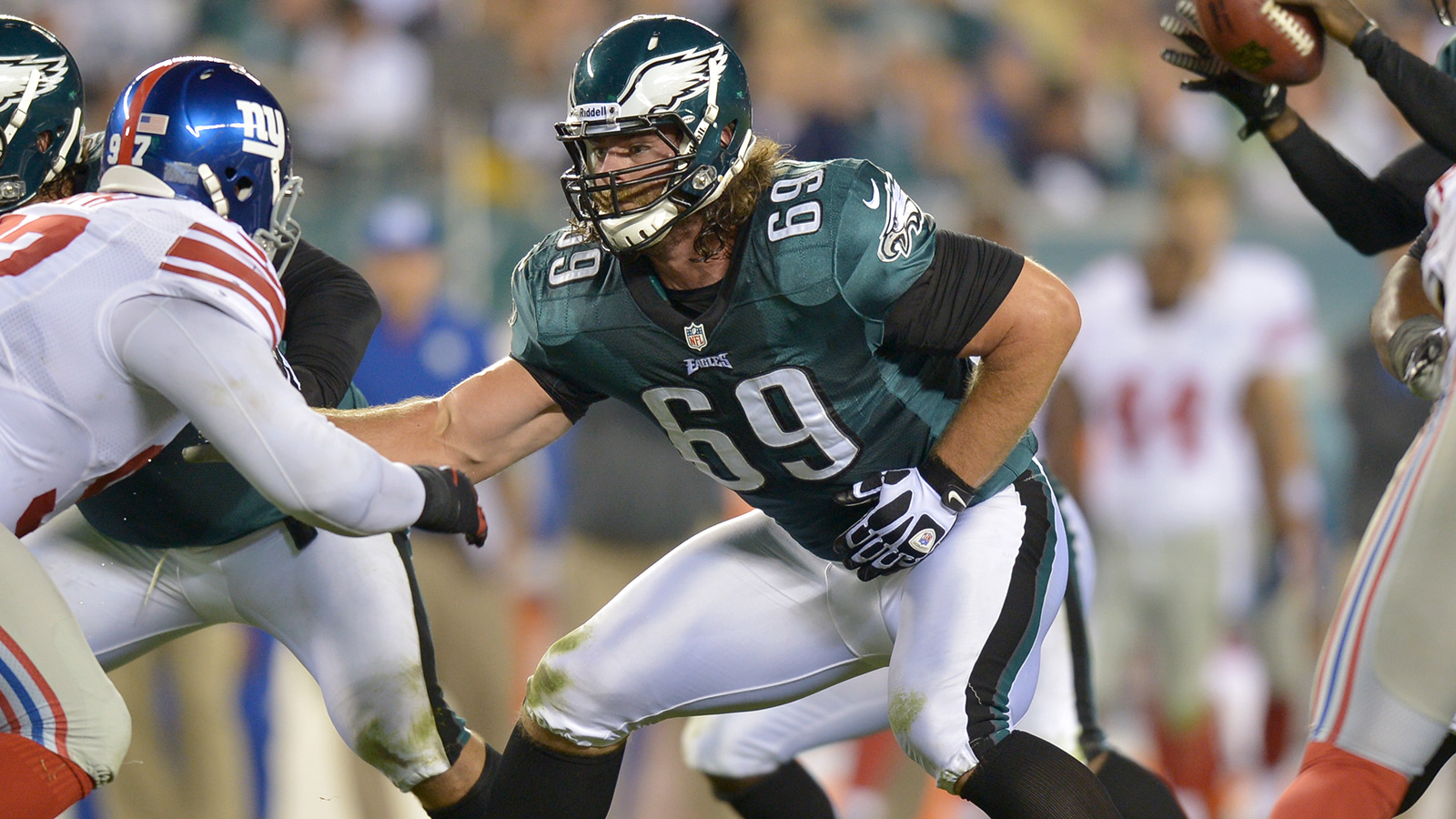 PHILADELPHIA, PA – SEPTEMBER 30: Evan Mathis #69 of the Philadelphia Eagles blocks during the game against the New York Giants at Lincoln Financial Field on September 30, 2012 in Philadelphia, Pennsylvania. The Philadelphia Eagles won 19-17. (Photo by Drew Hallowell/Philadelphia Eagles/Getty Images)
If you're going to get paid in the NFL, you must perform on the field and also do a good job of strategizing and negotiating your deal.  Former Eagles Pro Bowl left guard Evan Mathis did a good job on the field when he played, but it looks like he failed the strategizing part.
Jason Cole of Bleacher Report sent out the following tweet.  "Despite what other GMs, #Rams source says no interest in OL Evan Mathis. Prefer to let young players grow together."
Here you've got a team like the St. Louis Rams, who have let everybody know they're going to run the football.  You would figure they could use a veteran like Mathis to show the youngsters how to get it done.
It's starting to look like he's going to take a serious salary decrease.  The guy had $12 million in his pocket, as long as he came in and showed that he wanted to be on the squad.  Instead, he's going to be hoping to get picked up when camp starts.  Right now, teams have decided on who they want on their rosters and they're not going to change it.
Beware of the agent who tells you, "I know I can get you more money out on the open market".