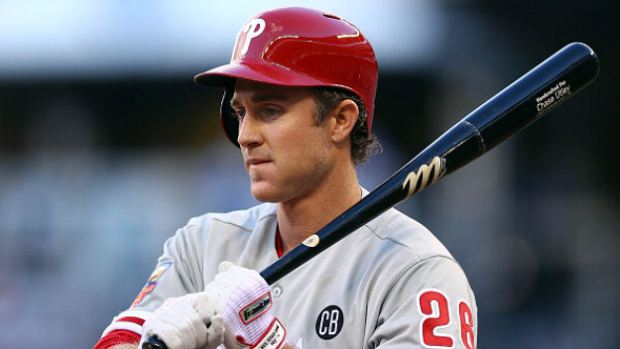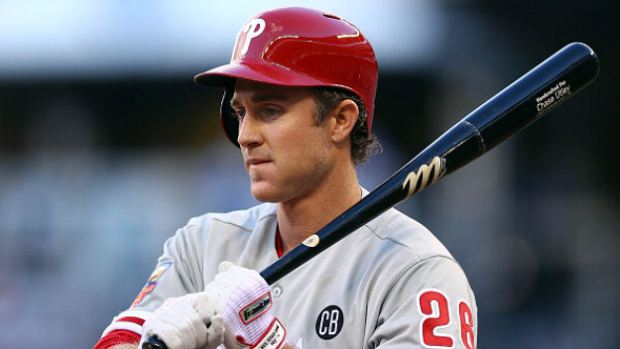 Phillies General Manager Ruben Amaro was on the 94WIP morning show this week and he told Al Morganti and Rhea Hughes that young infielder Cesar Hernandez was the team's second baseman.  He also made it clear that Chase Utley would not be returning to the starting lineup when he returns to action from the Disabled List.
That means the team's most popular player, Utley will be sitting the bench when he returns from the Disable List.  Amaro said they will try to let Utley play first base on occasion, but he will not start.
The former All-Star has a .179 batting average after 249 at bats and that really isn't worthy of starting.  Some Phillies fans are complaining about Utley not being treated with the respect that he deserves.  Many of those same fans have been complaining about the Phillies being such a bad baseball team.
Right now, I don't think Amaro can satisfy the fans regardless of what he does.  He has made mistakes and the entire Phillies organization has made mistakes, but I don't think they're making a mistake here by deciding to continue let Hernandez play.  If they have a young player, who can go out there and do the job, they should let him play.
"Chase's situation will kind of dictate itself", Amaro said. "How he feels will dictate his timeframe to play, I think. He could play some first base. He could play some second. But as far as I'm concerned, our plan has been to give opportunities to young men who could be part of our future and Cesar Hernandez has been one of our best players in a variety of ways — running the bases, playing defense, playing with energy, he can switch hit. He's doing a lot of things we want to see out of our young players."
Hernandez has been playing great.  He's hitting over .300, showing great speed on the bases and doing an outstanding job in the infield at second base.  Right now he's on a 12 game hitting streak.  Seven of those games have been multi-hit games for him.    Since June 21st Hernandez leads the Majors with 28 hits and he's had 9 stolen bases in last 10 games.
Why aren't Phillies fans excited about Hernandez?  If he continues to play like he has been playing, he will be an All-Star.
"Well, I think Cesar has done a really good job – there you go," Utley said when asked about how Hernandez has been playing.