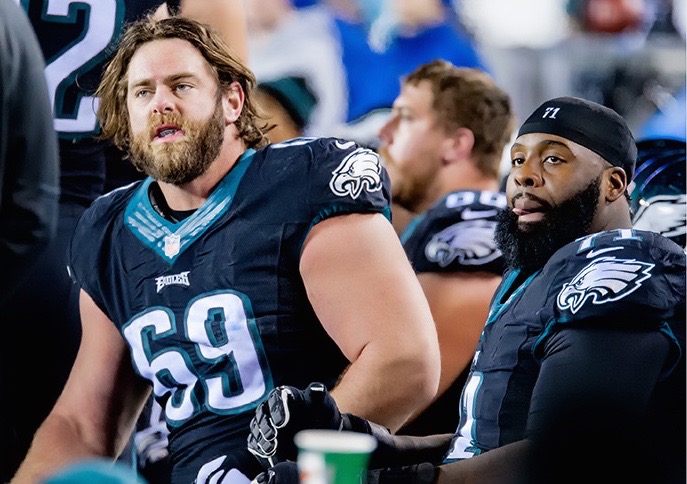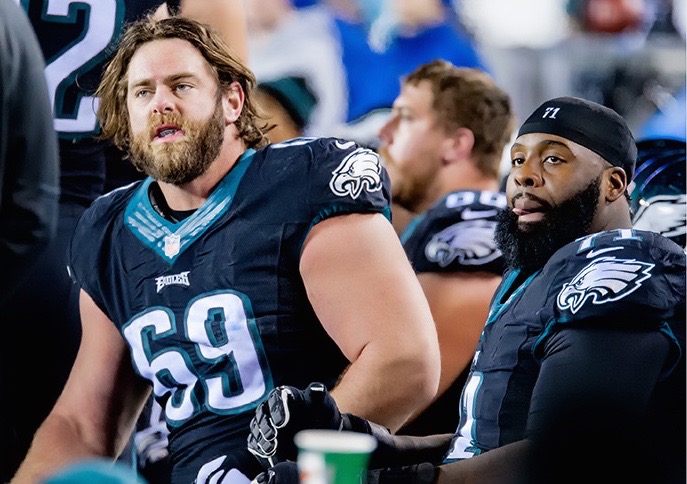 Pro Bowl wide receivers Demaryius Thomas of the Denver Broncos and Dez Bryant of Dallas Cowboys looked their teams in the eye all the way to the final day to sign a long-term deal and were each rewarded with $70 million dollar contracts.  You've got to know your value, bccause that doesn't work for everybody.
I don't know if former Eagles left guard Evan Mathis thought he was irreplaceable, but he was negotiating like he was in a strong position with Chip Kelly and the Birds.  At the time, he was coming off two seasons when he had gone to the Pro Bowl.  In those two seasons, the Birds were one of the best running teams in the NFL and much of the yardage they picked up was behind Mathis and the guy to his left, Pro Bowl left tackle Jason Peters.
Mathis was signed for a couple more years with the team for $5.5 million dollars this year and $6.5 million dollars next year.  That was one of the better guard contracts in the league, but Mathis wanted more and he made his wishes public.  In fact, he went so far as to demand a trade or to be released.
He was sure there would be plenty of takers, once he became available, but you never know something like that until you're in that position.
Unfortunately, Kelly and the Birds front office thought about it, then gave Mathis his wish.  To the surprise of the left guard, Kelly and company released him.   Now he's at home in Arizona staying in shape and trying to get on the roster of another NFL team.
"Exactly what my options are aren't as clear as they will be in a week or two," Mathis said told Adam Beasley of MiamiHerald.com.  Beasley spoke to Mathis because the Dolphins have needs at the guard position and they have expressed interest in signing him.
John Clayton of ESPN.com says the Niners, Dolphins, Chiefs and Colts are all considering making Mathis an offer.