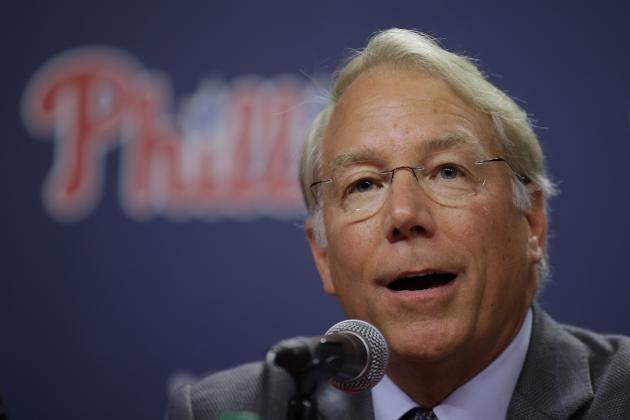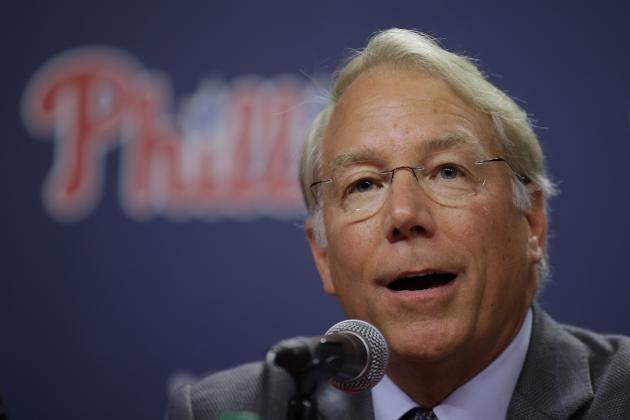 Late on Wednesday night, the Philadelphia Phillies and Texas Rangers agreed on a trade that sent Cole Hamels to Texas in exchange for six players, three of which were top prospects that could eventually emerge as significant contributors for the team's major league club.
It's always impossible to really gauge a baseball prospect's long-term future, and we won't know just how well this trade turned out for the Phillies for a couple of years, however there were some really interesting elements to this trade that give me some hope that there is some legitimate change occurring within the team's front office.
The Phillies got a little creative with this trade in order to maximize their return for Hamels.
In addition to sending Hamels to the Rangers, they also moved talented but erratic reliever Jake Diekman and agreed to take on the salary of injured starting pitched Matt Harrison to help Texas free up some payroll.
Taking on Harrison's salary shows a radical change of thinking for this front office. Phillies management has been notoriously cheap over the years. They've done all they can to avoid the luxury tax, and most infamously balked at the idea of going $9 million over budget in 2009 to keep Cliff Lee in their rotation to team with Roy Halladay and Cole Hamels, instead forcing themselves to give Lee away for a wretched return of Philippe Aumont, Tyson Gilles, and J.C. Ramirez.
In year's past, this ownership group would have laughed at the idea of taking on some dead money like that of Harrison. With John Middleton now emerging as a powerhouse in the front office, the team's penny-pinching ways of prior years may now be behind them.
This year they were open to the idea of adding some payroll, and used it as a tool to help get a larger return from the Rangers. It was a very Sam Hinkie-like move.
With the Phillies agreeing to take Harrison's contract off of the Rangers' hands, and even throw in a sweetener like Diekman (a talented guy who could benefit from a change of scenery) it made it much more possible for the team to get the return that they desired for Hamels.
Maybe the prospects in the Hamels trade work out, and maybe they don't. But for the now, the element of this trade that excites me the most is that there appears to be some sound outside-the-box thinking going on to help improve the team. This trade has the fingerprints of Andy MacPhail and John Middleton all over it.