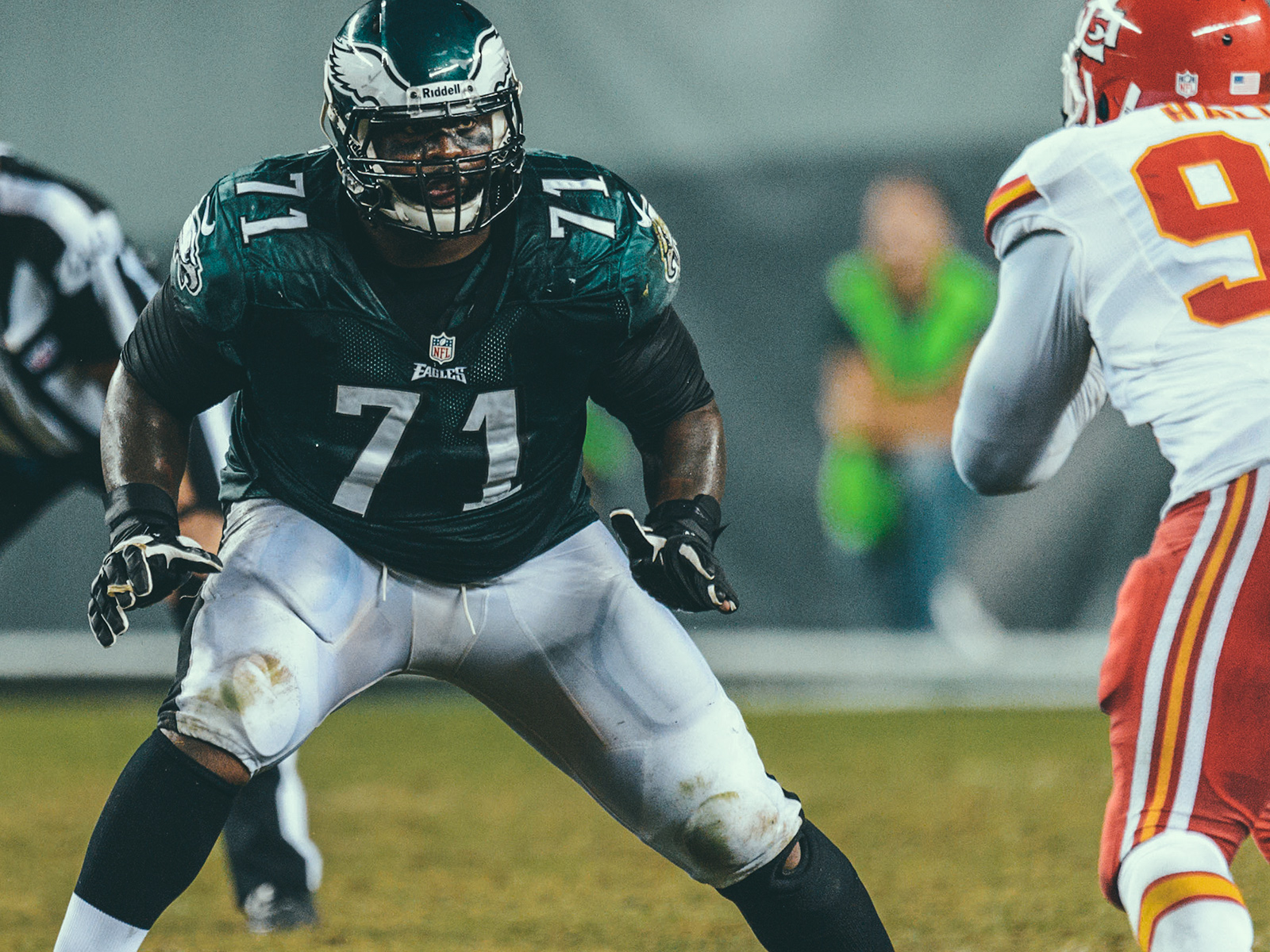 Eagles Pro Bowl left tackle Jason Peters has been impressed with what he has seen from Sam Bradford, so far this training camp.  Peters tells Bob Grotz of DelcoTimes.com that Sam Bradford's passing release reminds him of Aaron Rodgers.
"It's effortless. I mean, it shoots out of his hand like a cannon. The guy has an arm, man. We've just got to keep him clean and good things are going to happen this year … You'd have to compare the release to somebody like Aaron Rodgers' release. The quickness. The decisiveness. That's what I see. I played with him in the Pro Bowl. The quickness of him getting rid of the ball, that's what I see."
Bradford is going to have a lot to live up to, if his teammates continue making this glowing comparisons.
According to Michael Freeman of BleacherReport.com, a number of Eagles players told him Chip Kelly isn't a racist, he's a dictator.  This quote was taken from anonymous Eagles player.
"Chip is not a racist. The notion he is isn't fair. The thing with Chip is he just doesn't see you as a person. He sees you as a commodity. The more players get that, the better off they'll be. Chip's attitude towards players doesn't bother me. I actually like it. I know where I stand with him. You understand that he doesn't want to be challenged so don't f–king challenge him. It's pretty simple. I get it. Some guys don't."
Do you agree with this Eagles player?
They compare Chip to San Francisco's Jim Harbaugh, who burnt the 49ers players out and wasn't open to their feedback.  Is Chip going to burn his players out with his high tempo practices?
In much the same way as Sam Bradford, we won't know how far DeMeco Ryans is in his comeback, until the preseason games start.  Ryans made this clear to Zach Berman of Philly.com
"Any time you're coming back from injury, you have to get in the game to see where you are," Ryans said. "Go to the ground, tackle somebody, stand up, make sure everything is still intact. And mentally, I think that's the last hurdle, going out and getting back in a game."
The Eagles have decisions to make at the right guard position.   So far nobody has stepped up and taken the lead at the starter.  Chip Kelly feels good about having plenty of time to make the decision.
"The great part of our preseason is it is so long that it will give itself a chance to express itself over that time," Eagles coach Chip Kelly said. "You're not making a hasty decision."
Eagles right tackle Lane Johnson told Jeff McLane of Philly.com, he wants to know who is going to playing next to him as soon as possible. 
"I need them right now," Johnson said recently. "Even preseason games, I need to be able to get that bond with them, be on the same level, because it takes two to tango."