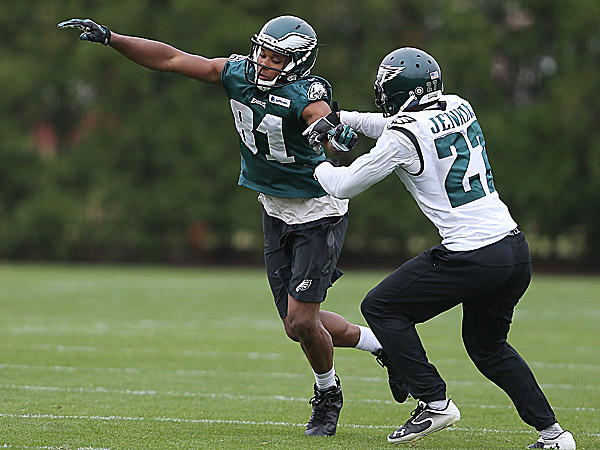 There are some interesting things going on at Eagles practice and messages being sent.  Eagles safety Malcolm Jenkins who is clearly one of the leaders on the squad, brought a chair over to running back DeMarco Murray, during practice.  Murray wasn't practicing today. He was watching in his sweat pants.
Jenkins later said the chair was for all the guys who weren't practicing.  I guess it was a message of sorts. There was a list of guys not practicing today, like Murray, Kiko Alonso, DeMeco Ryans, Zach Ertz and Mychal Kendricks.
DeMeco Ryans is coming back from an Achilles tear.   Zach Ertz seemed to hurt his shoulder yesterday in practice.  Alonso is still coming back from a concussion.  I don't know about Murray and I don't know about Kendricks from an injury standpoint. They may be injured as well.
It seemed that Jenkins was trying to send a message.
Malcolm Jenkins runs into tent, grabs chair and jokingly offers to DeMarco Murray (who's not practicing again). pic.twitter.com/5XGOViq8E0

— Tim McManus (@Tim_McManus) August 13, 2015
Malcolm Jenkins on so many teammates sitting out: when you look over and see them with visors and you're working, have to laugh or get mad

— Ed Kracz (@kracze) August 13, 2015