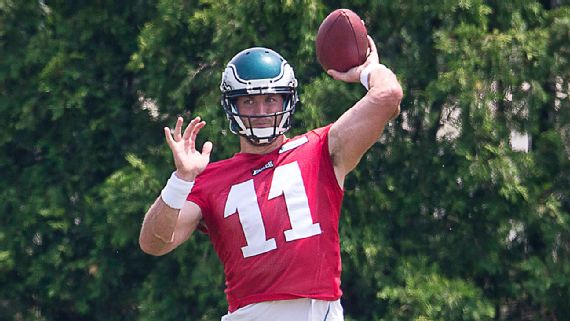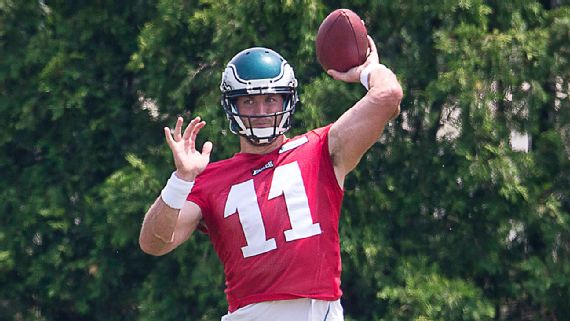 How many times do I need to tell you that Chip Kelly wants to have Tim Tebow on this football team?  He wants to have a quarterback on the roster, who can run with the football.  Kelly's running game was designed to utilize a running quarterback and you're probably going to see Tebow run with the football tonight against the Ravens.
Quite a few times everyday during Eagles practices, Tebow will take off with the football at the end of the read option or after looking for an open receiver.  Kelly and offensive coordinator Pat Shurmur encourage Tebow to utilize his abilities and one of them is running with the football.  It's one of the reasons they signed him.
There was a report a couple of days ago by ESPN that said Kelly is growing in his excited about Tebow's improvement.  Here's a few sentences from that article. 
Philadelphia Eagles coach Chip Kelly continues to be impressed by quarterback Tim Tebow, who will earn a spot on the team if he doesn't make any major errors the rest of the preseason, a team source tells ESPN's Dianna Russini.

The source said Kelly's excitement for Tebow is getting stronger. Kelly is impressed by Tebow's running skill, and although he's not perfect, he's improved throwing the football, making him valuable with the new two-point rule and in short-yardage situations.
Sam Bradford, Mark Sanchez and Matt Barkley are all quarterbacks, who can operate in the pocket.  Tebow is a quarterback, who can operate outside of the pocket.  He can run the read option the way it was designed.  The former Heisman Trophy winner can put pressure on a defense by being a run threat.
We all saw that last Sunday when he pulled the ball down and ran for a touchdown.  That's what Tebow brings to the party.
His throwing has gotten better.  He's been working tirelessly on his fundamentals.  The left-handed quarterback must start recognizing when he must throw the ball away.  He needs to give up plays quicker rather than hold onto the ball and take a huge sack, still he has come a long way.  I think Kelly is looking for improvement in that area, which is very important for NFL quarterbacks.  I think Tebow is getting a better feel for making those decisions each time he plays.
The former Florida Gator needs to simply take care of the football and he will be a member of the Eagles this season.
I say that and feel badly for Matt Barkley who has had a great camp and shown everybody that he is a good NFL quarterback.  I think Barkley has improved so much that he is better than some of the 32 starting NFL quarterbacks.  His arm has gotten stronger and he was amazingly accurate last week against the Indianapolis Colts.  Barkley has become very good at analyzing the defense, processing his options, making a decision and getting rid of the football.
If he continues to play so well, the Eagles are going to end up getting a draft pick for him in a trade.