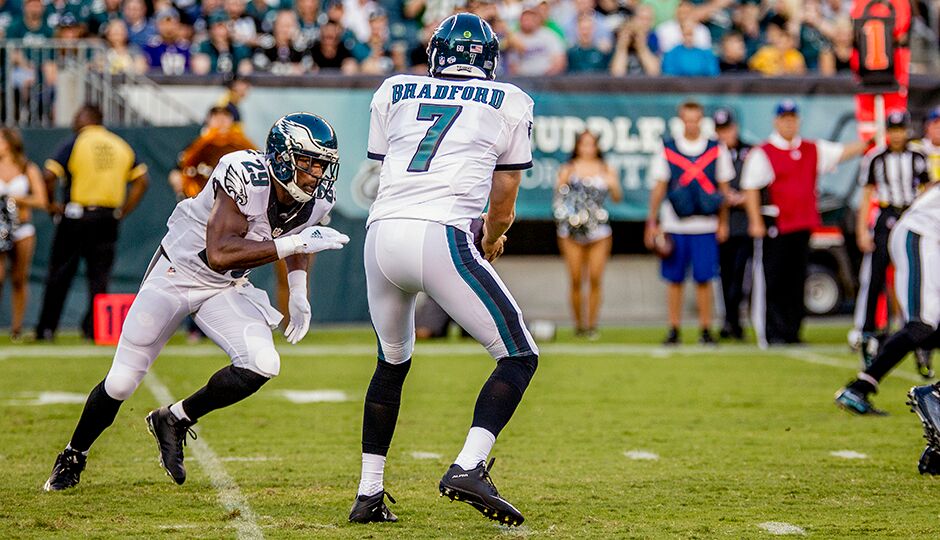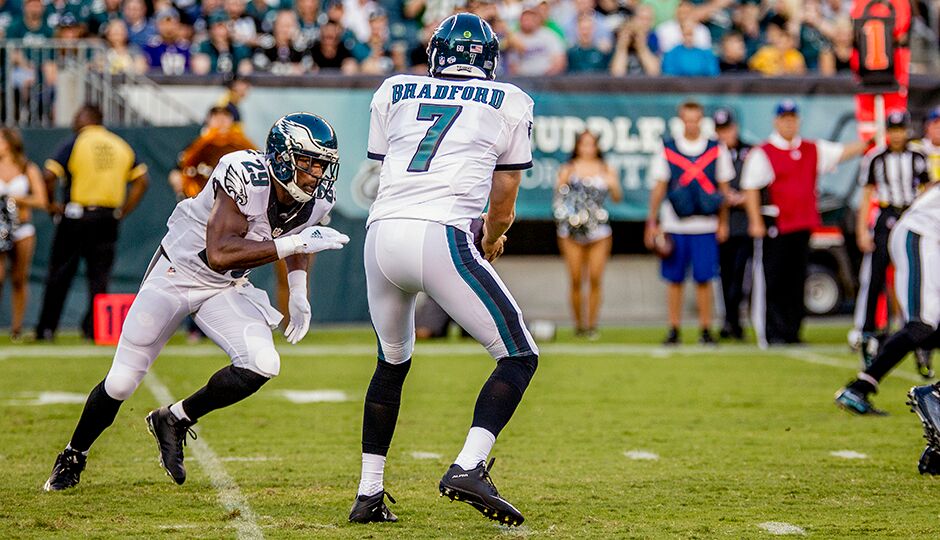 The NFL needs to clarify this quarterback option situation. They must decide whether they're going to lean toward protecting the quarterback by making it illegal to hit them after they should know they don't have the football.  They definitely can't allow defenders to hit them in a place which will cause injury.
On the other hand they can decide to lean toward making sure the quarterbacks don't get an advantage by making it legal to hit them just like they're a running back, if there's any chance they could still have the football.
If they decide to protect the quarterback, then the hit by Terrell Suggs on Saturday night won't be tolerated and eventually a player continuing to do it will be suspended.  If they decide to not protect the quarterback, then everybody needs to shut up and tell Suggs good job.
It's not clear right now which way the NFL is going on this, when you have Eagles head coach Chip Kelly saying one thing and Dean Blandino, the head of officials saying another.
"He's considered a runner until he either clearly doesn't have the football or he reestablishes himself as a passer," Blandino said siding with Suggs. "So it's not a foul by rule."
"It was just a handoff," Kelly said Monday. "Sam wasn't going anywhere. I mean if you watched him, he handed the ball off."
"Not every shotgun run is a zone-read play," Kelly went on to day. "We didn't run any zone-reads. We had this conversation last year, we don't run as much zone-read as everybody thinks we do. We're blocking the back side. [Bradford's] not reading anything, he's just handing the ball off."
"I thought the interpretation on the field (a roughing the passer penalty) was fair", Kelly said.
"He said it was a read-option play. It wasn't a read-option play," Kelly said. "We know the rules. If our quarterback hands the ball off and isn't going anywhere, you shouldn't be able to hit him."
You can see here that Kelly has one understanding of the rule and Blandino, the head of NFL officials, has another.
This caught the attention of Seattle Seahawks coach Pete Carroll because he's got a quarterback, Russell Wilson, who loves to handoff some times and at other times he fakes the handoff and keeps the football.  If you could hit him every time he hands the ball off, it's going to make Wilson much more vulnerable to getting hurt, so Carroll had to say something about it.
"I have seen a couple of them and I really thought they were worthy of being noted as penalty plays," Carroll said about hits on the quarterback after he hands the ball off. "Obviously we're really tuned into that. "We're counting on the league to do a really good job of doing that well so we take care of the QBs. You can force this thing about they're a runner. When they don't have the ball in their hands and the ball is already handed off and gone, guys need to make good decisions, hopefully. So we'll be very much part of that discussion if things continue like it's going, because it's not right."
"I'm sure that's not the last time that's going to happen; we just have to figure out a way to protect the quarterback," Sam Bradford said yesterday. "I think we've got to find a way ourselves to keep ourselves protected, whether that's backing up out of the mesh [the handoff/keep area], finding a different way to disconnect after that – I'm not sure how we do that, but we gotta make sure we're not taking those hits."
It will be very interesting to see how this works out.