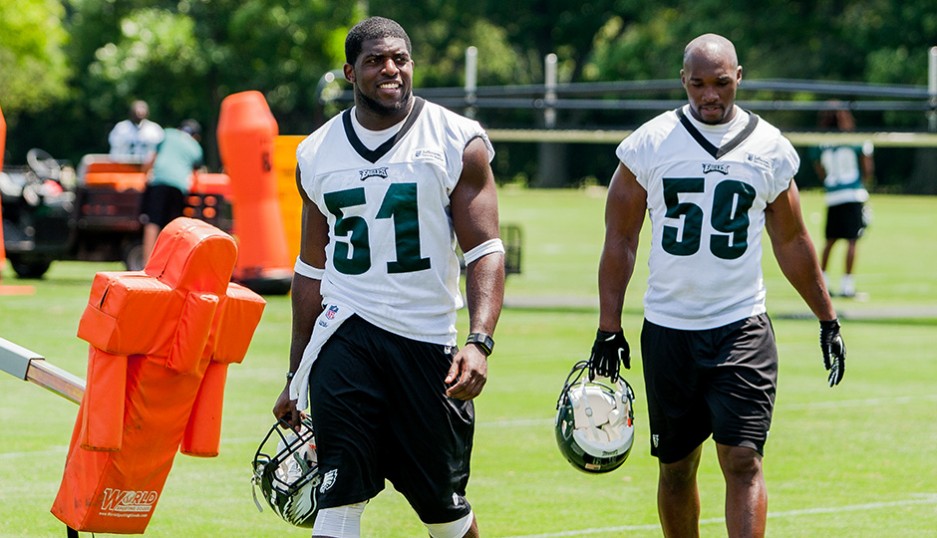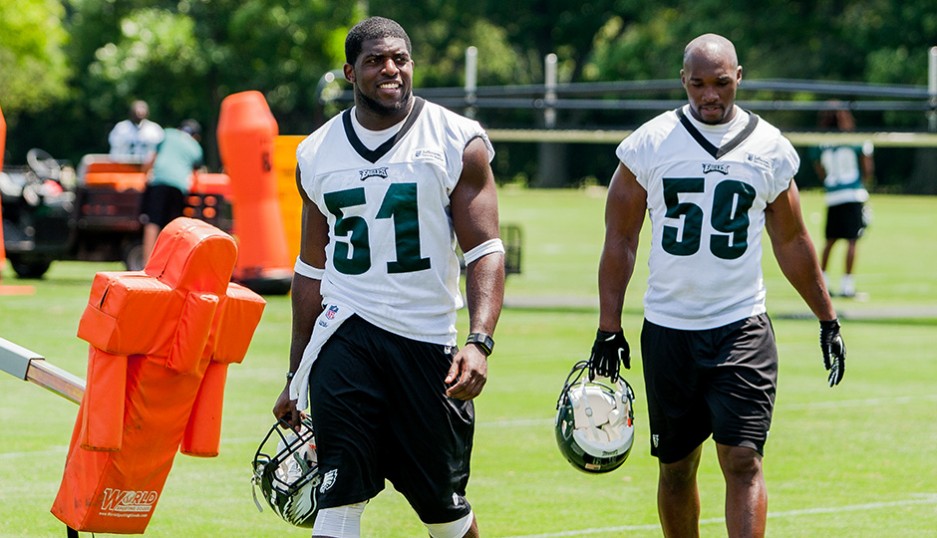 According to a number of reports, the Eagles have released backup inside linebacker Emmanuel Acho.  The veteran linebacker played quite a bit in the first two games because of injuries to the probable starters Mychal Kendricks, Kiko Alonso and DeMeco Ryans.
Unfortunately for him, he injured his thumb earlier in the week and had to have surgery on it.  He was battling with Najee Goode for a spot on the roster.  There's a chance they will keep five inside linebackers because linebackers are usually part of the backbone of good special teams units.
I wouldn't be surprised if Acho is picked up before the regular season begins.
Acho has been waived/injured after thumb surgery, according to a league source

— Zach Berman (@ZBerm) August 27, 2015
Reporters got wind of the release when they saw Acho's locker was emptied out when the media went into the locker room after practice.
Emmanuel Acho's locker has been emptied out.

— Zach Berman (@ZBerm) August 27, 2015