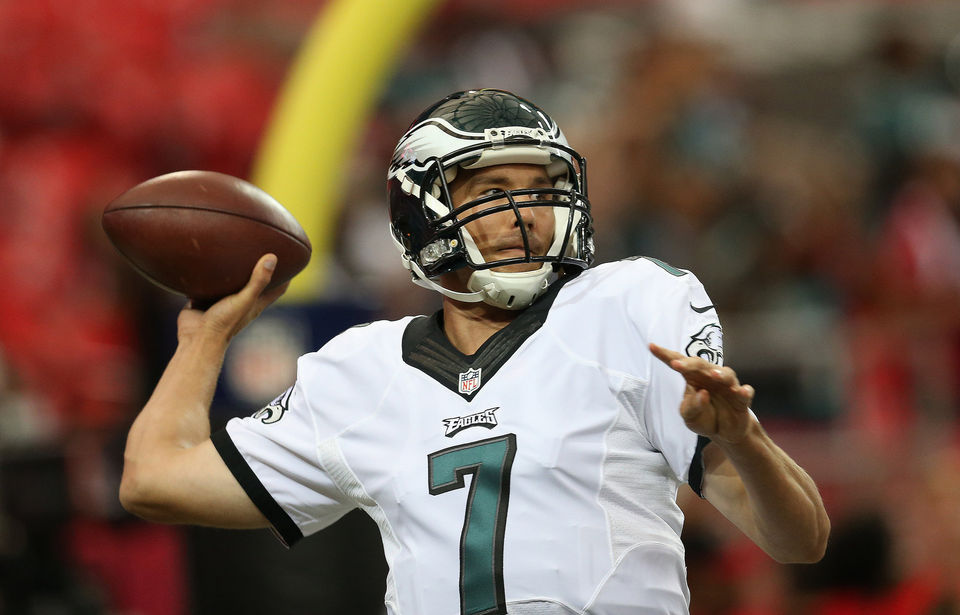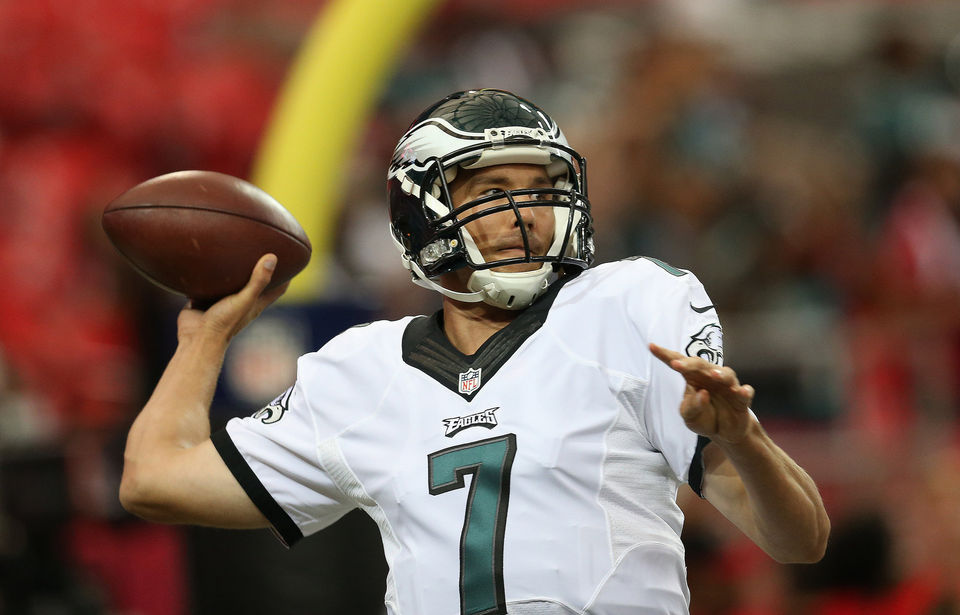 Silver Linings
Walter Thurmond: Thurmond enjoyed a solid debut, carrying over the playmaking ability he showed throughout the preseason. He came up with the game-changing interception that helped get the Birds back in the game, and made a couple of nice plays against the run. The Eagles have been searching for years for an answer at the safety position, and while its too early to tell if Thurmond could be that guy, he certainly made a good first impression.
Fletcher Cox: Cox was the lone defensive lineman that I thought really showed up and played a good game against the Atlanta front. He picked up a sack, and could have had a second and forced fumble that would have been an Eagles' turnover if not for a questionable illegal contact call on Kiko Alonso. Cox appears to be on his way to another stellar season.
Concerns
The Offensive Line: The offensive line was one of my prime areas of concern throughout the off-season. For the second straight year, the Eagles chose not to bring in any significant talent to boost their depth at the position. In fact, they only subtracted by removing Todd Herremans and Evan Mathis from the equation. Allan Barbre and Andrew Gardner did not play well on Monday night. They couldn't generate a push to create running lanes for the Eagles' running backs, and even All-Pro Jason Peters struggled. Most concerning of all was how they failed to hold up in pass protection, allowing Sam Bradford to take a ton of hits.
Wide Receivers: Jordan Matthews turned in a strong effort, but the rest of this group didn't show up. First-round pick Nelson Agholor was invisible. Josh Huff, Riley Cooper, and Miles Austin also didn't do much. Too early to hit the panic button regarding this group, but the fact that Agholor and the other veterans weren't factors in the opening game was a little worrisome.
The Passing Offense: The Eagles rarely took any shots down the field, and seemed content to dink and dunk their way down the field. While they were able to move the ball this way, that's not a formula that will produce long-term success. The struggles of the offensive line played into this approach, but the Eagles are going to need to find ways to stretch the field and loosen up the defense moving forward.
Billy Davis: Its no surprise that Davis made this list, as there have been questions all along about whether or not he's the right the guy to get the most out of this defense. And sure enough, the early returns have not been good.
The Nickel Package: Malcolm Jenkins played nickel in the opener, and actually played it very well. However, the problem long-term is going to be Chris Maragos replacing Jenkins at safety. Monday night was the first time that the Eagles gave the league a look at that approach, and now that they've revealed it, its only a matter of time before defenses start scheming to test Maragos. I say again, wouldn't it have been easier to just keep Brandon Boykin, Chip?
Byron Maxwell: Maxwell was absolutely dreadful in his Eagles' debut. On his 11 targets, he allowed 10 completions, over 100 yards, and a touchdown. Not exactly what one would expect from a corner with a $63 million price tag. Even more troubling was attitude after the game, where he laughed when approached about the yardage and score he gave up to Julio Jones. I'm not usually one to make a big deal about players smiling on the sidelines during a loss or anything similar, but Maxwell's reaction to his night really rubbed me the wrong way. Compare Maxwell's attitude to that of Jordan Matthews at the end of the game. When Matthews let that ball bounce off of his hands and turn into an interception, he looked completely crushed and on the verge of tears on the sidelines. Again, too early to really panic here, but there are already inevitable comparisons to Nnamdi Asomugha here.