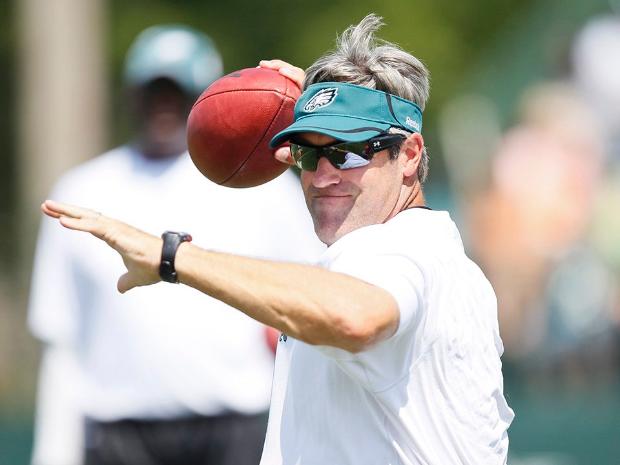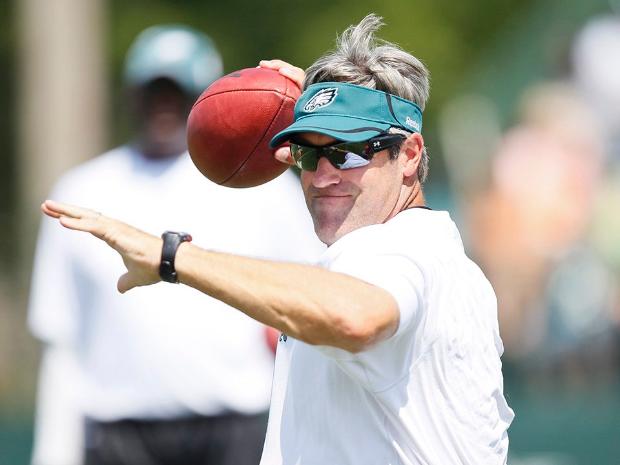 For better or worse, the Eagles have a head coach.
The Birds will hire Kansas City offensive coordinator Doug Pederson as soon as he is available to be hired when his season comes to an end.
I just don't see what he really brings to the table. He's been forever billed as a smart guy, and someone who understands the game considerably well, but I just don't see that translating on the field out in Kansas City.
Pederson doesn't call plays. Just two years ago, Pederson's offensive crew couldn't manage a single touchdown pass to a wide receiver. And now, for no other apparent reason other than Andy Reid's recommendation, he finds himself in a position to be the next head coach of the Eagles.
Who knows, maybe Pederson will surprise everyone and turn out to be a decent head coach. Maybe we all have bad memories of him as a player tainting our opinions, but again there's certainly not much behind his name other than the vote of confidence from Reid.
This was a hire that fits right into Jeffrey Lurie's comfort zone, as he continues to search for some way to recreate the success the team had in the Andy Reid era.
Now the focus will shift to how Pederson will shape the team's staff, most notably the defensive coordinator position, which will be a key area for the team with the possibility of returning to a 4-3.