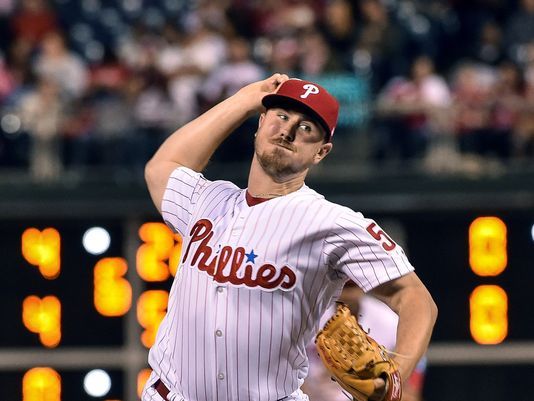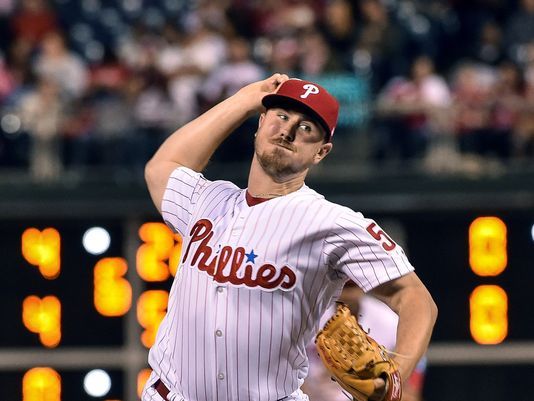 The Philadelphia Phillies had their three-game winning streak snapped on Thursday afternoon, falling to the Dodgers 5-4. Their record drops to 61-92.
On The Mound
Mark Leiter turned in a solid start, lasting six innings and giving up three runs (only one earned) on five hits and a walk.
Ricardo Pinto took over in the seventh, and blew the lead and took the loss, giving up two runs and picking up only one out.
Hoby Milner came on and picked up the last two outs of the seventh.
Victor Arano pitched a scoreless eighth, striking out two.
Edubray Ramos came in and got the team through the ninth inning.
At The Plate
The offense put up four runs on seven hits.
Cesar Hernandez had a three-hit game at the top of the order, going 3-4 with a double and a walk.
Freddy Galvis went 2-5 with a couple singles.
Nick Williams drove in two of the team's runs with a two-run homer.
Rhys Hoskins knocked in the other two runs with a double.
Aaron Altherr took an 0-3 with a walk.
Odubel Herrera went 0-4.
Jorge Alfaro took an 0-4.
J.P. Crawford worked three walks at the bottom of the order.
Final Thoughts
The Phillies played a strong series against one of the top teams in baseball, nearly pulling off a four-game sweep of the playoff-bound Dodgers.
One thing to note about J.P. Crawford is that he's done a good job getting on base through working walks. Crawford has worked 10 walks 47 plate appearances, and he's had two games where he's managed three.