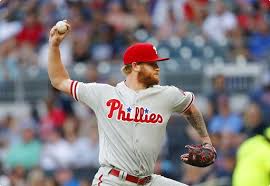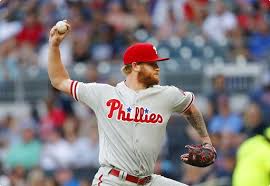 The Philadelphia Phillies lost their second straight game on Friday night, falling to the Braves 7-2. Their record drops to 61-93.
On The Mound
Ben Lively started, and lasted just five innings, giving up six runs on eight hits and two walks.
Zac Curtis pitched a scoreless seventh.
Yacksel Rios mopped up in the eighth.
At The Plate
The offense put up two runs on six hits.
Cesar Hernandez went 1-2 with a double and three walks at the top of the order.
Freddy Galvis went 1-4 with a single.
Nick Williams went 2-3 with a couple of singles and drove in both of the team's runs.
Rhys Hoskins took an 0-4, leaving five on base.
Aaron Altherr went 0-3 with a walk.
Odubel Herrera took an 0-4.
Jorge Alfaro went 1-4 with a double.
J.P. Crawford went 0-3 with a walk.
Final Thoughts
Just two wins away from avoiding a 100-loss season, the Phils came out flat in the first game of the series with the Braves. Atlanta is one of the few teams that the Phillies have owned this year, so one would think that this could be the series where they get to that 63-win mark.