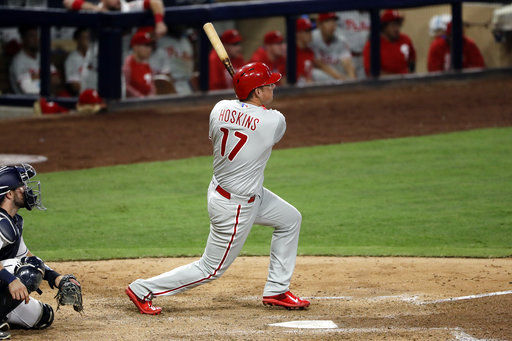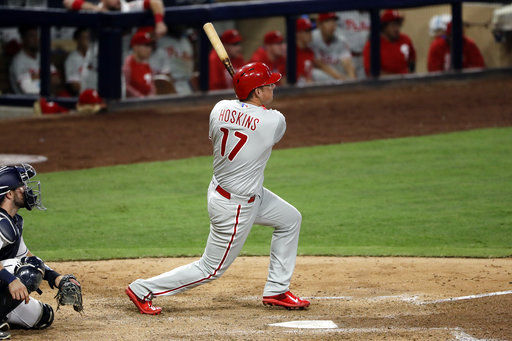 The Philadelphia Phillies lost their third straight game on Saturday night, falling to the Braves 4-2. Their record drops to 61-94.
On The Mound
Henderson Alvarez got the start, and pitched five scoreless innings, giving up five hits and three walks.
Kevin Siegrist gave up a run in the sixth.
Adam Morgan pitched a scoreless seventh.
Luis Garcia blew the game in the eighth inning, allowing three runs to score.
Hoby Milner came out to record the final out of the frame in relief of Garcia.
At The Plate
The offense generated just two runs on eight hits.
Odubel Herrera hit out of the leadoff spot, and went 0-4.
Freddy Galvis went 1-4 with a single.
Nick William went 1-4 with a single.
Rhys Hoskins doubled home one of the team's only runs.
Aaron Altherr took an 0-4 with three strikeouts.
J.P. Crawford went 1-3 with a single and a walk.
Cameron Rupp got a start at catcher, and went 1-3 with a single.
Tommy Joseph had a pinch-hit single.
Final Thoughts
The Phillies blew a winnable game tonight.
The offense just wasn't able to add to their early lead, and the young bullpen was unable to protect a one-run lead late in the game.