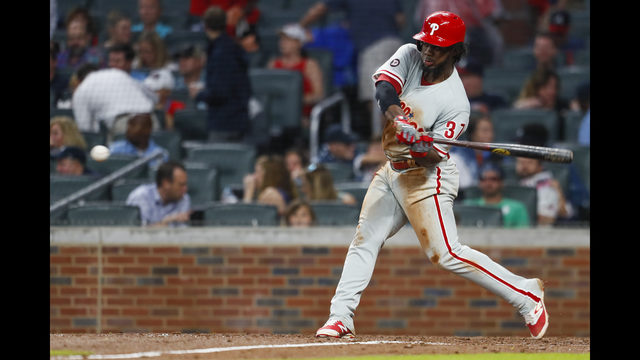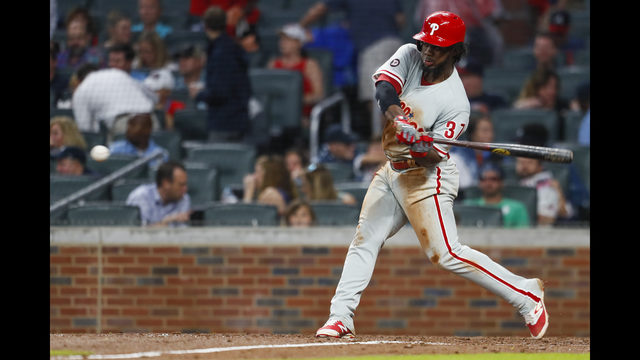 The Philadelphia Phillies lost the second game of their series with the Mets on Saturday night, falling 7-4. Their record drops to 65-96.
On The Mound
Henderson Alvarez started, and gave up three runs on five hits and six (!) walks over just 4.2 innings of work.
Zac Curtis came on to work the next 1.2 frames, and gave up a run on two hits and a walk.
Hoby Milner worked two thirds of a scoreless inning.
Victor Arano pitched a scoreless frame.
Hector Neris pitched a scoreless inning.
Edubray Ramos pitched a clean 10th.
Adam Morgan imploded in the 11th, giving up three runs before Yacksel Rios came on to finish the inning.
At The Plate
The offense managed four runs on seven hits.
Cesar Hernandez went 1-4 with a single, a walk, and an RBI.
J.P. Crawford singled and worked a walk in four at-bats out of the two-hole.
Aaron Altherr went 1-4 with an RBI single.
Rhys Hoskins went 1-5 with an RBI-single.
Nick Williams singled and struck out three times in five at-bats.
Odubel Herrera took an 0-4.
Maikel Franco went 1-5 with a solo shot.
Jorge Alfaro went 1-2 with a double.
Cameron Rupp replaced Alfaro, and went 0-3.
Final Thoughts
Rhys Hoskins' struggles to close out the year are concerning.
Hoskins has hit just .227 in September, and hasn't homered in over two weeks. This isn't something to overly panic about, no one is saying he's Dom Brown 2.0, but the slump is a little concerning.