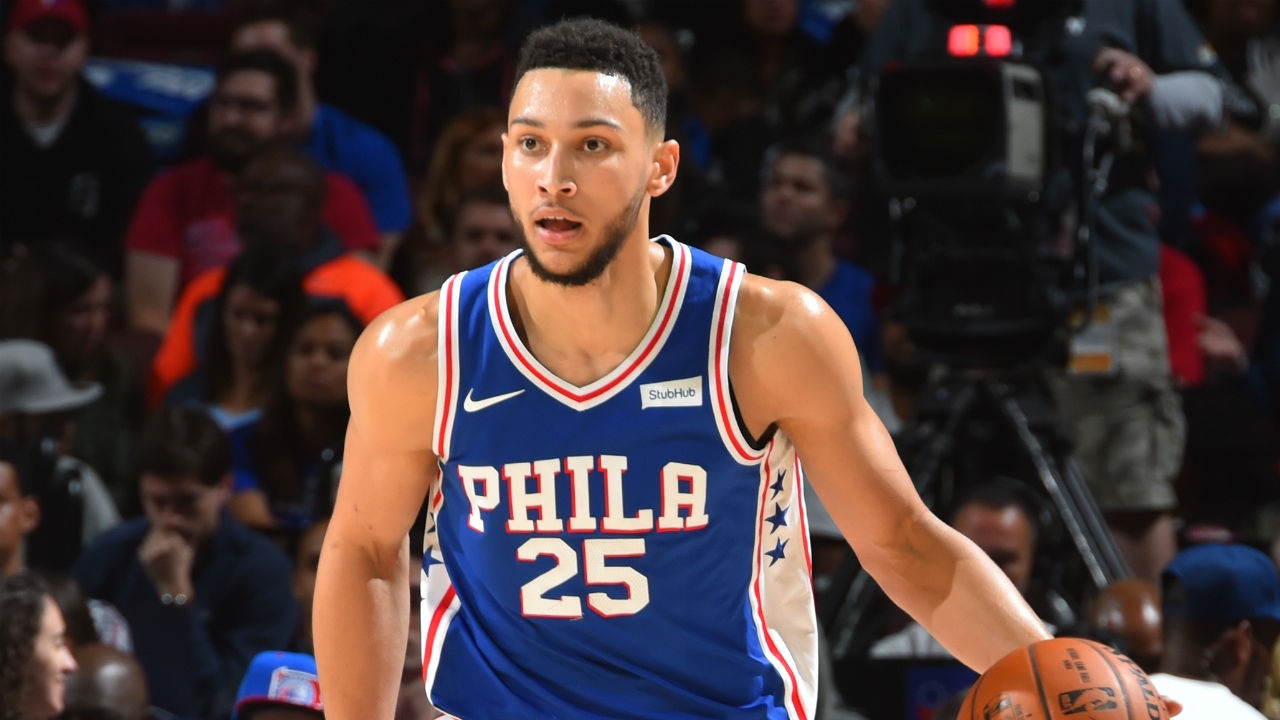 Over the last week, the Philadelphia 76ers went 3-0, improving to 5-4 on the season. Here's some quick thoughts about the team's last week of games.
Positives
Let's start with the Houston game. What an impressive win on the road. The Sixers rose up to the challenge of getting revenge on the Rockets for their heartbreaking loss in Philadelphia the previous week, and upset Houston in their own building.
Ben Simmons came down with his second triple-double of the season against the Pacers, and was an assist away from a third against the Hawks.
Ben is averaging 18 points per game, 9.8 boards, and over 8 assists so far. He hasn't had less than seven rebounds or five assists in any game this season.
Joel Embiid was a little more selective with his shot attempts over the last week. He cut down on his three pointers, taking five over the last three games after taking seven long-range shots against the Mavericks.
Embiid chipped in five or more assists in each of the last three games as well.
Robert Covington was on fire from beyond against Atlanta and Indiana, hitting a combined 11 threes in those two games.
No Sixer was hotter than J.J. Redick in his performance against the Pacers. Redick shot 8-12 from beyond, going off for 31 in what was easily his best game as a Sixer so far.
TLC is starting to find his groove a bit. He's drilled at least two three's off of the bench in each of the last four games.
Richaun Holmes made his season-debut in the second half of the Pacers game, and immediately made positive contributions, collecting six points and five rebounds in a 10-minute run.
Negatives
The Sixers got off to fast starts against both the Hawks and Pacers, but in both games suffered lulls after the first quarter.
Atlanta and Indiana took over in the second and third quarter, erased the Sixer leads, and held leads in the fourth quarter.
The Sixers, to their credit, were able to fight back and pull out wins, but they've got to learn to keep their feet on the gas pedal and not give bad teams life.