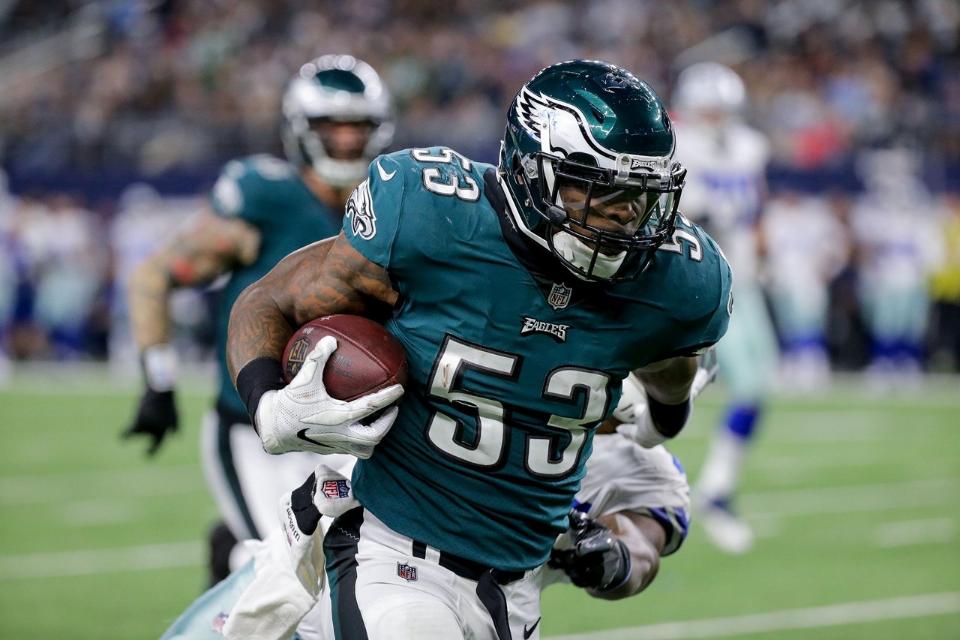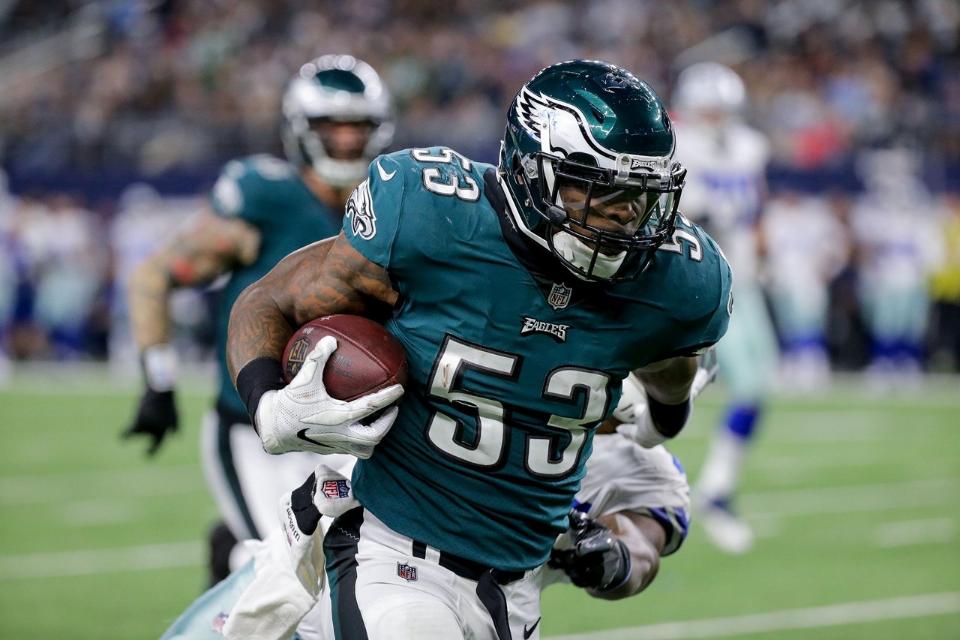 Yesterday Eagles linebacker Nigel Bradham signed a five-year $40 million dollar deal with the Birds.  I think this was a great move by the Birds because I thought Bradham was surely headed elsewhere.  He said two other teams had shown a serious desire to acquire his services.   and he emphasized his trust in team GM Howie Roseman being the key to getting the deal done.
Yesterday the Eagles also announced the signing of five-time Pro Bowl defensive tackle Haloti Ngata.  Ngata started his NFL career as a number one draft pick of the Baltimore Ravens and he was a dominating force in front of Hall of Fame middle linebacker Ray Lewis.  The dominating defensive tackle helped the Ravens win a Super Bowl title.
The last few years Ngata has been a Detroit Lion, but last year he only played five games because of an elbow injury.   He will take the place of Beau Allen, who will be leaving Philadelphia and headed south to Tampa Bay to play for the Buccaneers.  This is an upgrade for the Birds because Ngata is an unmovable object in the middle of the line against the run.  I think they will try to keep starting defensive tackle Tim Jernigan fresh by having him sharing time with Ngata, so that he's more productive down the stretch of the season.
Earlier in the week, the Eagles announced the release of veteran tight end Brent Celek.  He played 11 years for the Birds and he has been one of the most productive tight ends in the history of the team, but in the last few years his role has been more blocking than catching the football.  Celek hasn't missed a beat despite seeing his role become more and more reduced each year.  His attitude is one of the reasons that they're Super Bowl Champions. Celek will be visiting the Detroit Lions in the near future.
The Eagles also signed former Denver Broncos linebacker Corey Nelson to a contract.  Nelson says he signed with the Birds because he wants to get on the field more, but I don't know that he's going to be able to play any more here than he played in Denver.   From what I hear, he's a good young linebacker, who is good on Special Teams and he plays his best versus the passing game.
One of the biggest challenges for the Eagles will be finding a replacement for slot corner, Patrick Robinson, who signed a four-year deal with the New Orleans Saints.  Robinson was one of the Eagles most valuable defensive players because of his versatility.  He did a great job as the slot corner, which has become one of the most important positions on NFL defenses.  The slot corner needs to be a smart football player, who is very quick, yet physical enough to be a good open field tackler and run defender. Most of the time, quickness and tackling toughness don't go together.  Robinson proved to be a defensive back with all of those skills.
The Eagles have abundance of young talented cornerbacks, but there's no guarantee that any of them will be as good of a slot corner as Robinson.  I see some of the qualities in some of them, but the Birds will find out who belongs in the position by letting them play.  I see all of the necessary skills in Sidney Jones, but he's going to need to spend some time in the weight room to get bigger and stronger.  He's got the quickness, speed and football instincts to do the job.
There have been a number of reports that Eagles defensive end Vinny Curry is working with the Birds on restructuring his contract, so he can remain with the I don't think the Eagles can afford to keep Vinny Curry on the roster at his current salary.  He would have to take a big pay cut.
EAGLES FREE AGENTS –
Nigel Bradham – LB – (staying) – 28 Years Old – 5 Years – $40 Million – Team friendly contract
Trey Burton – TE – (Chicago) – 4 – Years $32 Million
Patrick Robinson – CB – (New Orleans) – 4-yr ($20) $10 Million Guaranteed
Beau Allen – DT – (Tampa Bay)
Darren Sproles – RB/PR –
Corey Graham – S
LeGarrette Blount – RB – visiting the Lions on today
Kenjon Barner – RB/PR
Najee Goode – LB
Caleb Sturgis – K
Dannell Ellerbe – MLB
Will Beatty
Bryan Braman – LB
Jaylen Watkins – S/CB
EAGLES FREE AGENT SIGNINGS
Michael Bennett – DE
Daryl Worley – CB/S
Haloti Ngata – DT – signed to a one-year deal.
Corey Nelson – LB –
PEOPLE TO KEEP AN EYE ON:
Brent Celek – TE – released
Vinny Curry – DE
Mychal Kendricks – LB – The signing of Nigel Bradham might mean the departure of Kendricks, who has made it clear that he wants to be a starter.  The fact of the matter is that he is good enough to be a starter in this league, but the return of Jordan Hicks could mean a major reduction in snaps.
Jeremy Maclin – WR