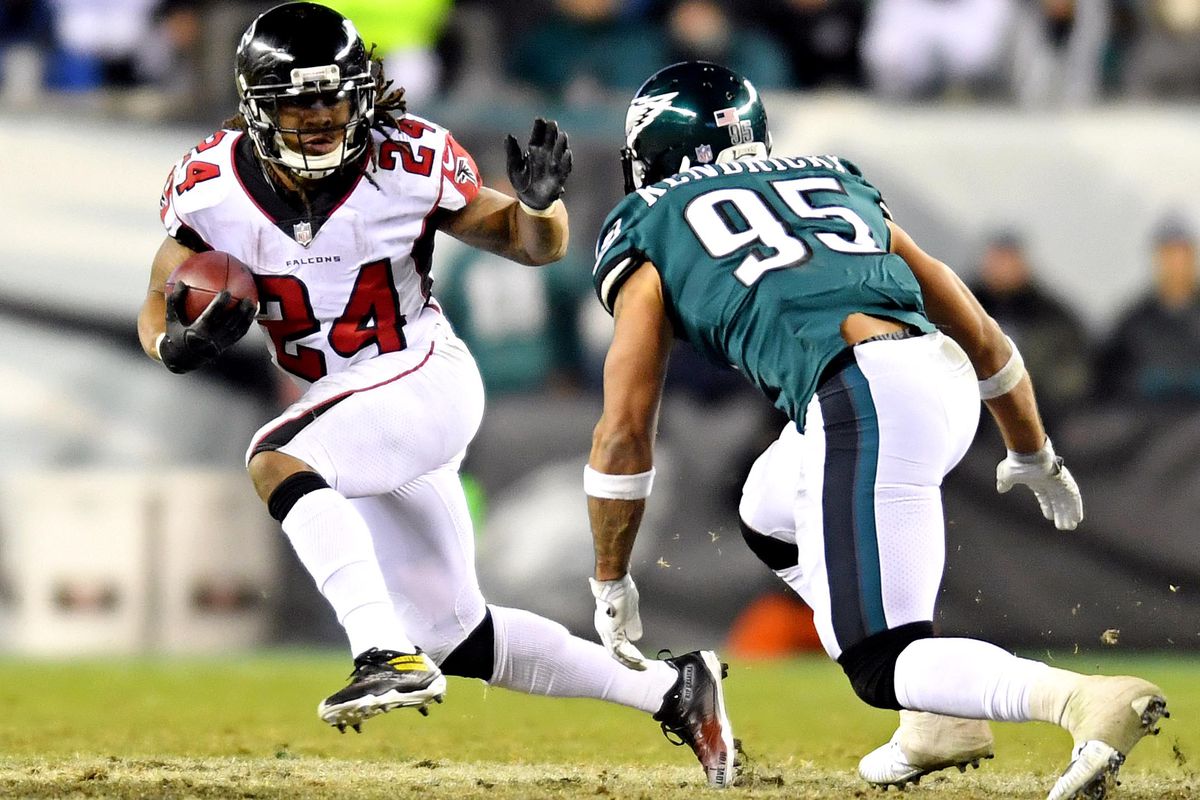 It wasn't a shock yesterday, but the Eagles released former second round draft pick and six-year linebacker Mychal Kendricks.  One of the keys to why this move was made is the fact that the Eagles saved $4.4 million dollars from releasing the linebacker.  I think that money might be used to extend the contract of Birds defensive end Brandon Graham.  I don't have evidence of that, but I would not be surprised if they use the money to extend his deal.
Rumors had been surfacing for months about the possible trading of Kendricks, who played an integral role in the Birds winning the Super Bowl earlier this year.  He's got great speed, quickness and athletic ability, which makes him a great blitzer and playmaker.
I stood and listened to Kendricks go on rants at his locker prior to the 2017 season and early in the schedule.  I discouraged him from blowing up at the Birds coaches because he wasn't playing.  I understood his frustration, but I also understood that he wasn't playing his best football.  Kendricks is an outstanding athlete and he has the capabilities of playing great football.  Unfortunately, sometimes his frustration causes him to get distracted and lose his focus, which hurts his game.
The Eagles entered the 2017 season with talented Jordan Hicks starting at middle linebacker, smart and aggressive Nigel Bradham starting at one outside linebacker spot and Kendricks starting at the other.  Unfortunately for Kendricks, he was the team's third linebacker behind Hicks and Bradham.  The NFL is now a passing league.  Offenses utilized three wide receivers most of the time, so the nickel back or slot corner is on the field more than the third linebacker and therefore, now considered a starter.
Early in the 2017 season, Kendricks was on the bench 70% of the time, despite being one of the Eagles top three linebackers.  Hicks and Bradham were getting most of the snaps and the defense was playing well and the team was winning.
The door opened for the talented linebacker, when Hicks ruptured his Achilles tendon early in the 2017 season.  The former second round draft pick stepped in and didn't miss a beat.  He played with the speed and aggressiveness that caused him to be drafted in the second round.  He did a great job versus the run and the pass, while also doing a great job of blitzing.
Kendricks played consistently through the Eagles run for the title.  It will help him get picked up quickly.  Don't be surprised when Kendricks gets signed and winds up starting and contributing to one of the NFL's top defenses.
In what could become a troubling situation for the Eagles at the linebacker position, backup linebacker Paul Worrilow tore his ACL yesterday and therefore the Eagles lost two linebackers off their roster yesterday.  Now their starting linebackers will be Hicks, Bradham and Corey