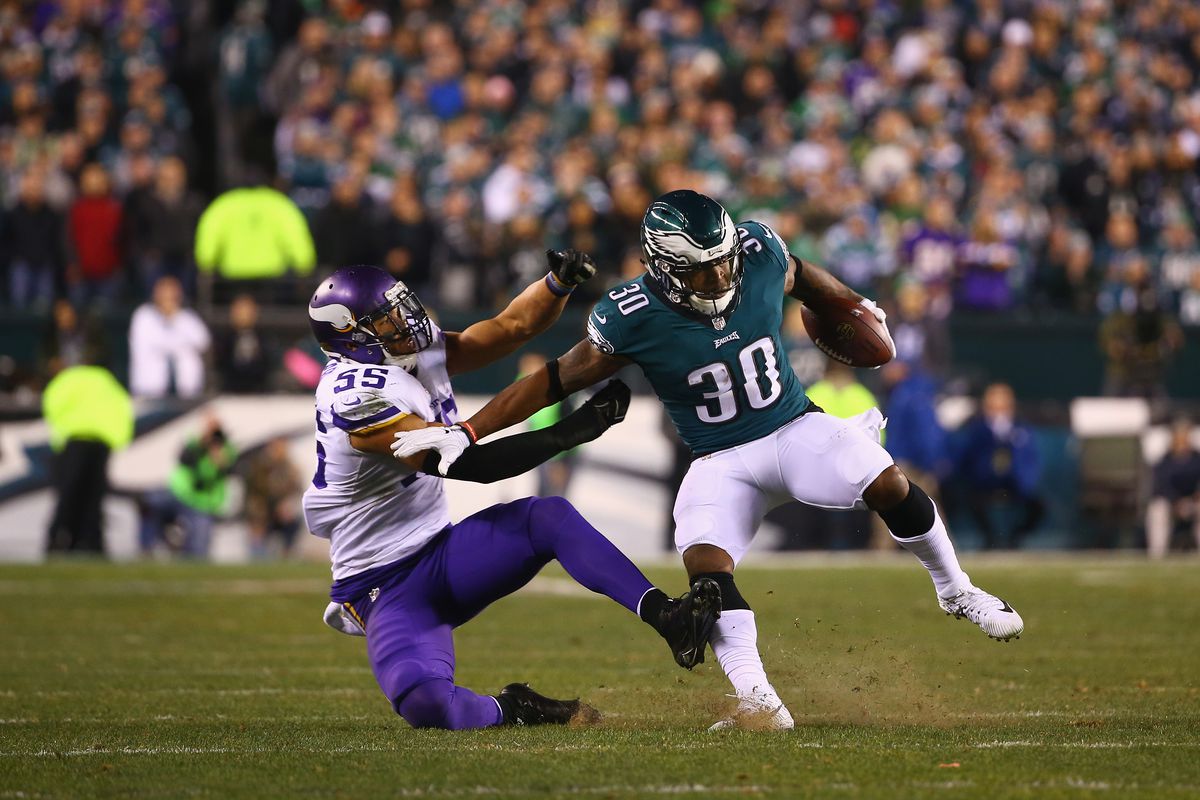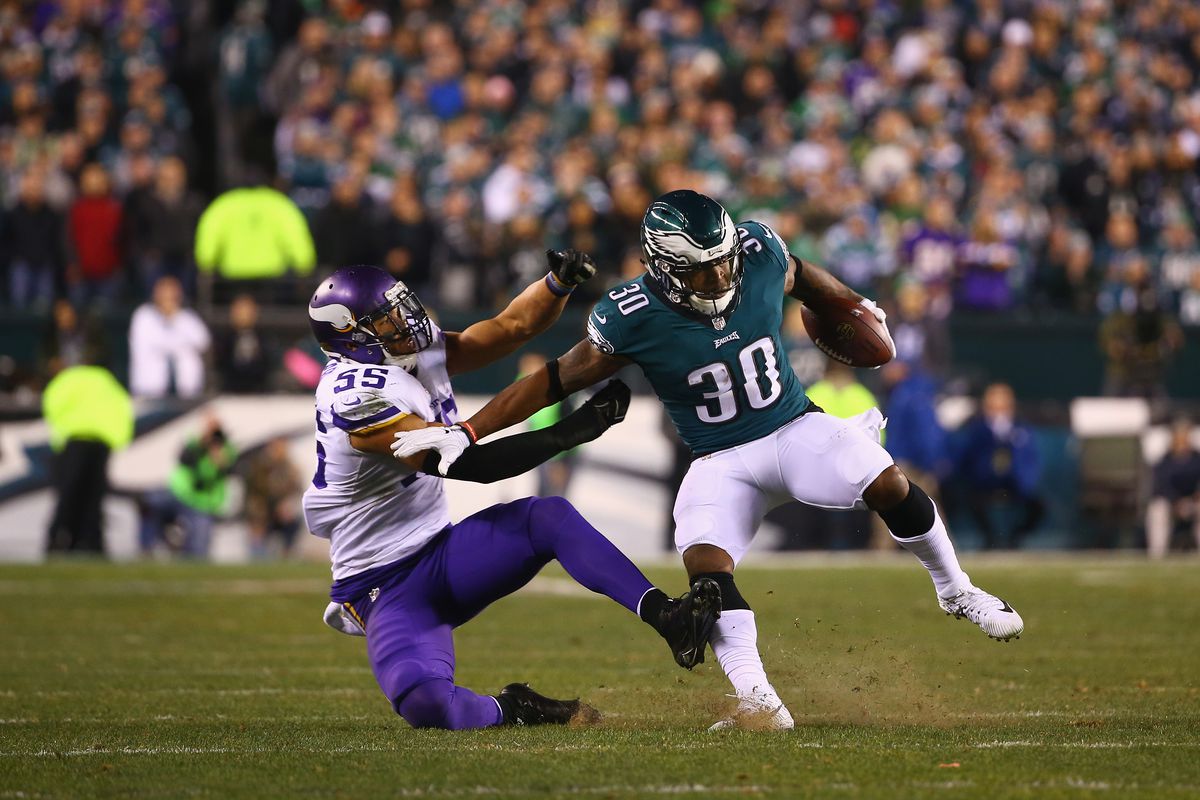 The Eagles are just two days away from their battle with the New York Giants in front of the nation.  Both teams are coming off painful losses, so each squad will be desperate to secure the W.  The Birds had their final practice today and here's the injury report.
Running back Corey Clement practiced today, despite nursing a quadricep injury.  He was able to go through the full practice, which is great news because it looks like Clement will be able to play on Thursday night.  The Eagles are in desperate need of help at the running back position because they lost their number one ball carrier, Jay Ajayi, for the season because of a ACL tear.
Eagles defensive end Derek Barnett, who was sidelined for the Vikings game because of a shoulder injury, practiced today and is expected to play against the Giants. Barnett is in his second year and registered 2.5 sacks in the season's first four games. Of course, we all remember his big sack of Colts quarterback Andrew Luck to win the game versus Indianapolis.  Hopefully he will help the Birds' pass rush, which struggled against the Vikings.
"…so you got Graham, Ngata and Proles — key players that didn't practice today."
Cornerback Sidney Jones hurt his ankle on Sunday, but he was able to practice today and should be ready to go on Thursday.  That's also great news and we can expect all those players to play on Thursday night.
Now for the bad news.  Veteran running back Darren Sproles continues to be sidelined with a hamstring injury.  He hasn't practiced and things don't look good for him to play on Thursday night.  Veteran defensive tackle Haloti Ngata was unable to practice due to a calf injury. Veteran safety Corey Graham didn't practice today either because of a hamstring injury, so you got Graham, Ngata and Proles — key players that didn't practice today.
Surprisingly, Eagles quarterback Carson Wentz had a limited practice today.  The report said they rested him for part of the practice and I think he needed it,  after being pounded for the last two games behind the offensive line which is struggling right now.
What do you guys think?
Follow me on Twitter
Like GCobb.com on Facebook
Follow me on Instagram