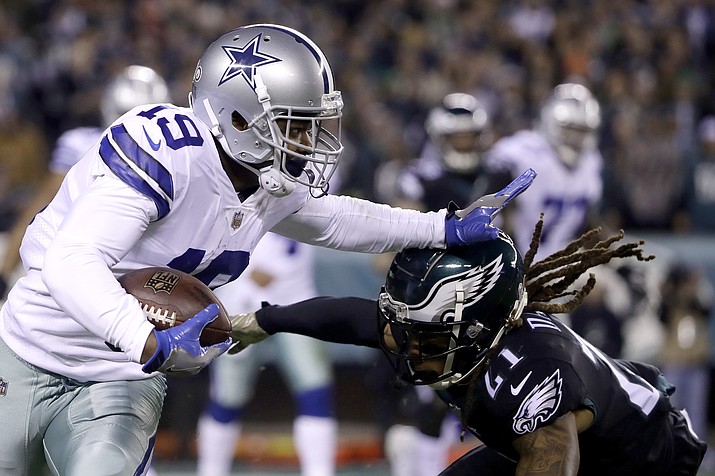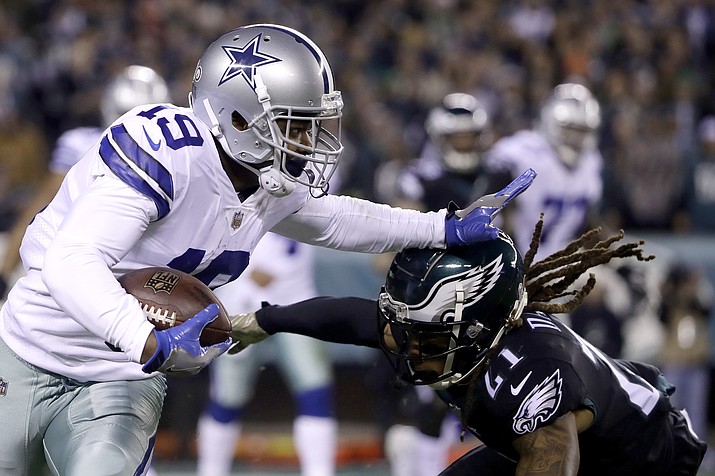 I know the Eagles offense didn't get the job done last night, but I look at the Eagles defense and I see them as the biggest reason that they didn't win that game. Afterall, Dallas has a pretty good defense, but their offense has been one of the worst offenses in the league throughout this entire season.  They haven't been able to get out of their own way, but against the Eagles they were outstanding.    If Dak Prescott gets a new contract he can thank Jim Schwartz and the Eagles defense for it. They need to get a 20% commission on Prescott's contract, if he gets a new one.
The Eagles passive defensive coverages and technique breed confidence into the opposing quarterback because Schwartz has got his entire defense playing scared, especially the corners.   Prescott, who had been averaging only 205 yards passing per game, threw for 270 yards and a touchdown with no interceptions.  His quarterback rating was 102.8 against the Eagles defensive secondary because he wasn't challenged.  He still missed some open receivers and threw some passes that should have been picked off, but thanks to the Birds soft coverages, he was able to have one of the best games of his season.
Was anybody surprised that the Eagles forced zero turnovers in the game against Dallas?  I wasn't.  On the plane back to Dallas, Prescott was probably looking at the rest of the the Cowboys 2018 schedule and trying to see when he was going to go up against the brilliance of Jim Schwartz again.
I've been frustrated all season by the passivity of the Eagles corners.  They don't get up in the face of the receivers then jam and re-route these guys.  Don't get up there in the face of the receiver, if you're not going to jam him at least some of the time.  If they had jammed and re-routed some of the Cowboys receivers, they would have been putting pressure on Prescott.   Any quarterback will feel the pressure of getting the ball out of their hands, if you don't allow his receivers to release easily, while you defensive line is heading his way.   But the Eagles cornerbacks looked tight.   They looked like they were getting ready to get beat.  They looked like sheep getting led to the slaughter.
I also didn't think it was a good idea to have one of your best young corners Avonte Maddox playing safety, while Rasul Douglas is playing corner.  Douglas has a better chance of being a decent safety than being a decent cornerback.  Maddox has the speed and quickness to play the cornerback position.  I saw Douglas getting abused by the Cowboys mediocre wide receivers.
Back to the defensive strategy of Schwartz: Come on, be aggressive. This team has been unable to get any turnovers this season.  They have forced only seven turnovers in nine games.  Are you kidding me?   That's less than one per game.  They are DEAD LAST IN THE LEAGUE in forcing turnovers.  This proves that they are not playing aggressively. You can't play football without being confident that something good is going to happen.   Don't give the other guy so much credit that he's not going to make any mistakes.  Each offense makes mistakes, especially if you're putting pressure on them by blitzing them at times and getting physical with them every time it's legal. The Eagles did some blitzing against the Jacksonville Jaguars in London and had all kind of success. but Schwartz refuses to blitz and his corners always seem to play off of the receivers.  This makes life easy for quarterbacks and wide receivers.  Many times offenses make mistakes in the blitz pickup or sight adjustments, but the coach has to have enough confidence in his own player and less confidence in the opposition, so he calls more blitzes.
This goes back to the start of the 2018-19 season after the Super Bowl Title.  Schwartz refused to talk about the 600 yards that the Patriots offense rolled up on his defense.   He said there was no reason to talk about the awful play of the Eagles defense in the Super Bowl because they won the game.  That was true right after the game, but they should definitely assess the strengths and weaknesses of his defensive strategies after each offseason, even if you win the Super Bowl.   Do you want to talk about that now?   Yes, we need to talk about it now, because the same problems seem to be showing up now.  You let an awful Cowboys offense look like they're on their way to this year's Super Bowl.
I think there's a major problem with the Eagles defense.  It's not everybody but you can see that the defensive backs are playing scared and you can't win the NFL if you play scared.  You can't do it.   Obviously Jim Schwartz is calling the defensive fronts and coverages, but I don't think he's doing a good job.  Refusing to blitz and being passive in the coverages catches up with you.  Playing aggressive, giving up big plays some time, but forcing a couple of turnovers makes up for yards and points you give up.   If you're not playing aggressive and you don't come down with any turnovers but then you breathe life into the careers of people like Dak Prescott and the Cowboys mediocre passing game.