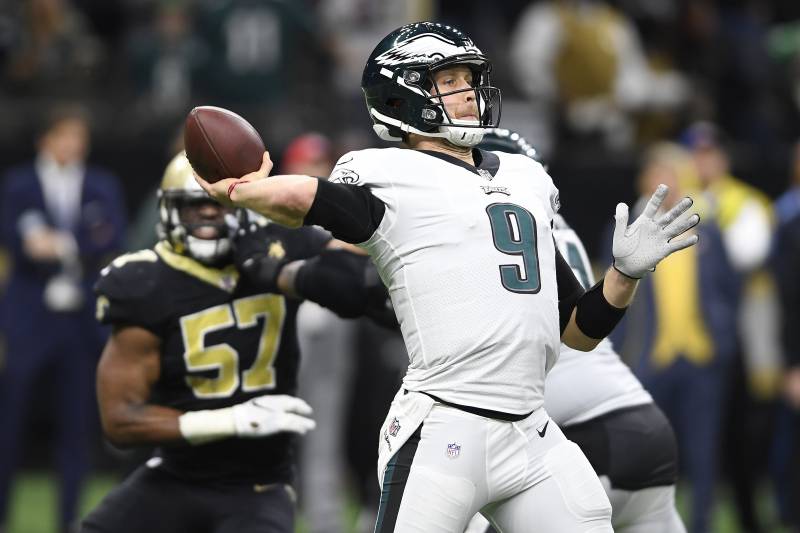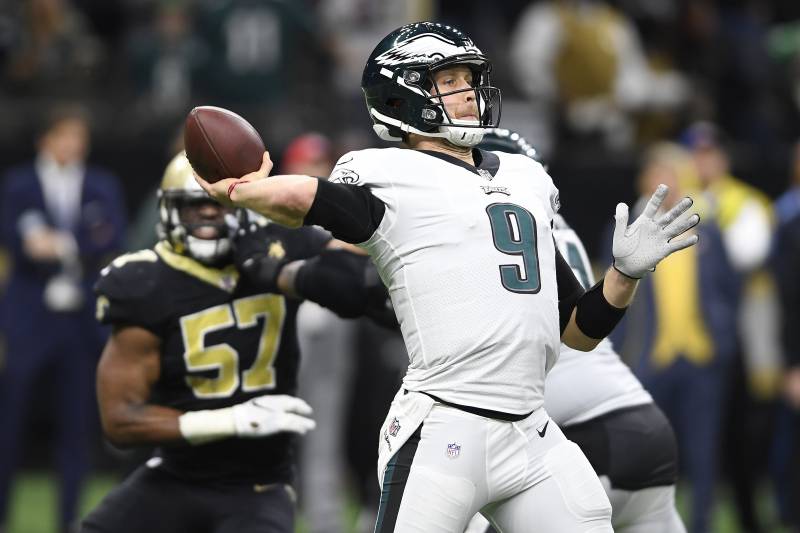 Today is the first day, the Eagles could slap a franchise tag on backup quarterback Nick Foles.  This is a huge decision to make  regarding Foles and whether to put the (a) exclusive franchise tag on him, which would mean the Eagles guaranteeing Foles a $25 million dollar a year salary; (b) non-exclusive franchise tag, which would mean the Eagles and other teams being able to offer contracts to Foles, if another team outbids the Birds they would get two first round draft picks in return; (c) transition tag, the Birds would get no compensation if they were outbid for Foles .
Do they want to guarantee $25 million to Foles?  I don't see anyway the Eagles can do that unless they are sure that they have a team they're going to trade him to. I could see them utilizing  the non-exclusive franchise tag or the transition tag.
I do think Nick has the mentality to be willing to work with Howie Roseman and the Eagles.  He has the type of mentality that would be willing to not only do what's best for himself, but also what's best for the Eagles.  Remember he has close relationships with many of the Birds.  Most NFL players in Foles situation, would not be willing to play along with Roseman and the Eagles in this situation but Foles is the type of player, who is not going to "kick people to the curb" in order to get a new team and a great contract.  I expect there to be open communication between Foles and Roseman.
Roseman has been open about the Eagles appreciation of Foles leading the franchise to its first Super Bowl title.  They've made it clear that they want to offer special treatment to players, who have made tremendous contributions to the Eagles. Foles would have to be on that list.  This is a delicate situation for Foles and for Roseman and the Eagles.
The first step toward the solution for the Eagles is finding a team that wants Foles to be their starting quarterback. Once they find that team then things will start moving.   I think Roseman and the Birds would like to see Foles playing outside of the NFC East.  They don't want him to be playing for the Redskins or the Giants, and I believe Foles would like to go along with that as long as there are other teams willing to acquire him.  This is where things could get sticky.  Foles and his agent have to wonder what is the market going to be for him.   They may have a belief about what the market is going to be, but they can't be sure until a team makes it very clear that they want his services as their starting quarterback.
If the Jacksonville Jaguars step up and identify themselves as the team, then there will be a negotiation between the Eagles and the Jags as well as Foles and the Jags. Everything could go smoothly, but it's not a guarantee. If the Giants and Redskins are the most eager teams to acquire Foles, all bets are off.
I know Nick and I know where he's coming from, but I don't know his agent and I don't know what would happen if the Giants and Redskins come into the picture.  I don't know how the agent would influence Foles, but I do know that Foles is a man of his word.  If he promises the Eagles something, you can take it to the bank.
Making more money isn't the number one thing in Nick's thinking.  It does have some importance, but most importantly Foles wants to be in a situation where he is playing with the type of teammates he enjoys playing with.  I think Nick trusts Howie and the Eagles, so who knows at some point the Birds may be forced to give their blessing to him signing with the Redskins or the Giants because it's in Foles' best interests.
Roseman and the Eagles must have a sincere trust of the other team that they're dealing with, if they were to execute the exclusive franchise tag.  When and if they place that franchise tag on Nick, they must have a team that wants him at the $25 million a year price tag.  They can't afford to have Foles and a $25 million dollar salary on the roster this year, so I don't think the Birds are going to utilize the exclusive franchise tag.
Foles wants a contract that pays him what he's worth.  He's deserving of a starting quarterback's salary, so that's what he wants to make.  I don't think he's willing to destroy the relationships he has with the Eagles in order to get that deal.  He wants to get the deal, but remaining the same Foles, who was willing to be that backup to Carson Wentz, after leading the Birds to a Super Bowl title.
I don't expect anything to happen right away with this Foles franchise tag situation.