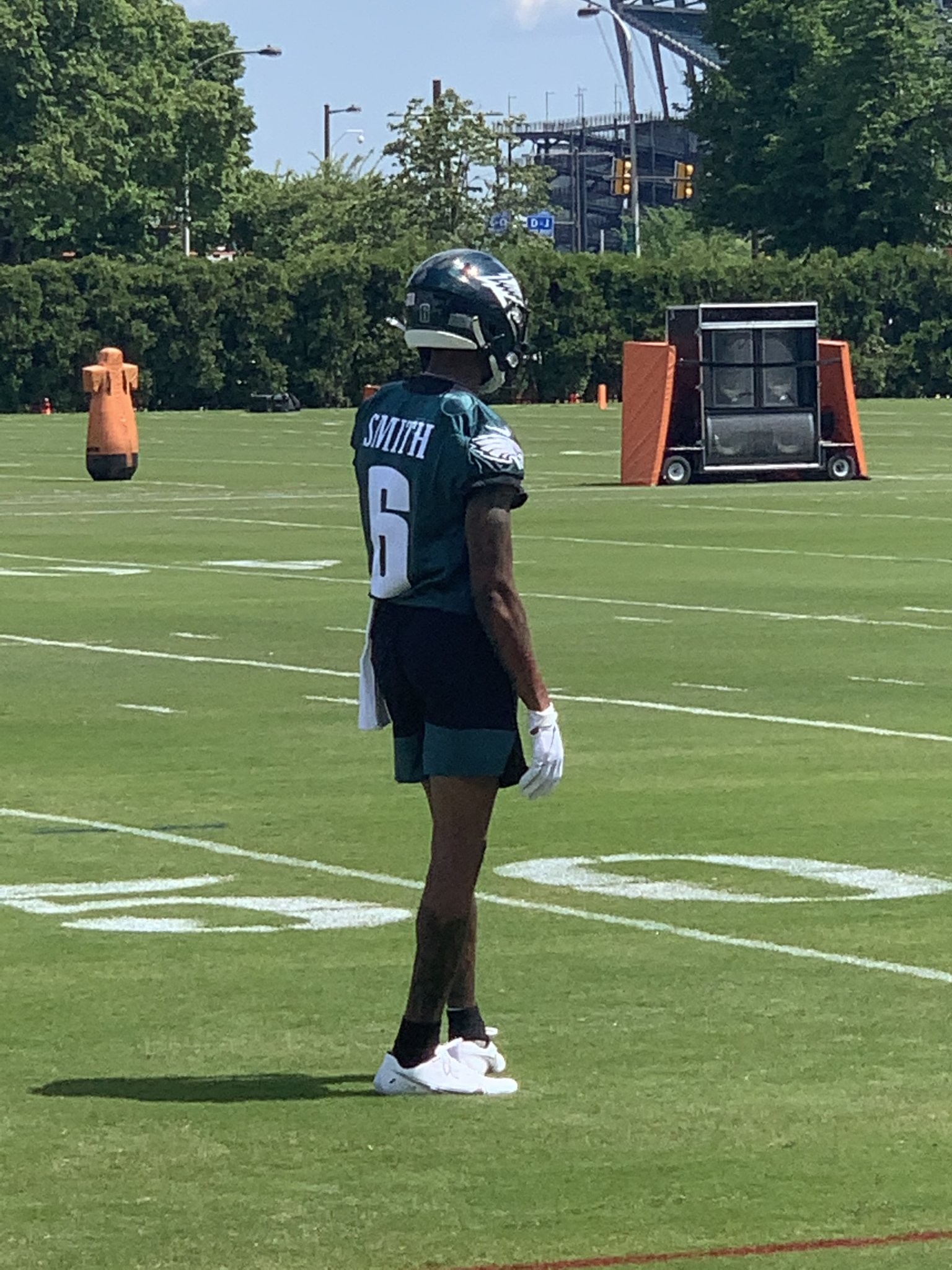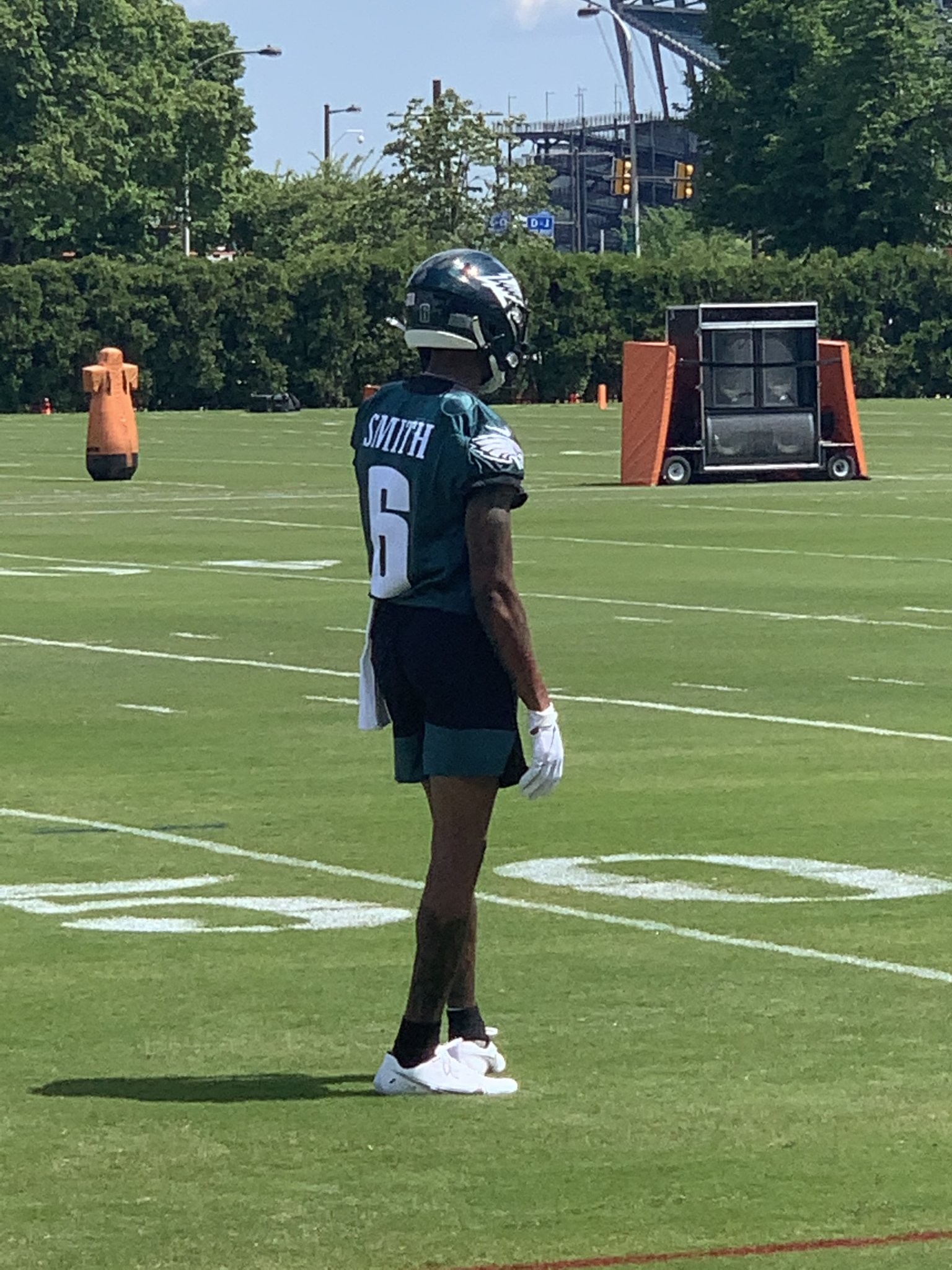 On Friday afternoon, the Eagles rookies worked out for the first time with head coach Nick Sirianni and the Birds assistant coaches overseeing the workout. As a member of the media, we were able to check them out for only twenty minutes, but it gave me a chance to get a quick picture of a number of the draft picks.
Eagles first round draft pick DeVonta Smith was showing off his soft hands prior to the workout.  He caught pass after pass as it was thrown over his left shoulder then his right shoulder.  It was easy to see, why he catches everything in sight.  He works on it. I couldn't help but notice his ultra-skinny legs.  If I were Smith I would wear either sweatpants or the football pants with the pads in them. Once he starts doing damage to opposing defenses nobody will be talking about his skinny legs, but up until then, you can't help but notice them.
Second round pick Landon Dickerson is a big physical guy, who participated in the workout.  I was amazed that he was working out with the team because he had a ACL tear just three months ago.  He definitely looked stiff to me.  His lack of flexibility has probably played a role in his injuries.  The Eagles training staff needs to work with him on his flexibility because a stiff guy is going to have more problems with his knees and ankles because of his lack of flexibility.
I took a look at fourth round draft pick, Zeck McPhearson, but I don't think I was looking at an outside cornerback.  From the quick look I got, I didn't see the type of quickness you need on the corner in the NFL.  I got only a quick glimpse at him, so I could be wrong, but I didn't think I saw NFL cornerback quickness.
The Eagles fifth round draft pick,  Kenneth Gainwell is bigger than I thought he would be.  He's not a little guy, like Darren Sproles.  He's bigger, so that will help him as he competes with NFL linebackers, safeties and cornerbacks.   He's definitely big enough to play running back on the NFL level, because he's got the the muscle in his shoulders and upper body.  The upper body muscles will help him take the hits on the NFL level.   I definitely get the thumbs up to the size of fourth round pick.
It was hard to tell much more than that because we only watched them do warm-ups and then do some individual drills.