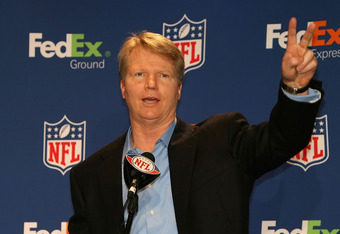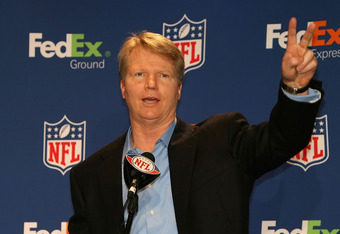 Former New York Giants quarterback and current lead CBS NFL analyst Phil Simms had to be restrained by police in Dallas at the Super Bowl because he threatened to attack former Green Bay Packer and Heisman Trophy winner, now current ESPN college football analyst Desmond Howard because he criticized the play of Simms' son, Matt, who plays football at Tennessee.
During a telecast last year, Howard says he said before a Tennessee game earlier this season that "We're going to see three of the worst quarterback in the SEC today".  He was talking about three Tennessee quarterbacks and one of them was Simms' son, Matt.
Simms needs to chill out.  He criticizes players all the time in his job.  What's the big deal other than maybe what Howard is say may be true?  I'm shocked that a guy who has been criticizing players for years would get sensitive because of his kid.
I've talked to Simms a number of times and he never struck me as a guy who would do something like this.
According to SportsByBrooks, Howard reported in a series of Tweets:
At NFL-Xperience and Phil Simms just threatened 2 hit me b/c I said his son was 1 of the worse QBs in the SEC. I told him "LET'S GO!"

I am DEAD serious about the Phil Simms thing. We all thought he was joking, but he kept going and said he wanted 2 take a swing at me!!

It ended w/police stepping in between so I could continue my appearance w/fans.

Phil Simms has denied the statements by Desmond Howard.  He says there was never any chance that he and Howard were going have a physical confrontation.  Simms released a statement.

"Desmond and I were having a private conversation that became heated," Simms said in a statement to Richard Deitsch of SI.com.  "But at no time was there ever a chance of any physical confrontation, was or that I felt the police officer assigned to me by the event planners for my appearance needed to separate the two of us."