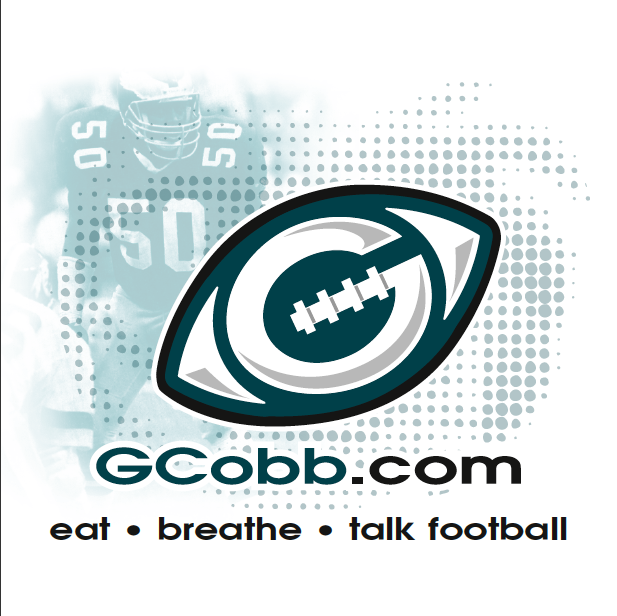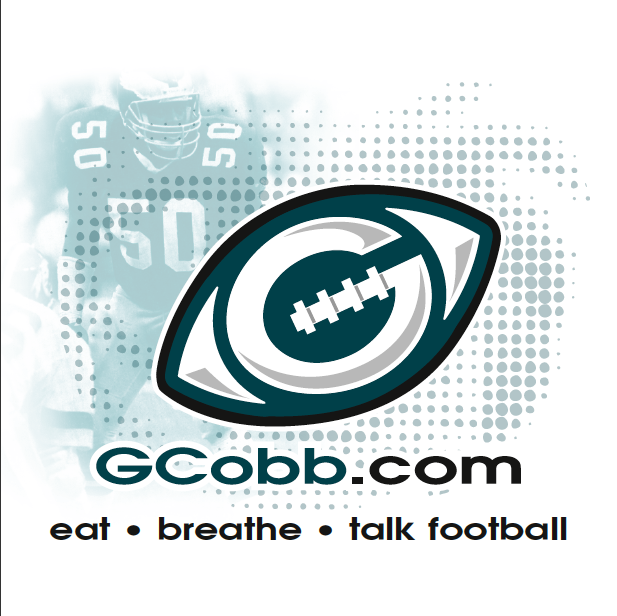 We have the chance to get plenty of feedback from you about the articles and our website. We appreciate it because at times we're blinded by different things but you guys enlighten us to keep us going in the right direction. Here's a selection of letters, notes and comments that we've received of late.
To: G. Cobb,
Hi . I would like to know Who is telling the truth ? The NFLPA or the NFL ? I have read articles from other owners & other players but it seems like everything I read is not what was said .
All I want is my Football back ! The Eagles need to prepare this year !
Response: They both are telling us their version of the truth.
To G. Cobb,
I love the site but the pop-up is opening a window every time I select a link. Everyone is complaining they can't look at this at work. Please find away to not make the window open and play a cooking video.
From Ron Cook
Response: We appreciate you feedback. We'll shut down those pop-ups immediately.
Garry,
I am really glad you posted a story about getting a brain MRI. I have problems, but for a unique reason. I am 54…had been coasting along in life fairly well, until they found a baseball sized tumor in my brain in November of 09. They got it out and it was benign, but now I have issues that sound common to many former NFL players my age..some bad headaches, some confusion, short term memory problems ( my long term memory is good, but I can never even remember what I had for luch by the time its evening), and some stumbling
I have talked to a former Bronco and a former Bear and they both have similar problems. I have a feeling a lot more is going to come out soon.
I also have excess white matter showing up on my MRI, which can signal other coming problems in the brain.
My neurologist said my tumor was the largest he had ever seen, and since it was in the periatal lobe , he said I am going to have problems much similar to NFL players. If you hear of any seminars for people going thru this, please post it on your site or drop me an email.
My wife and I have strong faith, and I figure if I got thru two brain surgeries and a " code blue" , I can get thru anything. However, I realize I may have a tough road in the coming years
Thanks again for telling people about your MRI, and I hope you get good results and post them
Don Stark
Response: I appreciate the information, your note and your concern, I'm confident everything will be fine. We'll keep you posted.
To GCobb.com,
Kudos to Paul Mancini…this was one of the most cogent and well thought through articles.
I am a retired sports fan who spends a couple hours a day reading articles on Philadelphia sports. Thanks for being there. I also handicap the Eagles' draft. I have done a fair job over the years averaging about 3-4 picks correct.
I have a series of scenarios regarding K. Kolb's trade with twelve different clubs but Mancini's is by far the most logical and compelling. The NFC West winner is one Kolb away for three teams. (Good deal – Hawks fill 3 needs and Birds fill 3 needs i.e., OLB, draft DT, and OT) But the depth of the logic Paul provided is inarguable. Kolb, Justice and Paterson are Carroll guys. The Birds are getting younger (DT & OT) and because of the new attacking defense will need a difference maker at OLB, Curry. The new line coaches get new toys, LB-coach gets a potential pro-bowler, and D-coordinator has some impact talent. Reid has made the coach's transition easier. Drafting C/OG in 2nd round is pure genius. With a top-flight FA CB this roster is better.
Kudos.
As a note: I believe that DeSean Jackson could be traded to NE and the Birds could try and draft one of the big/tall WR or Tyrus Young. This avoids the huge and risky contract with a player would has lost time to head injures two years in a row.
I rarely ever respond but this piece was excellent.
William Zigmont
Response: I'm sure Paulman will appreciate you comments. Thanks for letting us know you liked his article.
Hello,
Right about now with the Super Bowl being over you're thinking football season is over right? That's where you're wrong football season is year round especially in the city of Philadelphia. That's right while the Eagles may be done there is another team in Philadelphia that is preparing for the upcoming season and they are the Philadelphia Liberty Belles of the Woman's Football Alliance (WFA) – a league that is currently 62 teams strong. The Liberty Belles is a full contact tackle football team.
Why do a story on the Philadelphia Liberty Belles? My answer to that question is simple is, the Liberty Belles have star power, success, play in a major market, and offer a unique perspective on football. The Philadelphia Liberty Belles is a football team made up of players from all around Philadelphia and the surrounding suburbs. These women are your everyday people that you would meet on the street working 9-5 jobs. The players don't get paid to play the game of football instead these players play for the love of the game. Combine that with the fact that these ladies are playing a game that is male dominated and I believe you have the recipe for a great story.
The Belles are currently practicing at the Frankford Chargers Youth Football Complex at 4800 Ditman Street in Philadelphia and open their season on April 2nd against the New York Sharks (full schedule press release will be sent out shortly). I believe the Philadelphia Liberty Belles relate to their fans better than any team in Philadelphia because like the Philadelphia fans our players have to work for a living.
Star Power: The Philadelphia Liberty Belles return with the reigning Women's Football Alliance National Conference MVP Marirose Roach. In her first two seasons Roach was a two time all American and won the 2009 Rookie of the Year award. In her career Roach has amassed 2050 yards rushing with 37 touchdowns to go along with 434 yards on punt returns. The Belles are more than a one woman show with many other star players such as WR Dawn Yergey, Quarterback Mikaelyn Austin, Linebacker Jenny Butler, Defensive end NaTaza Stanford – who is also the team's general manger, and a dangerous fullback Danika Hopkins who is drawing comparisons to former NFL great Jerome Bettis. The Belles are led by the reigning WFA coach of the year – Mike Ochmanowicz.
Success: Since joining the WFA in 2009 the Philadelphia Liberty Belles have enjoyed nothing but success having won back to back Northeast Division Championships in each of their two seasons. This year looks to be no different as the Belles have added more players along with the veteran base with hopes of winning a National Championship.
Average Ladies: The Liberty Belles are your average females having to work 9-5 jobs that include teachers, ex-police detective, a firefighter, players that work for non-profits, movie/tv producers, fitness starts, ex-military, EMTs.
Philadelphia: Philadelphia is home to the most passionate fans in the United States and perhaps the world. There is nothing like the atmosphere of a Philadelphia sporting event. I know that this is an interesting story and that your readers will enjoy reading about Philadelphia's Premiere Woman's football team.
I am asking that you contact me to let me if you can or can not do a story on us or if you can follow us for game day reporting.
Yours in Football
William McGonigle
Director of Media Relations Philadelphia Liberty Belles
Resonse: We'll consider doing something on the Liberty Belles, thanks for your interest.
Good morning Mr. Cobb,
I just wanted to thank you for a great evening last Thursday. I agree with you on the Hopkins vs McNabb topic. This issue is something that affected me directly because McNabb and I are the same age and I grew up in the same city as Hopkins. I unofficially call this internal racism aka the crab in the bucket mentality. McNabb has never brought shame to his family and Philadelphia. I met Hopkins at the Las Vegas airport and ironically he seemed like the "sell-out." He was walking and laughing with two Caucasian males who were members of his entourage. When I approached and greeted him with,"Hello, champ!" He became very hostile. I tell this story because I am sure when he called 610 WIP to criticize McNabb's "blackness," he never mentioned this story.
This thug mentality is something that we have to combat in the African American community. As a youth growing up in Philadelphia, I saw the effect groups like NWA were having on my classmates. However, in the late 80's and early 90's you still had Afrocentric movies (Spike Lee), television shows (Cosby and A Different World), and rap/hip-hop was diverse. After 1992, things began to change from Afrocentrism to thugism.
If you recall, this was during the time the Cosby went off the air and Malcolm X was released. The "Chronic" was released shortly afterwards and it became the standard for most of today's rap/hip-hop. I attended Central High School of Philadelphia and it was devastating to see how some young African American males discouraged being a nerd. Most of these students were dismissed before graduation. I left the city to attend college and serve in the Army. When I returned, I was shock to see how some of our neighborhoods were being devastated.
I am not trying to blame just music. I do agree with the late C. Delores Tucker's philosophy on "gangsta" rap. I can somewhat on a smaller level identify with McNabb. When I was in the Army, people thought I was rich. I was called Carlton from the Fresh Prince. When I told these people I was actually from Will Smith's neighborhood, they did not believe me. I took the Carlton title as a compliment. But what is wrong with someone growing up like Carlton? Blackness is not defined by fulfilling stereotypical expectations. Blackness is defined by progressing as a people through education, businesses, and unity to name a few. That's a better measure of thanking our ancestors for the struggle.
I try on a smaller level to combat this mentality through my volunteer work at the local radio station, WPEB. I cover the local West Philadelphia High Schools so I get an opportunity to interact with these athletes and try to focus on positive things that will help them get to the next level.
I just wanted to vent and say I understand where you were coming from, Thursday. I really enjoy your work on radio and online. Keep telling the truth and please stay in touch. May be one day in the future after I graduate from West Chester University, I can contribute to your site.
Best always,
Jonathan
Response: Thanks for your kind words, hopefully we'll be able to do something together in the future.