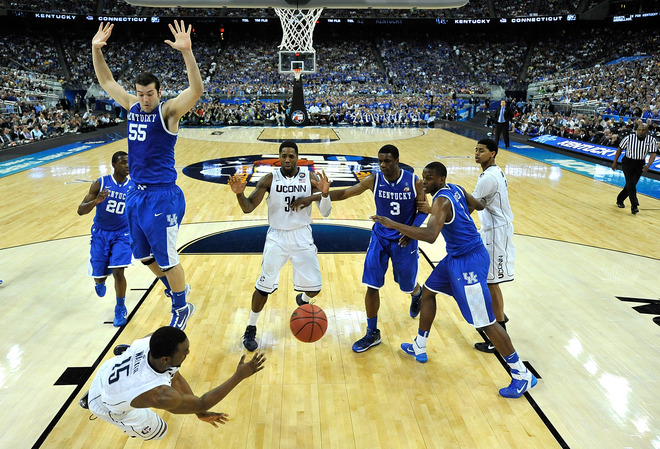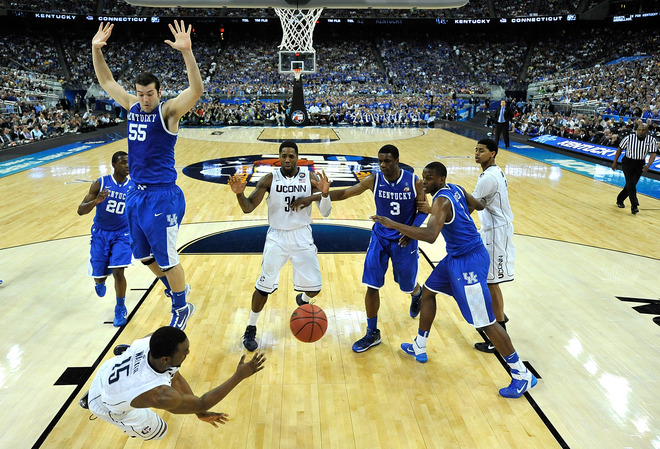 I think it's ironic that Americans are angered by U.S. multi-national companiies which leave the states in search of cheap labor, bu they have no problem with the NCAA which brings in billions of dollars each year, but doesn't have to compensate its workers, of course the workers, also have the need to keep a paystub too to keep everything organized.
The NCAA Men's Basketball Final Four wraps up tonight with the title game between Butler and UConn on CBS. PBS produced a program talking about the enormous sums of money that are being made in college basketball and the fact that people who are the centerpiece of this production, the players are left out of the money grab.
The NCAA is paid about $800 million dollars a year for the basketball tournament, which totals $11 billion dollars over the next 14 years. Yes you didn't read that wrong, that's $800,000,000 dollars for the men's basketball tournament per year and $11,000,000,000. That doesn't include all the money that's made off of the baseball caps and T-shirts, along with the DVD rights, nor the millions that are made during the regular season from ESPN and other sports networks.
The piece exposes the way coaches and administrators salaries have skyrocketed as the revenue has increased, so that they now make millions of dollars while the players don't receive any financial benefit. It shows us how the NCAA makes additional millions of dollars selling the names and images of players to EA Sports for their video games, but the players receive no compensation after their college careers are completed.
Check it out and tell me what you think.
Watch the full episode. See more FRONTLINE.